---
---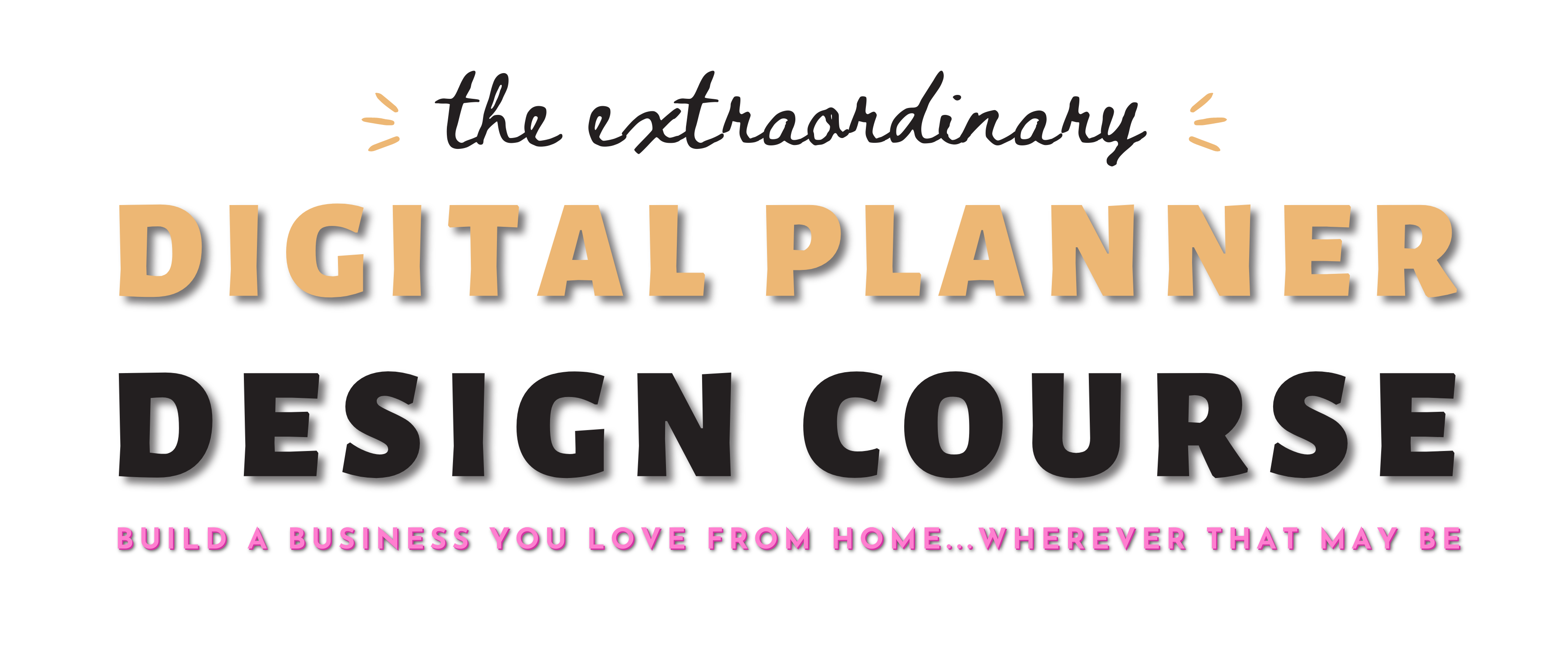 ---
---
---
---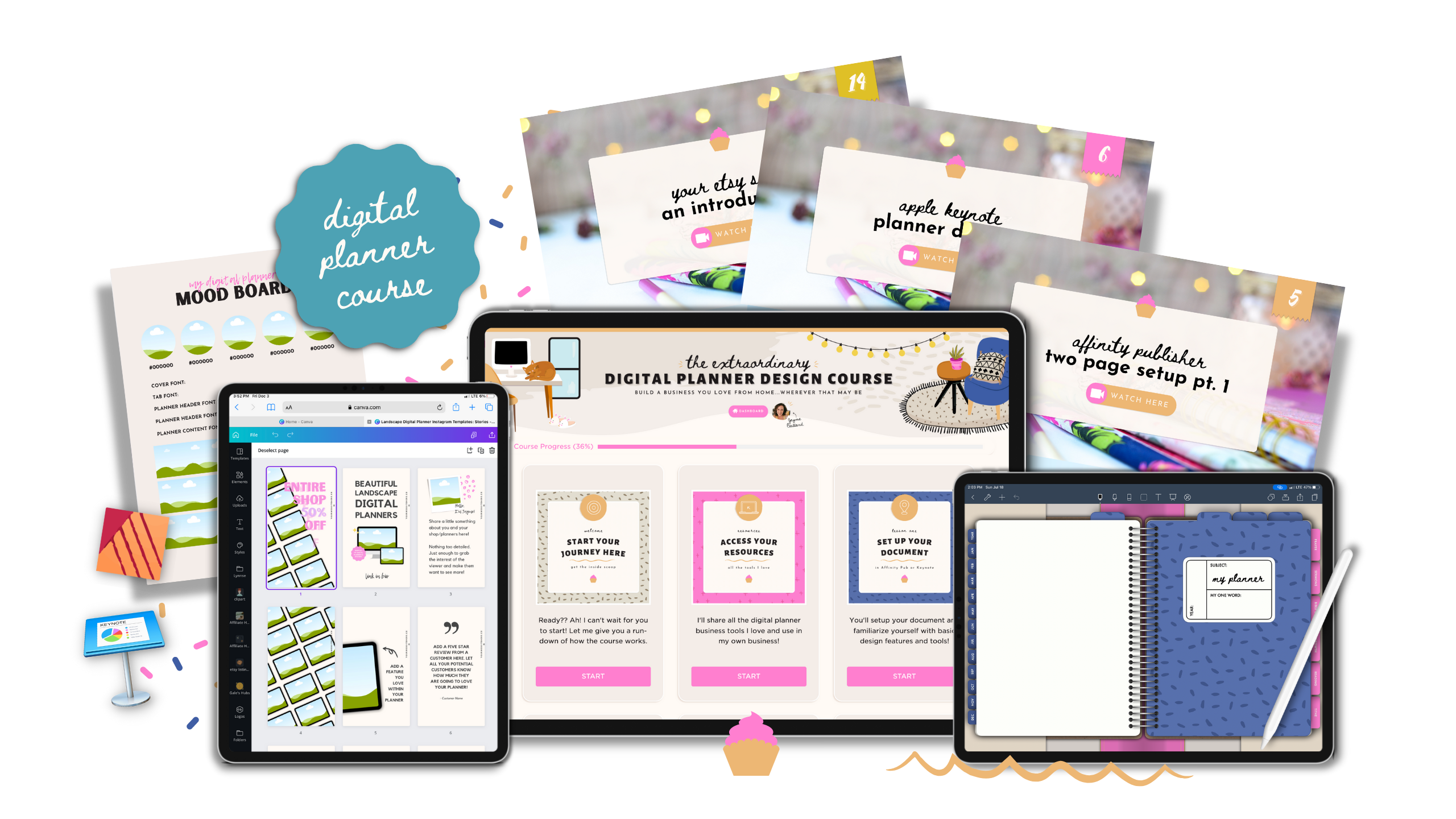 ---
Learn how to create beautiful, realistic, landscape style digital planners using Apple Keynote (the desktop/laptop version for MAC) or Affinity Publisher (for MAC and PC) that you can sell on Etsy for passive income.
---

---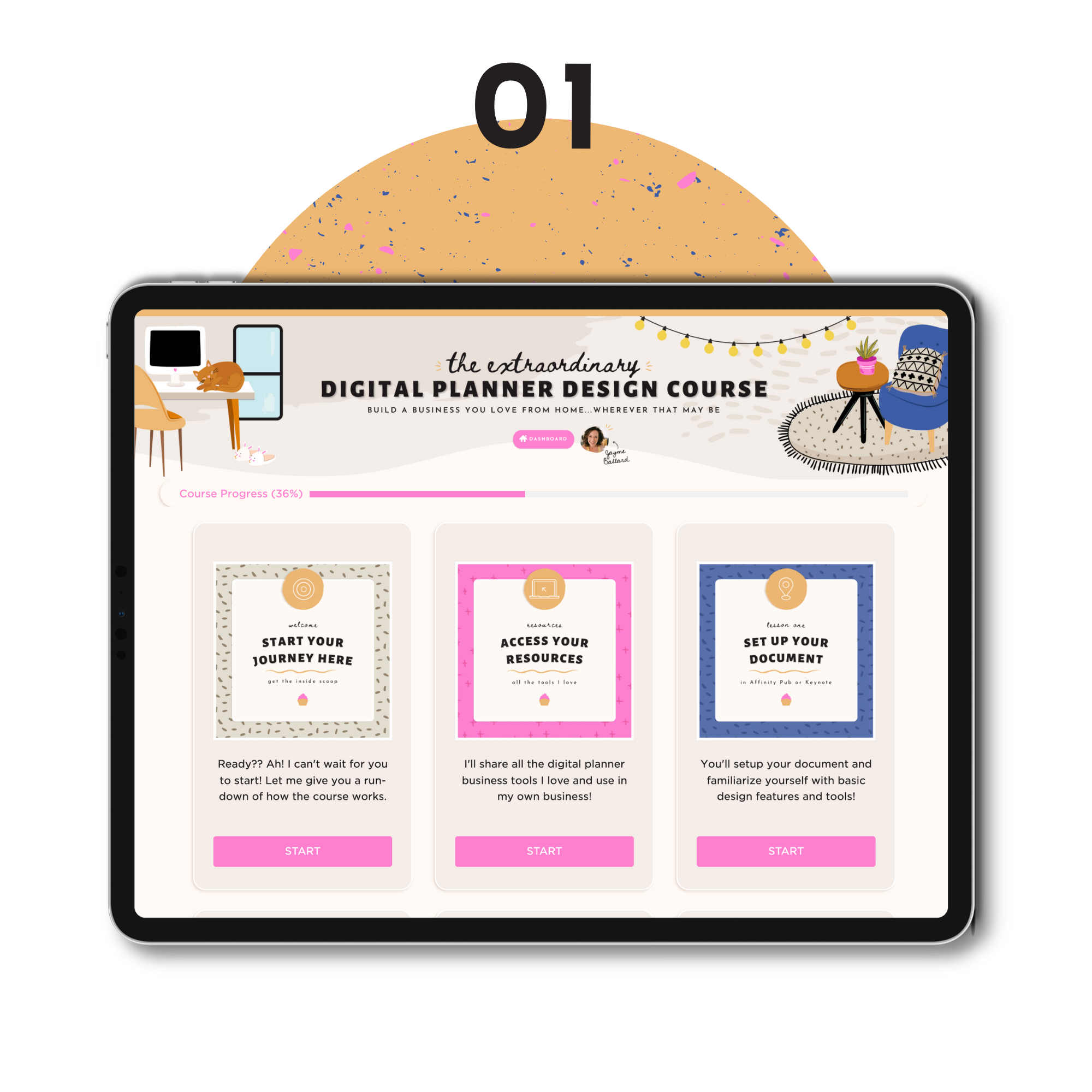 Lifetime Access to All Content
---
Feel free to take the course at your own pace! With your purchase you'll gain lifetime access to all course content, bonus material, and course updates!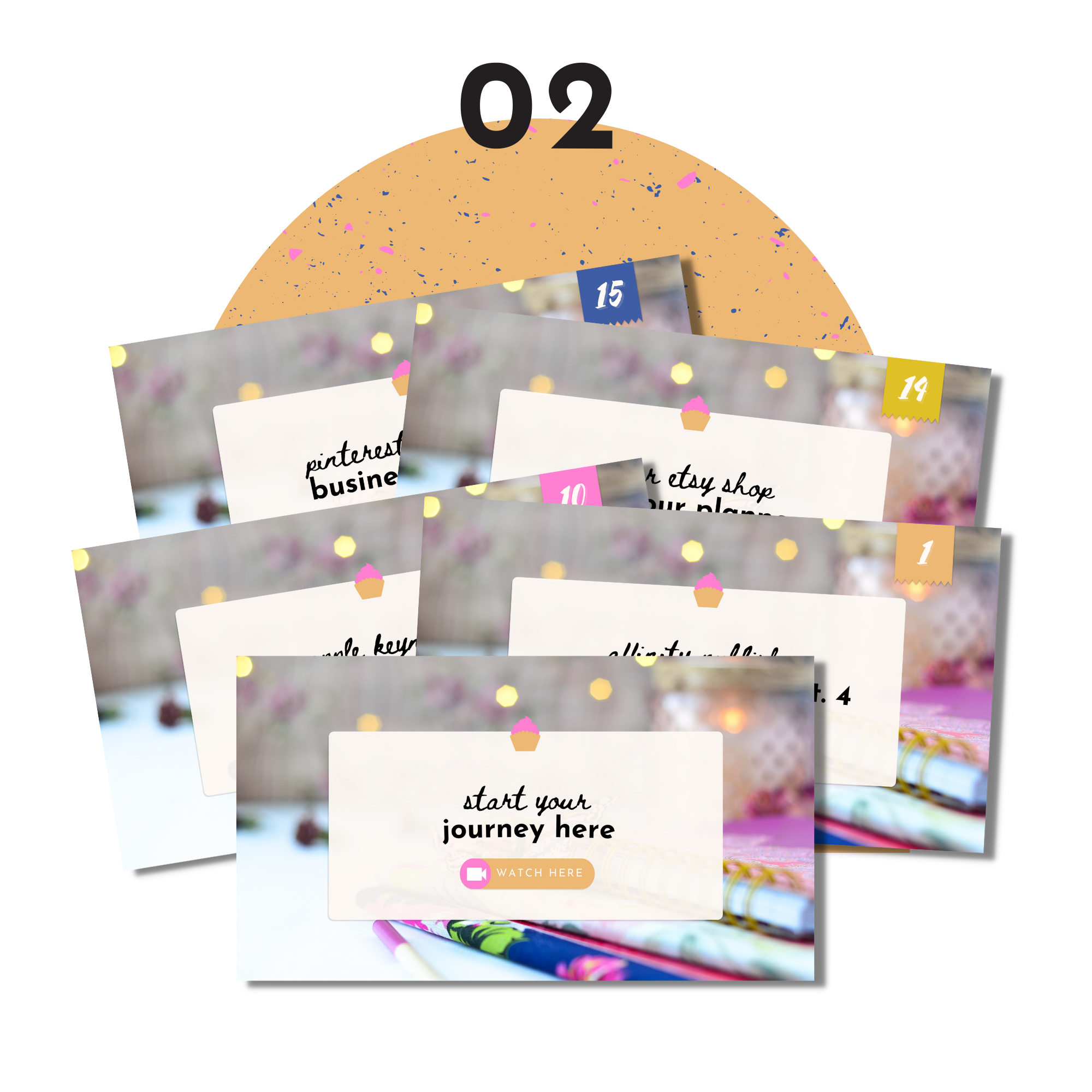 Step-by-Step Video Instructions
---
This course includes more than 12 hours of instructional videos! I'll walk you through each step of your digital planner creation in real time so you can work right alongside me.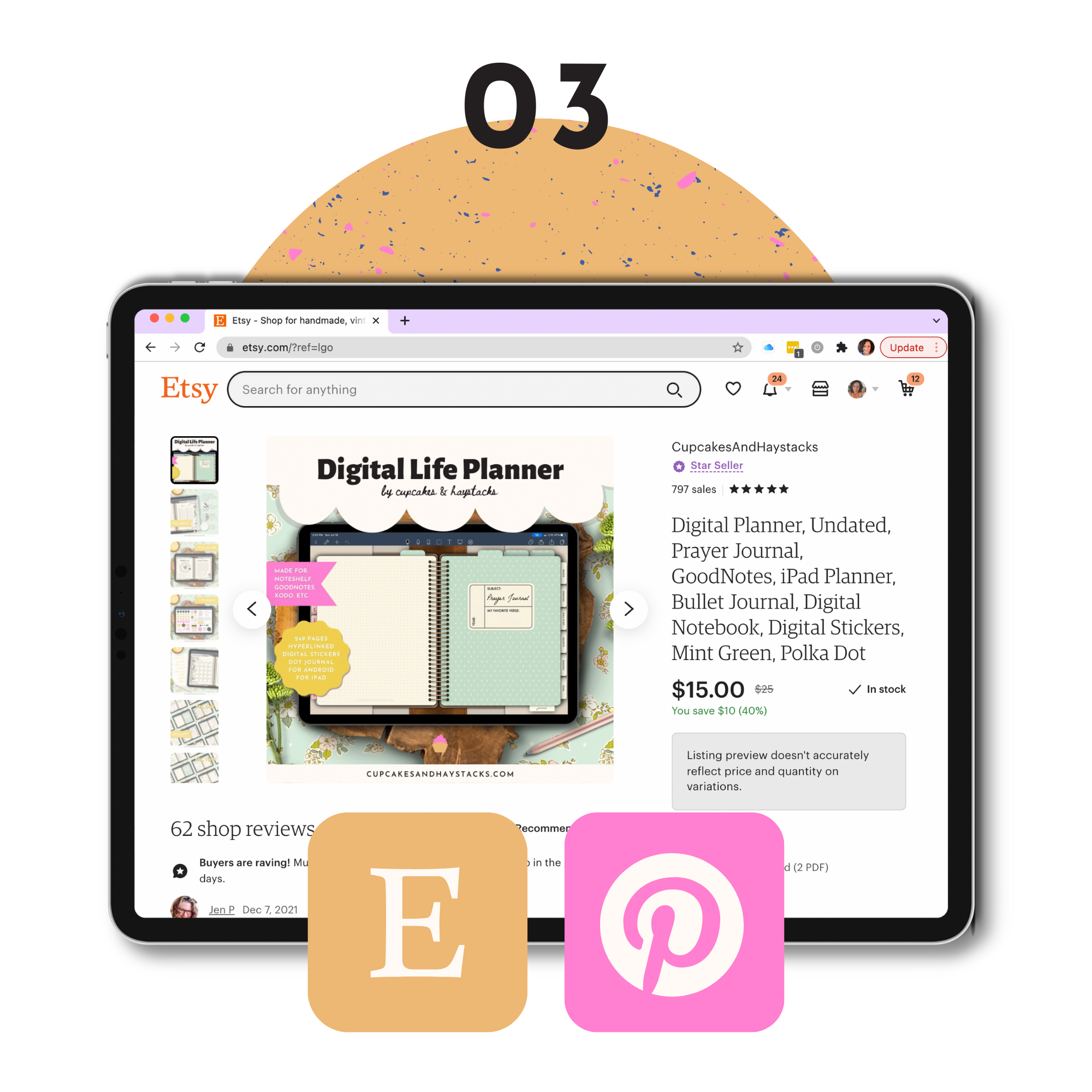 Etsy & Pinterest Tutorials
---
Once you've finished creating your planner, I'll show you how to open your Etsy shop, list your planners for sale, and market them using Pinterest.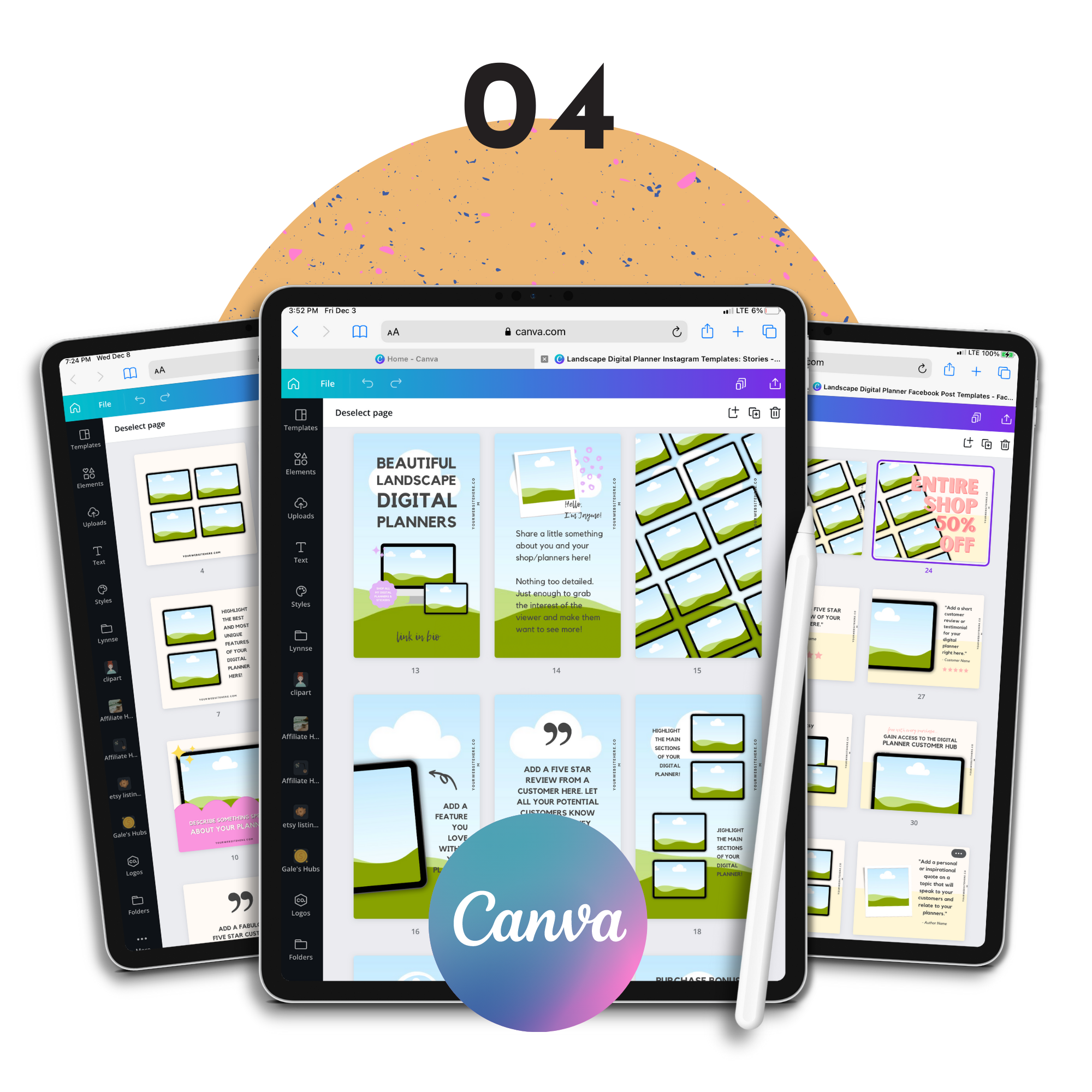 ---
This course includes over 100 Canva templates for creating your Etsy listing images, Pinterest marketing images, and social media posts.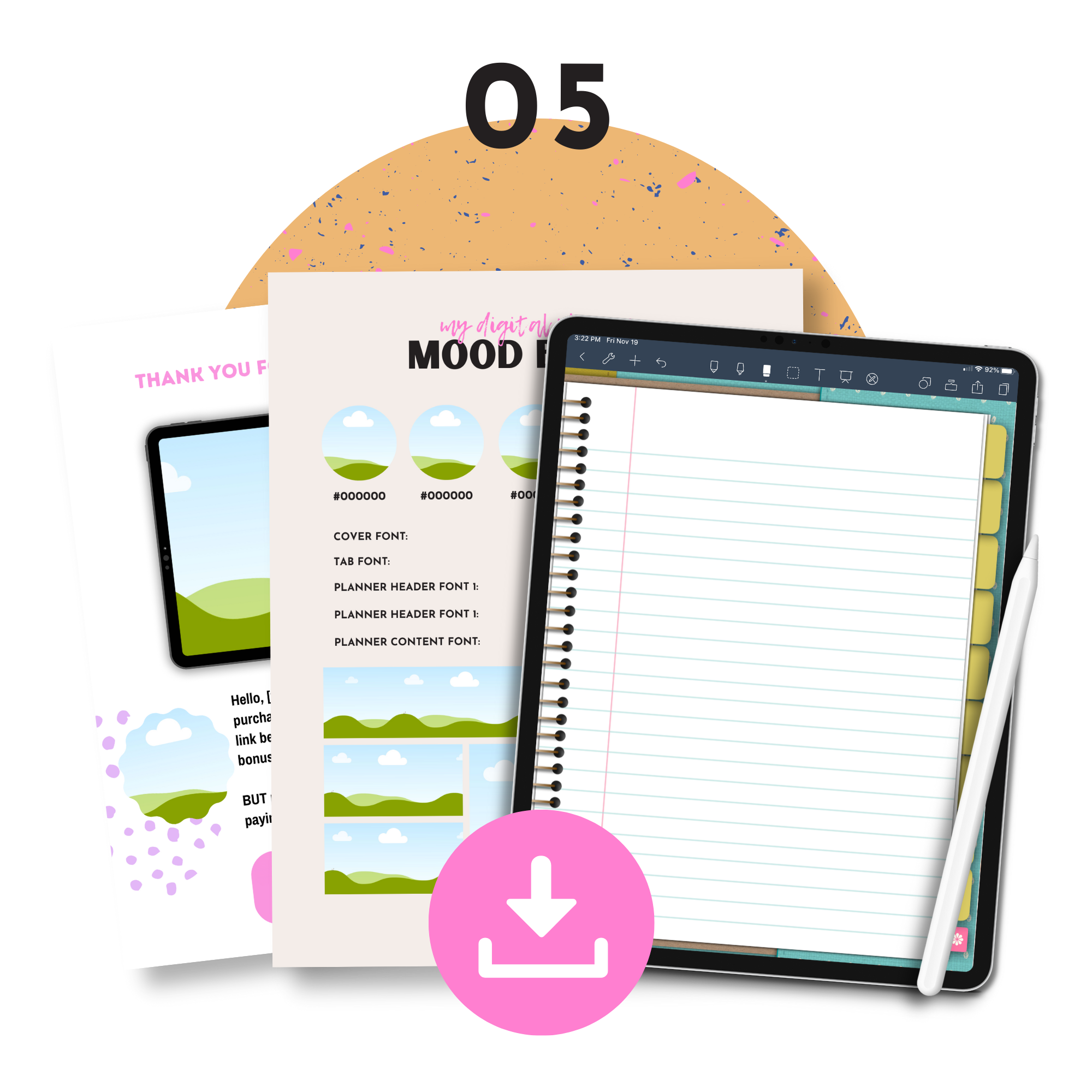 Bonus Lessons and Materials
---
You'll get a TON of super useful bonus material! Graphic design tips, planner niche ideas, suggestions for protecting your work, free digital downloads, etc.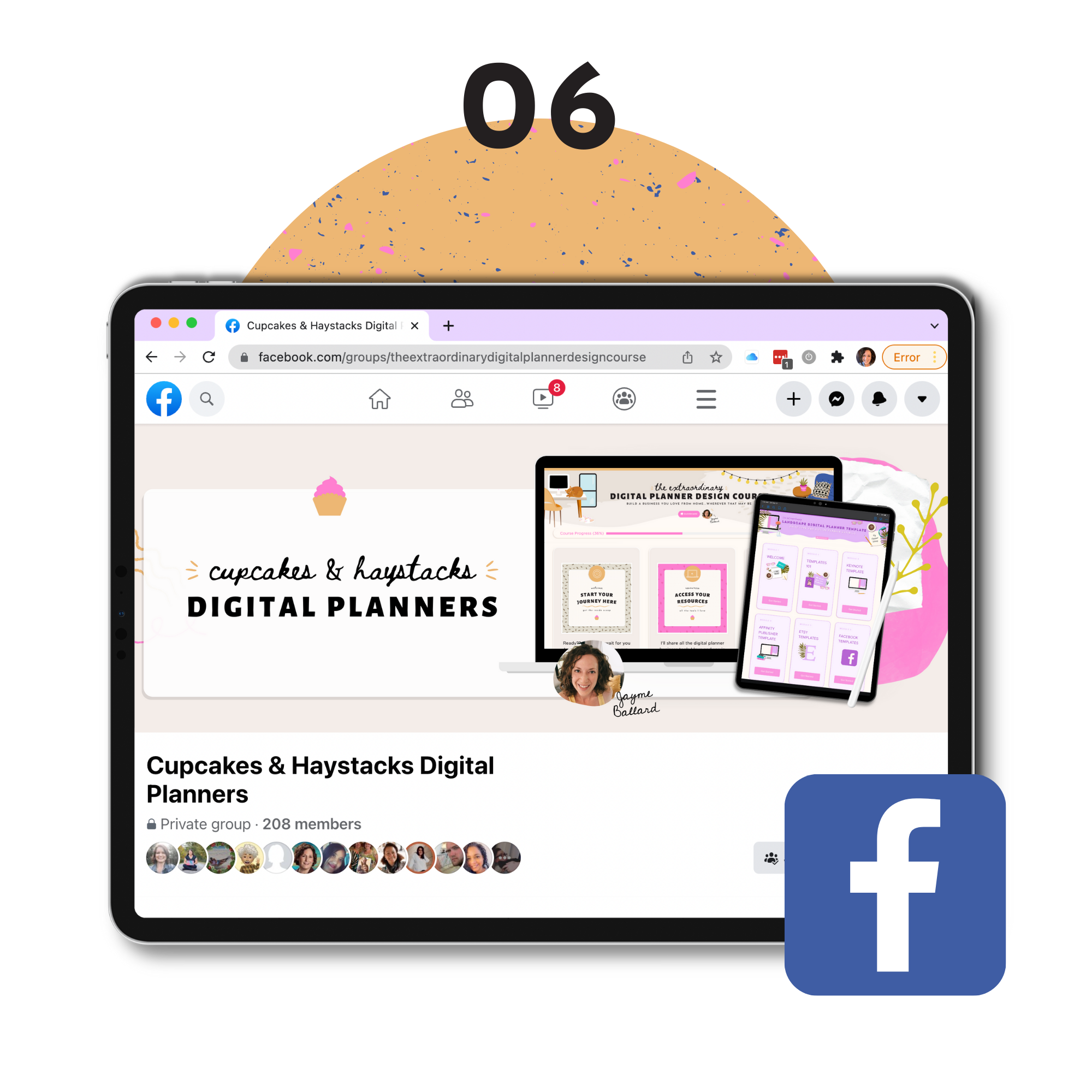 ---
You're not in this alone! With your purchase, you'll get exclusive access to the Cupcakes & Haystacks private online community.
---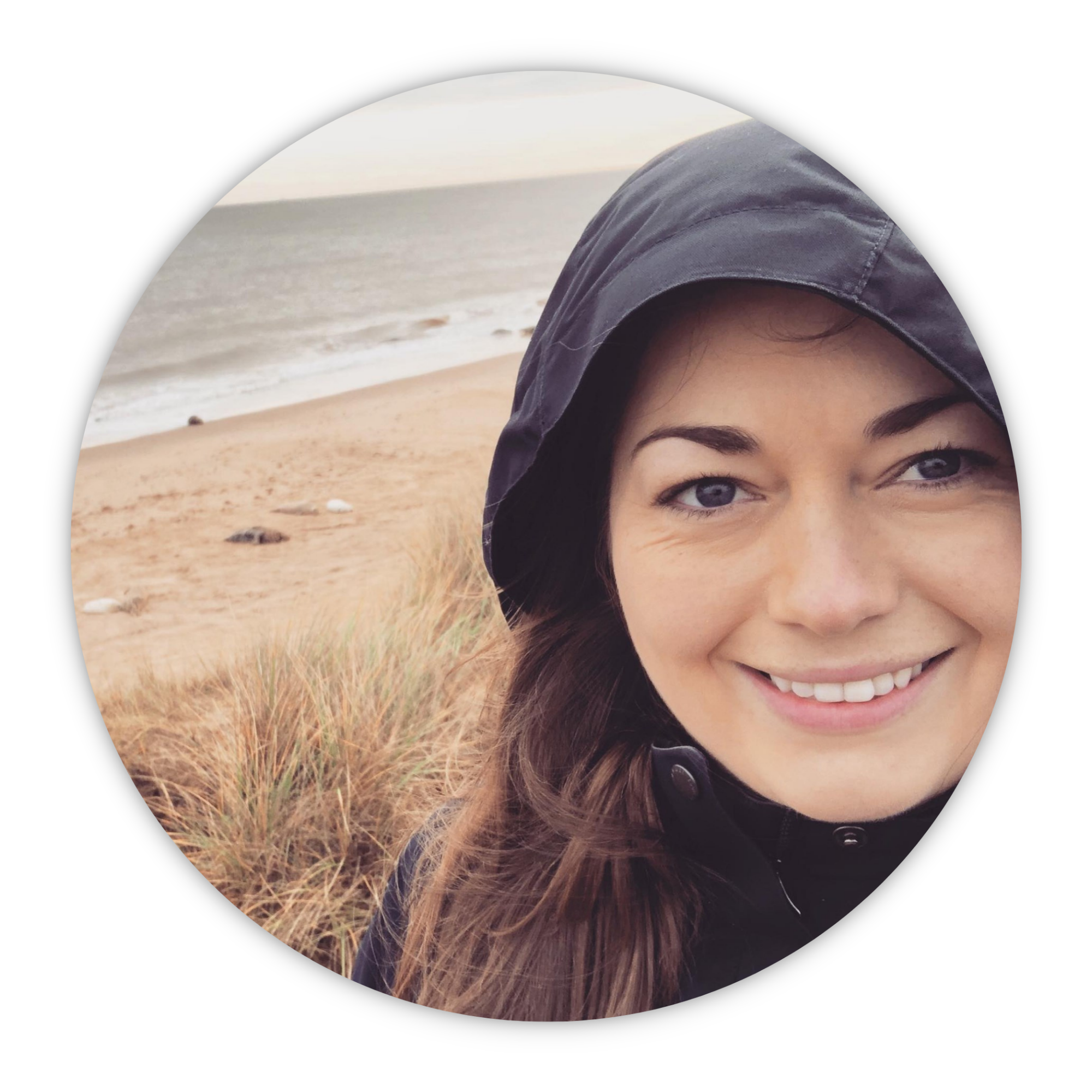 ---
---
"When I took Jayme's course, I already knew how to make digital planners but this course blew my mind! I learned so much from Jayme's course and my planners are so much better because of it. This course is a must do for any digital planner designer!"
---
MICHELLE SIMPKIN | WILD & SOLO
---
---
---
What is a landscape digital planner?
Not all digital planners are alike! Here are a few things that will set yours apart.
---
---
Digital planners are created for your iPad or tablet. You can open and use them with a note-taking app like GoodNotes or Noteshelf. The Planner tabs are clickable and will take you to your desired page. Here are a few things that make landscape style digital planners unique:
---
Landscape/horizontal orientation that will allow you to create a two-page spread
Tabs flip from the right to the left of your planner as you're turning pages (just like a real paper planner)
You can add as many categories and subcategories to your planner as you like for added organization and ease of use
---
---
---
---
---
Listen to what my amazing students have to say...
---
---
DANA PITTMAN | I WRITE AUTHOR PLANNERS
---
---
For me, my passive income business meant freedom and it's in that freedom that the magic began to happen.
---
---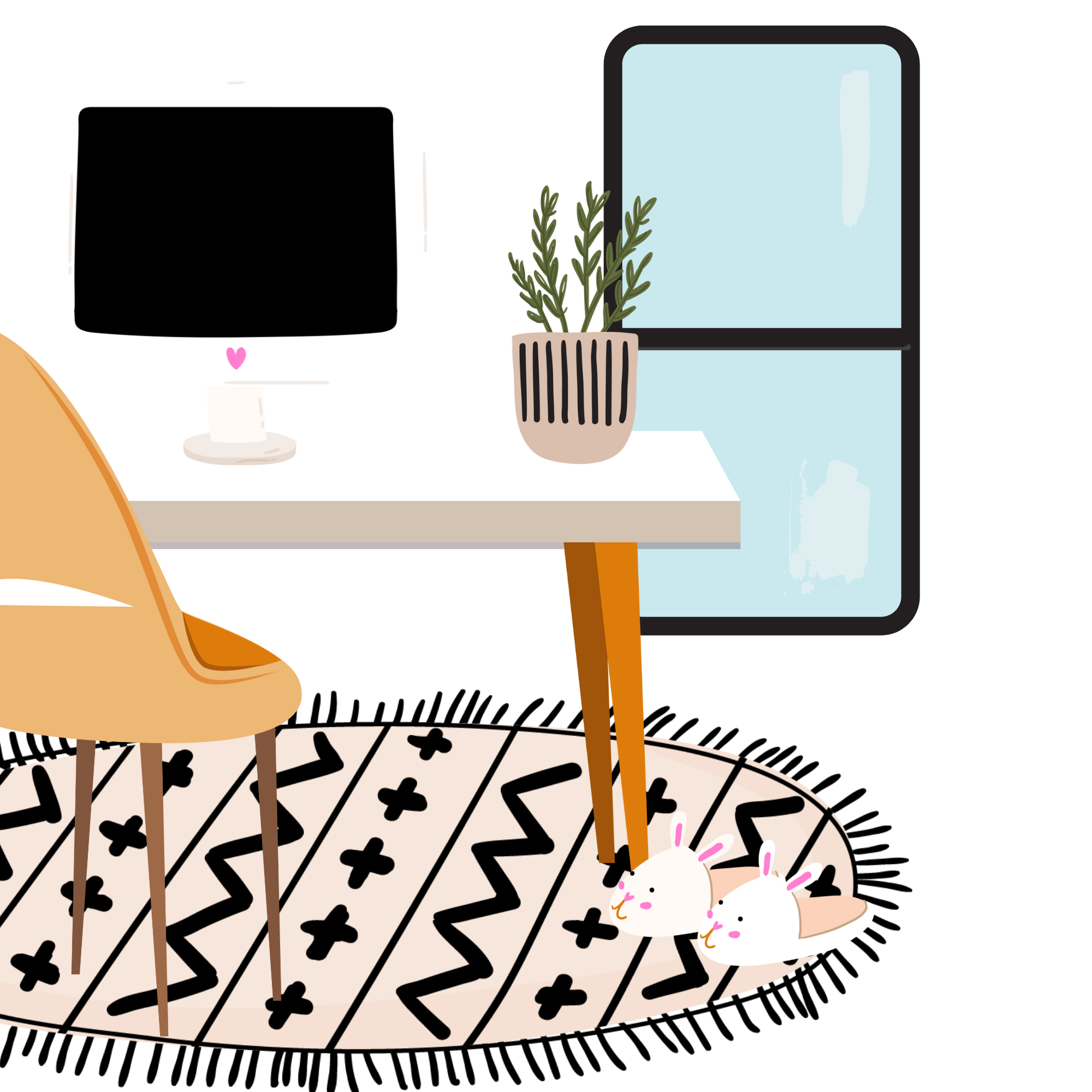 ---
---
Working from home can mean a lot of different things to a lot of different people...
---
But whether you're a stay at home mom, a digital nomad, a student, or a full-time RVer (like me), starting your own business has the power to give you the freedom you need to live life on your own terms!
I'd be honored to help you build a passive income business you love from home - wherever that may be!
---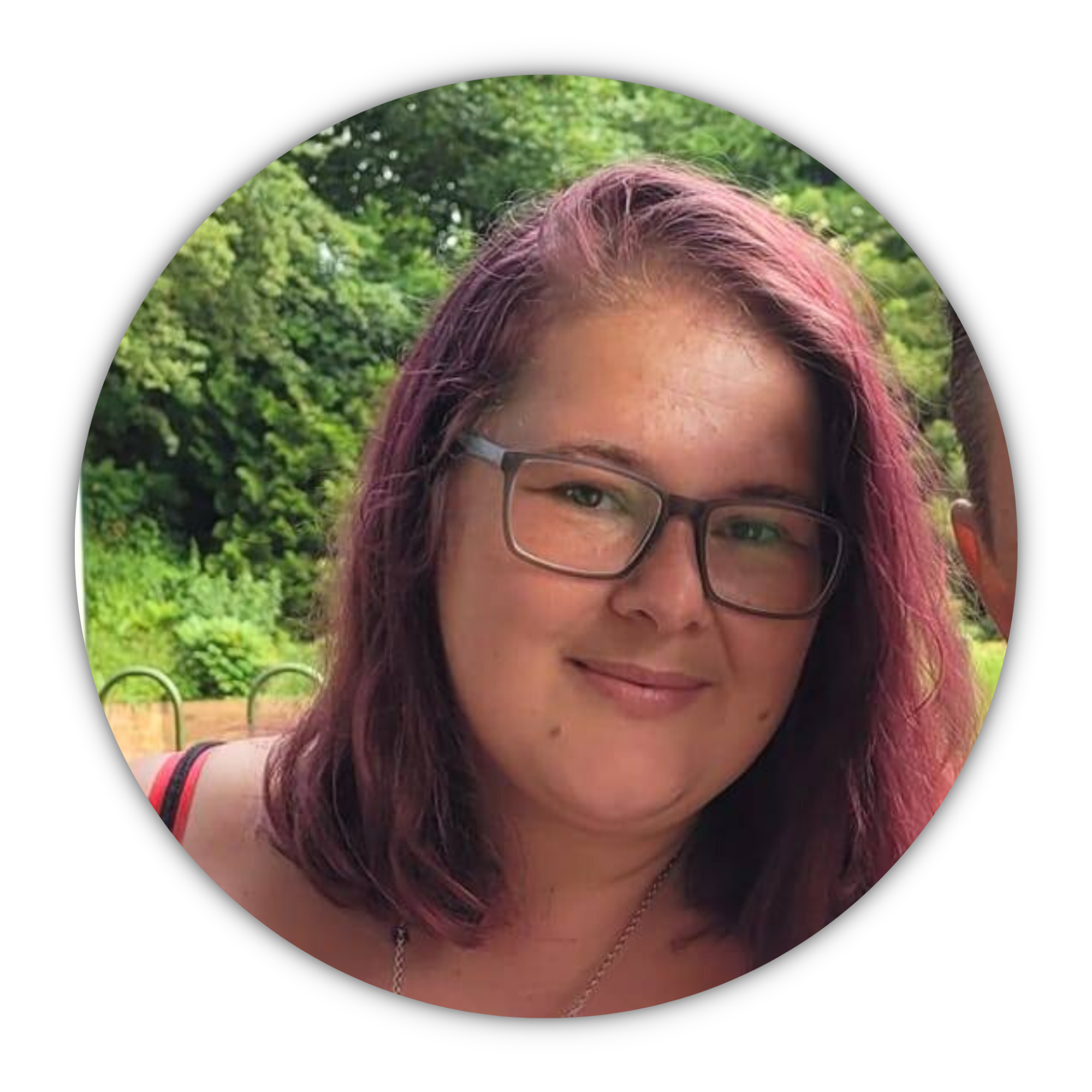 ---
---
"I loved taking this course, I struggle with tech but Jayme makes it so easy to understand. You follow her along click by click and I made my dream digital planner. I love that she includes info on how to market and sell your planner too for those just starting out. Money well spent!"
---
---
---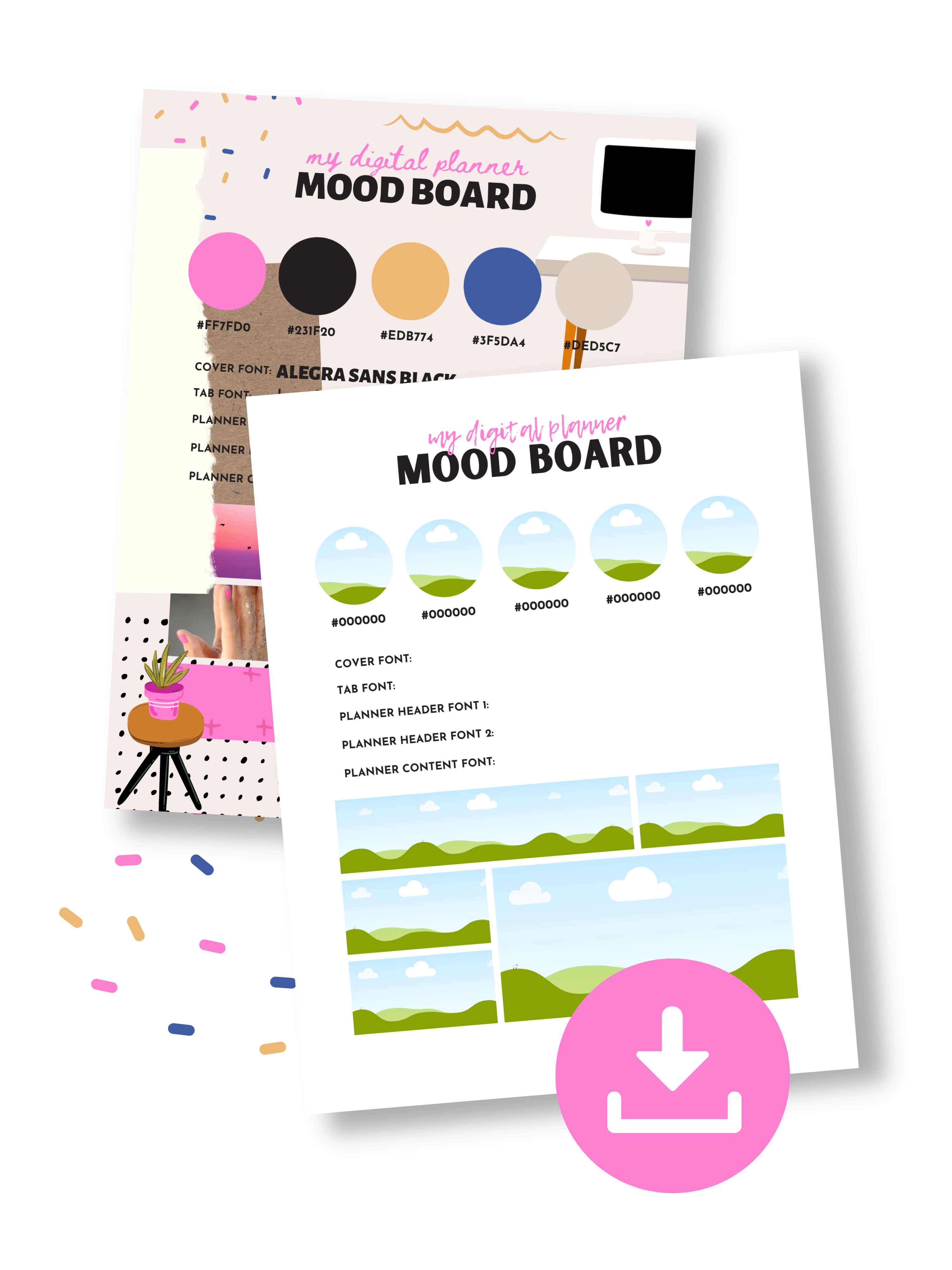 ---
This course is great for beginners and advanced designers alike!
---
Are you new to the world of design and feeling a bit nervous about creating a beautiful product that someone might actually want to BUY?? I've got you covered!
Not only will you get video tutorials guiding you through your creation from start to finish but you'll also find an entire lesson dedicated to graphic design!
I'll teach you how to:
Select tasteful font pairings
Choose complimentary patterns, textures and graphics
Create a unique color palette you LOVE
Put all your design elements together in a beautiful mood board (includes a free mood board template)...and more!
---
You'll learn these unique design techniques.
---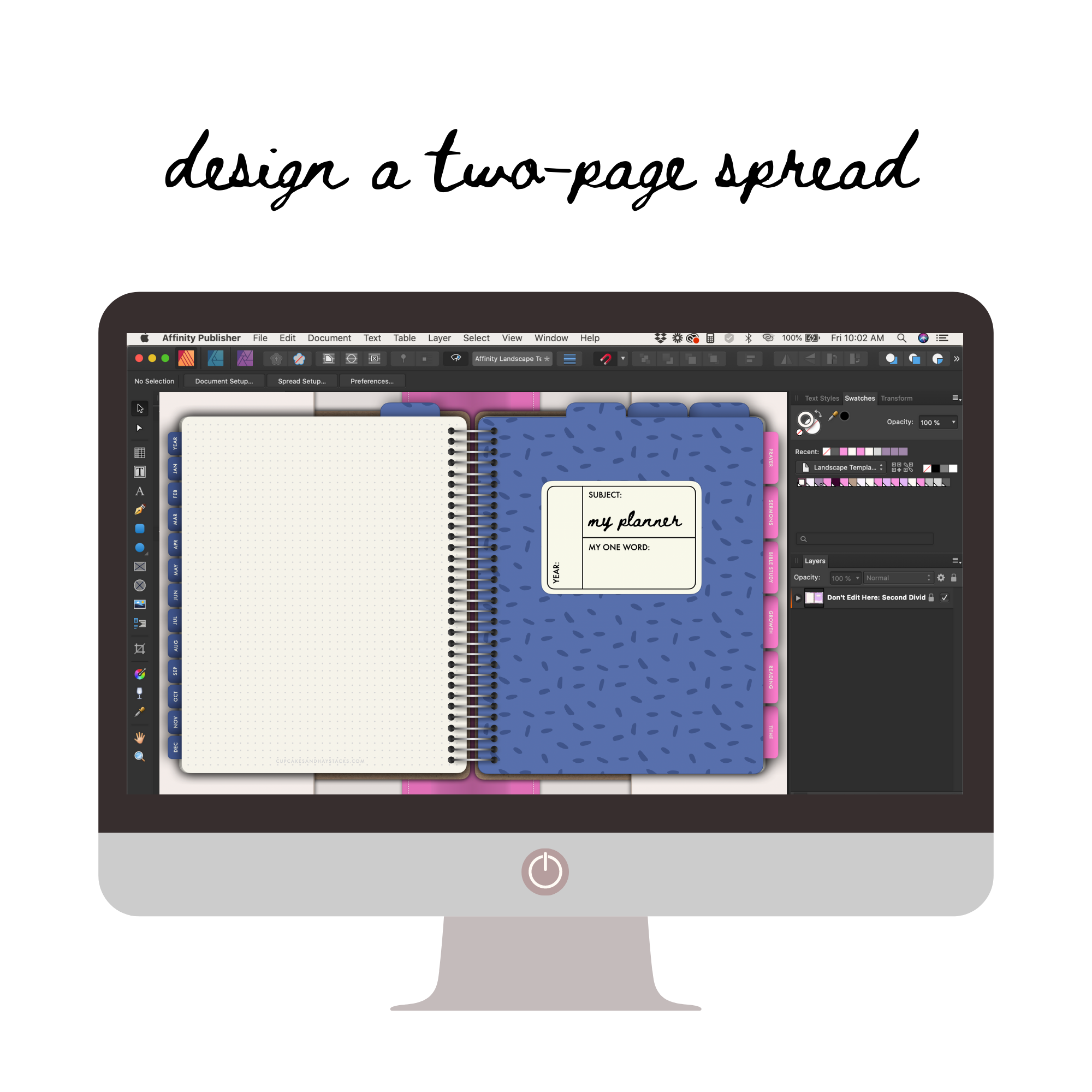 I'll teach you how to create a landscape style digital planner. You'll learn how to design a two-page spread that has lots of room for multiple sections and tabs!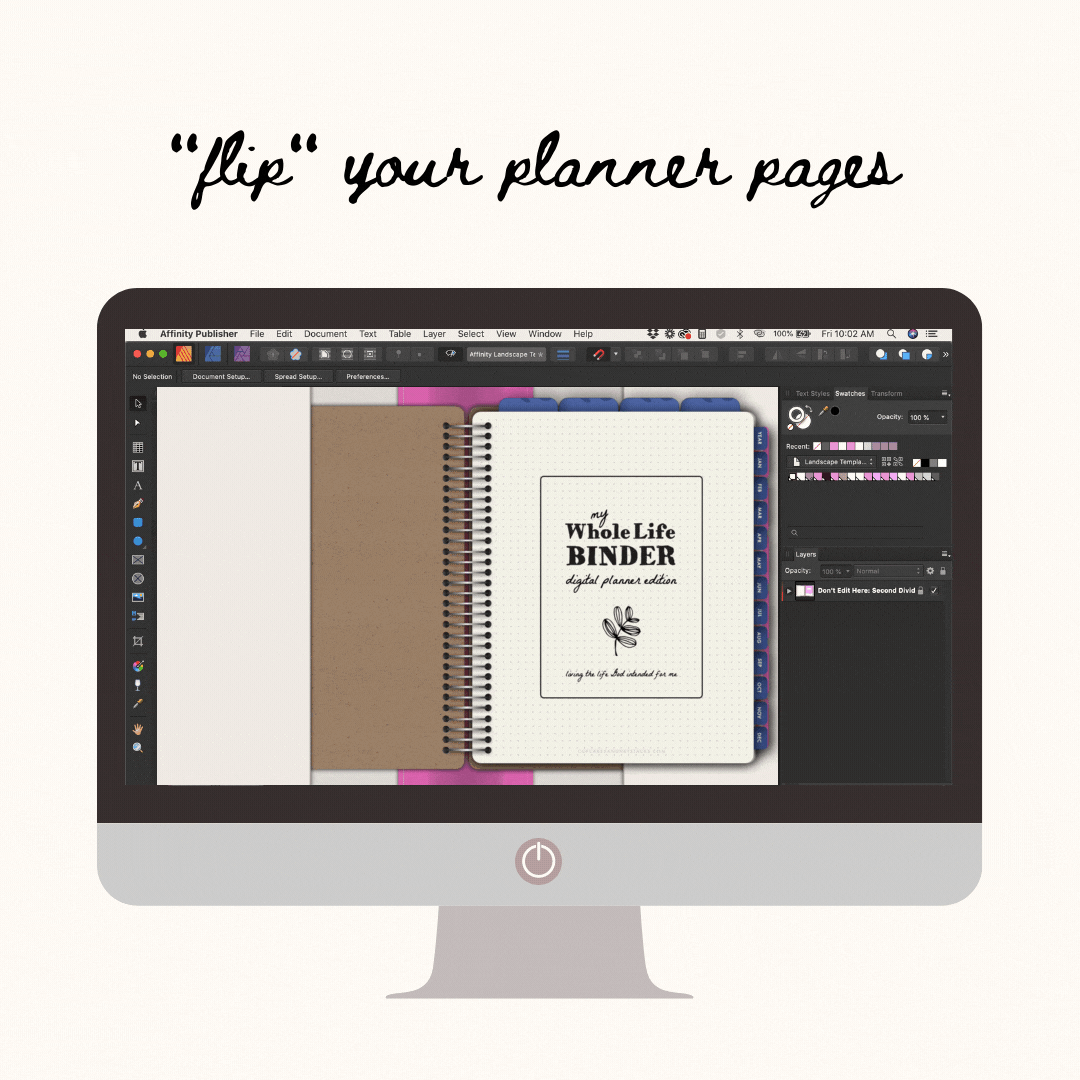 I'll show you how to create a realistic "page-flipping" effect. Your planner tabs will move from the right to the left as you turn the pages of your digital planner.
---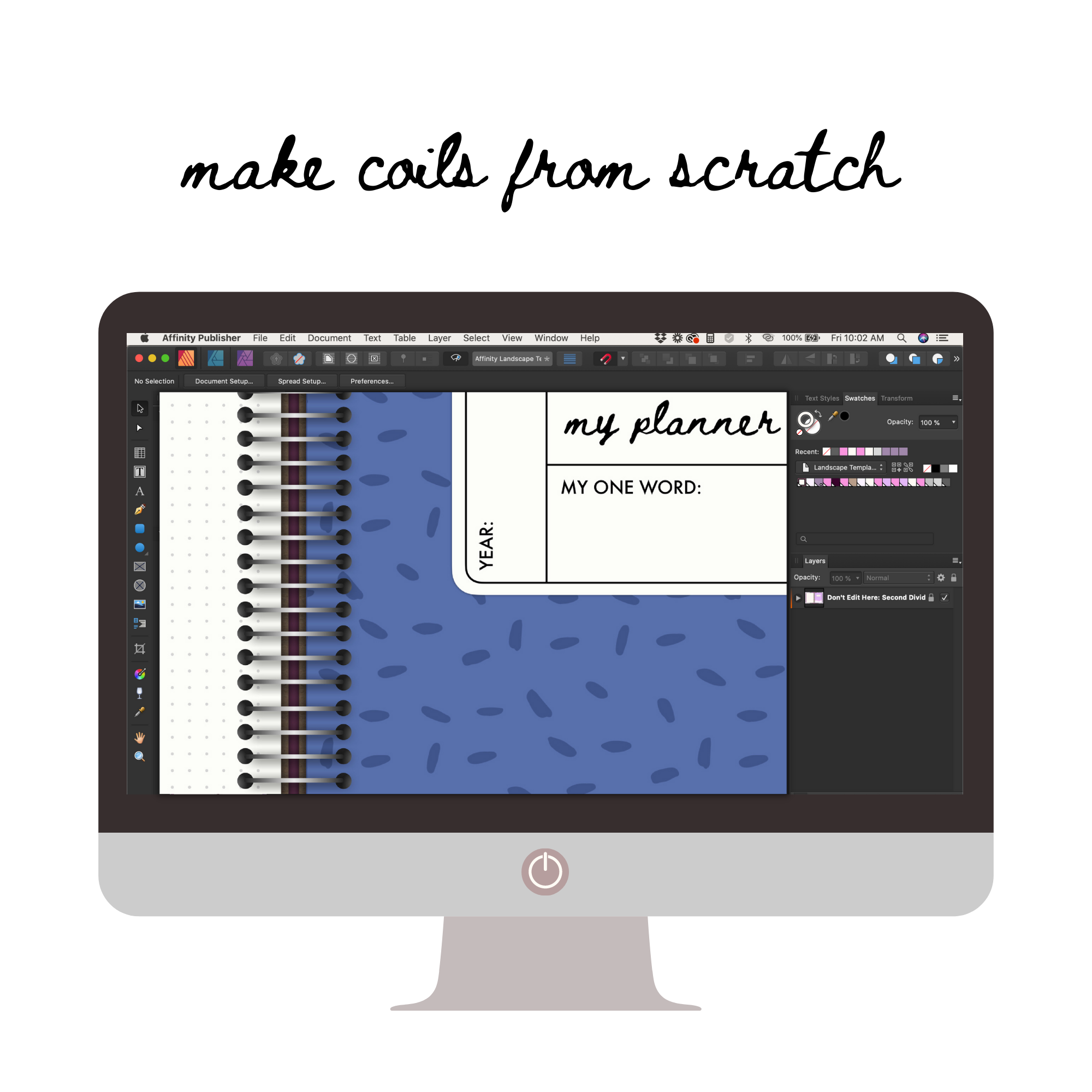 Stop buying planner coils! Learn how to create beautiful coils to match your digital planner. You'll be amazed at how much of a difference this makes to your design!
---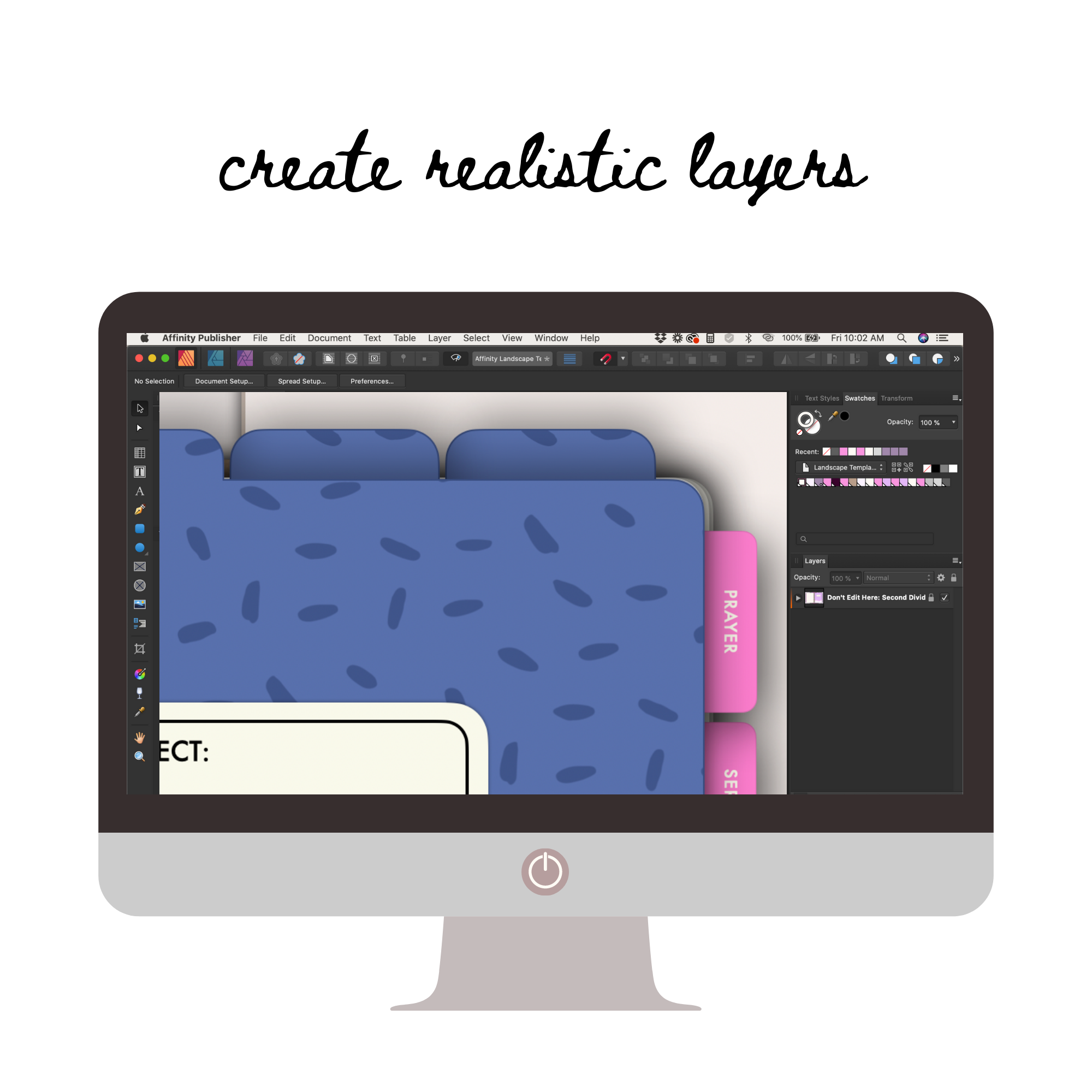 When it comes to realistic digital planners, drop shadows are your best friend! I'll teach you how to apply tasteful drop shadows to add depth and dimension to your design.
---
You'll also learn how to...
---
Design your planner cover
Create beautiful planner dividers
Design your planner content
Create a layered paper effect
Design multiple planner sections
Create planner accessories like bookmarks, sticky notes, and planner bands
---
Quickly transform your landscape planner into multiple versions
Easily turn your landscape planner into a mini planner
Hyperlink your planner tabs
Eliminate the dreaded planner lag
Prep your final file
---
---
---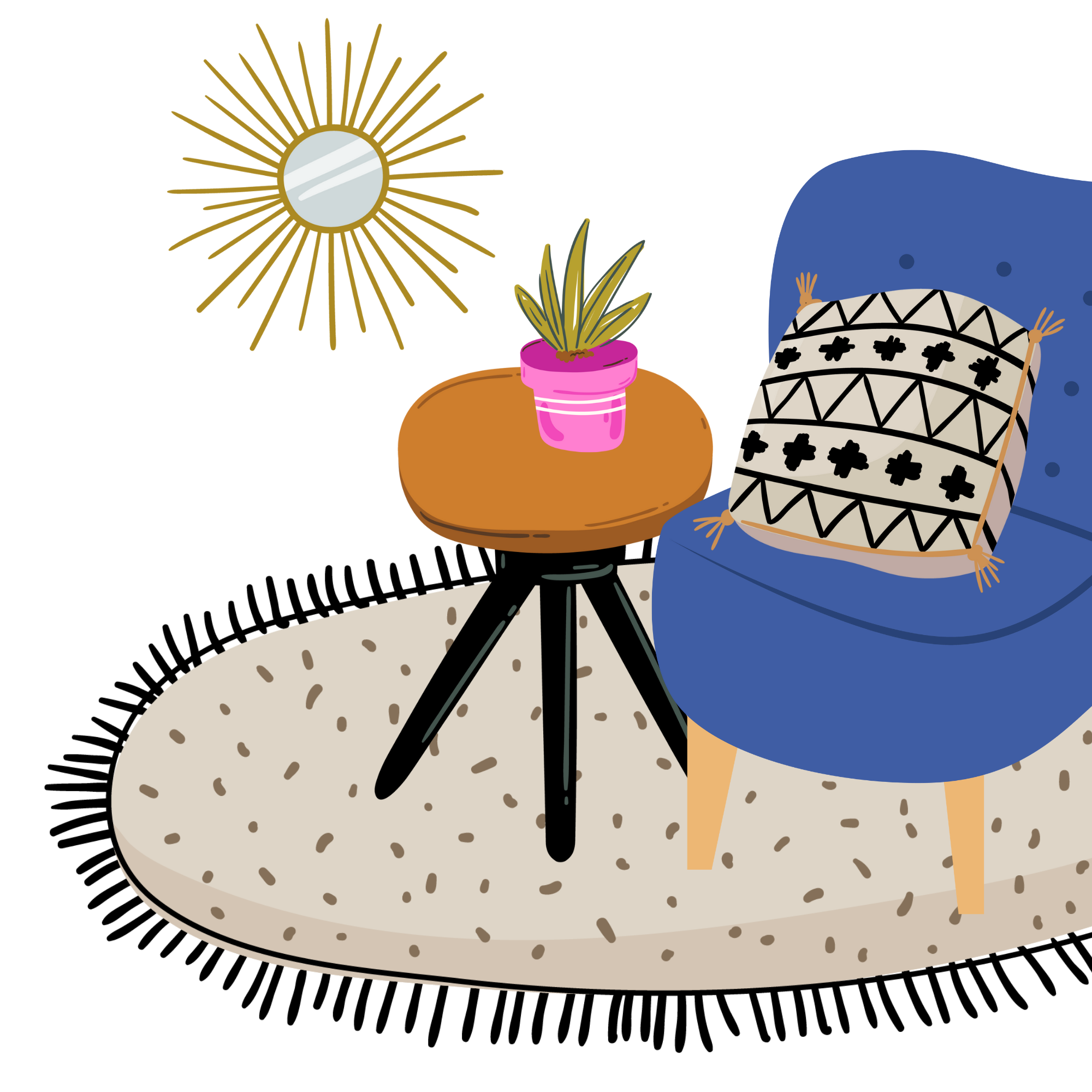 ---
---
Our journey doesn't end when you finish your planner...
---
Once you've completed your digital planner, I'll show you how to open and customize your Etsy shop, list your planners, and market them using Pinterest.
As a bonus, I've included Canva templates to help you quickly and easily create your Etsy listings, design Pinterest pins, and share your new creations on your favorite social media platforms (don't worry, the FREE version of Canva will work perfectly for this)!
You can see how I've customized these templates for my own Etsy shop below...
---
---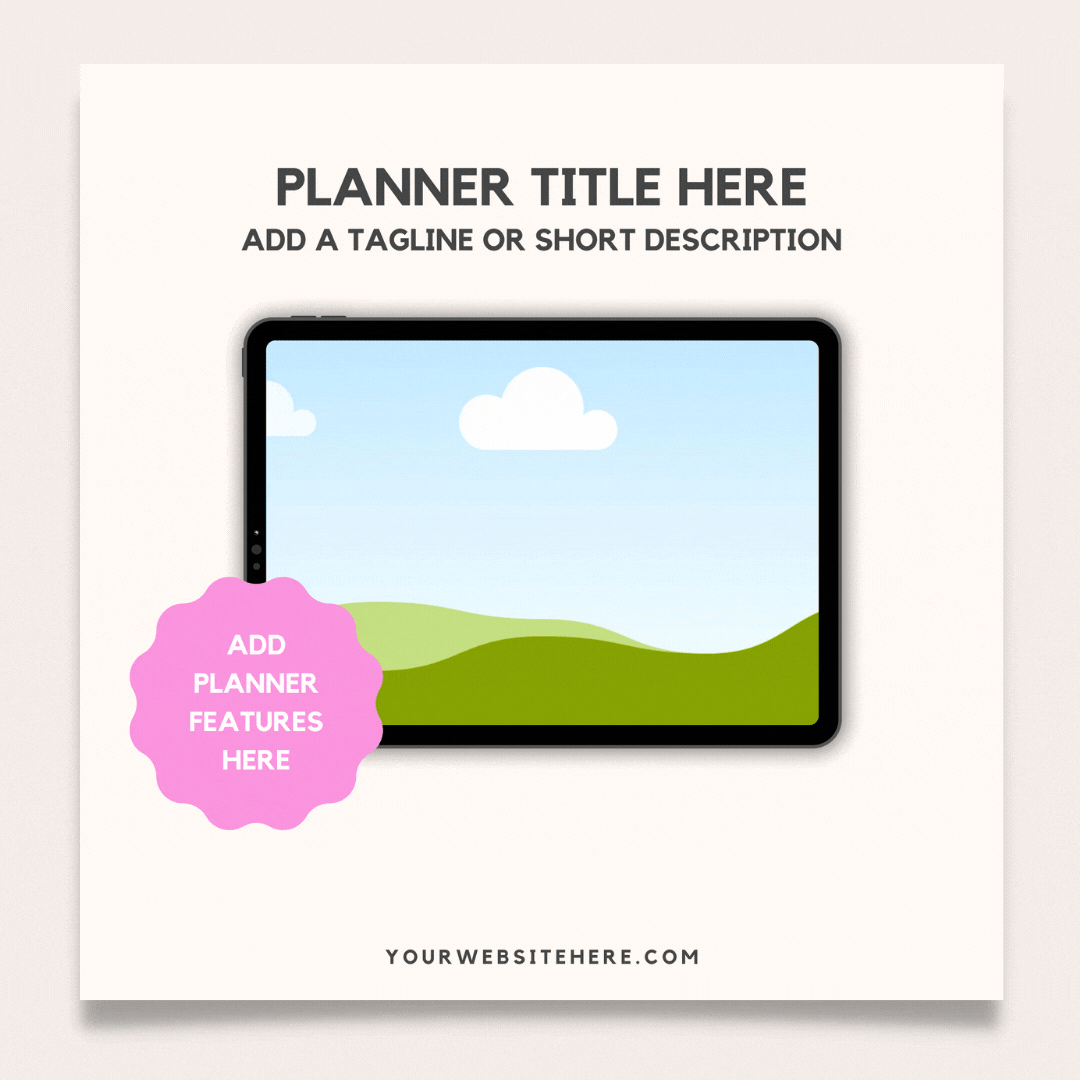 ---
---
These fully customizable Canva templates will help you to get a jump start on opening your shop and marketing your planner:
---
Etsy listing images
Etsy listing videos
Pinterest long pins
Pinterest videos
Facebook posts
Instagram posts
Instagram carousels
Instagram stories
---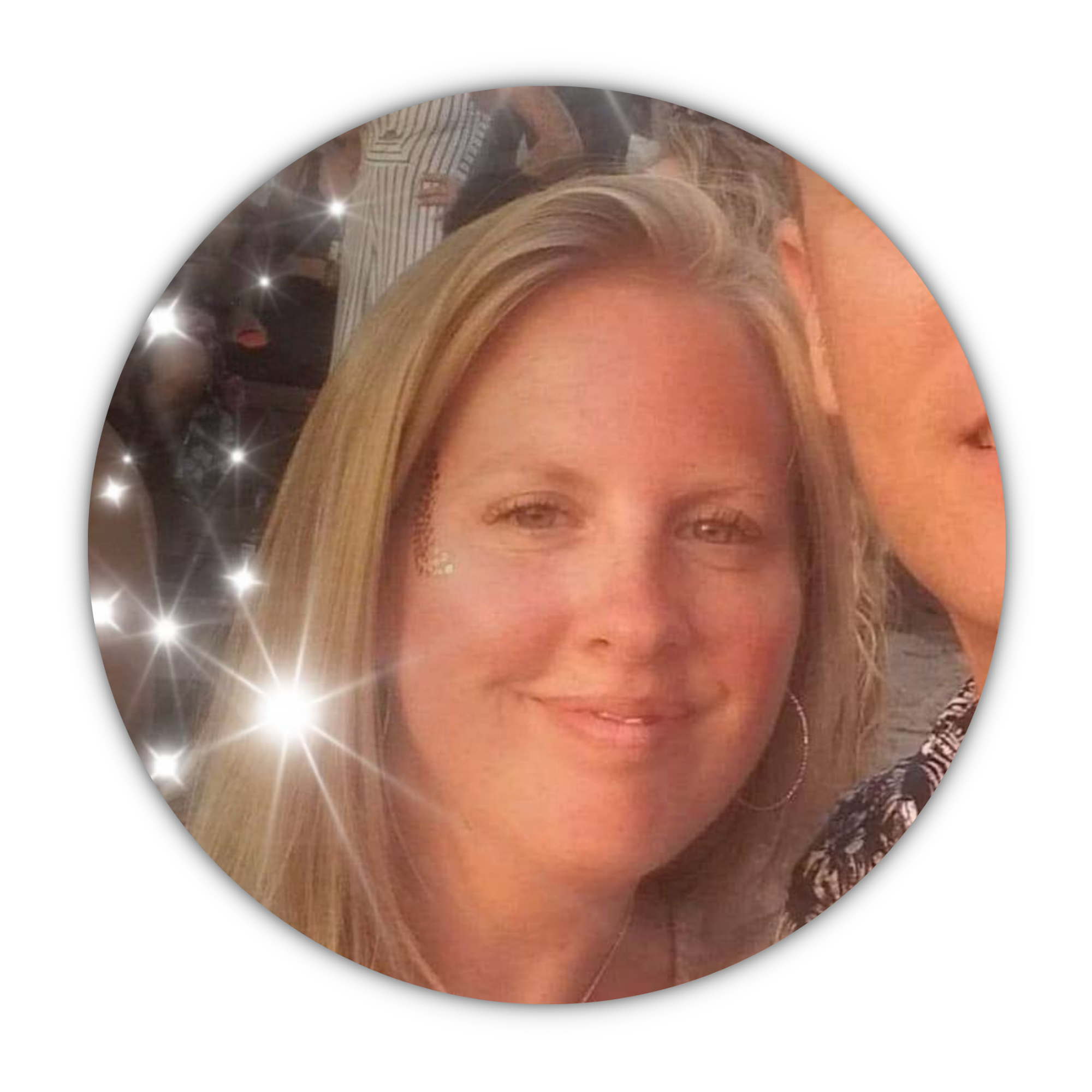 ---
---
"I just love this course so much! If you want to create realistic digital products such as planners, look no further because Jayme's course offers everything you could possibly need. I really enjoy her teaching style and I have learned so so many cool tips and tricks to uplevel my own design skills since taking this course! Jayme explains things really clearly every single step of the way. As a result, I feel much more confident about my ability to create beautiful realistic digital products that I can sell in my own online store.

It is without a doubt that Jayme over-delivers, she has everything taken care of and responds quickly to any questions. Jayme's course already offers so much value, but I just love it when she keeps adding new bonuses to give us all even more value! If you buy anything from Jayme, you won't regret it!"
---
---
---
---
Get a feel for my teaching style.
Hit play on the video below to watch a free lesson!
---
---
This course includes more than 12 hours of instructional videos! I'll walk you through each step of your digital planner creation journey in real time so you can work right alongside me.
This video is specific to Apple Keynote BUT in each lesson you'll be provided with Affinity Publisher instructional videos as well!
---
---
to all of these course lessons, bonuses, and resources
---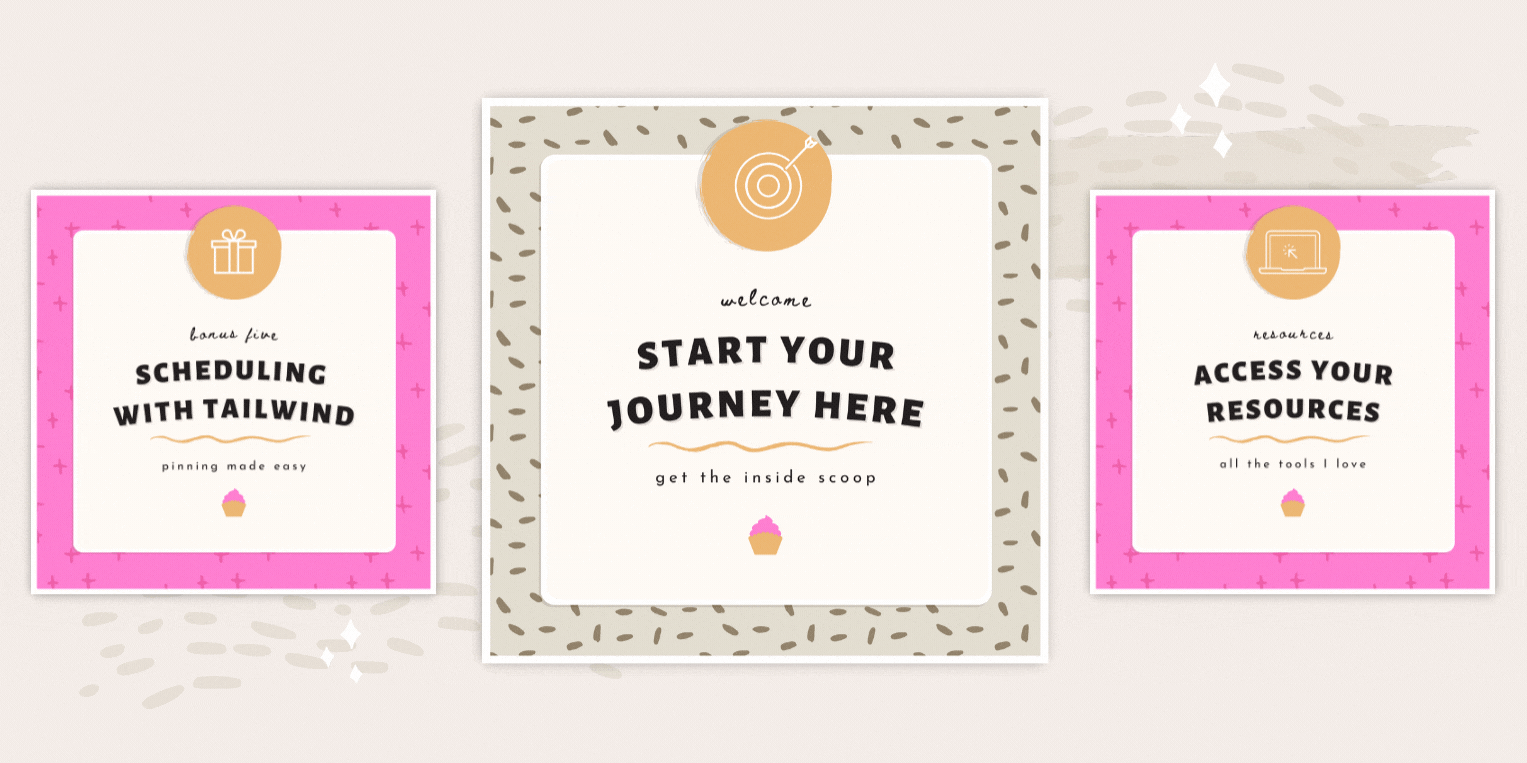 ---
---
---
---
I'm the owner and creator of Cupcakes & Haystacks!
---
In 2018, while studying for my BFA in graphic design, I started my Etsy shop selling digital planners and prayer journals. Back then I saw it as a great way to practice my design skills and hopefully make a little extra money but it has become so much more!
Starting my passive income planner business has given me the freedom to build a life I love on my own terms! These days, that means working from home and living as a full-time RVer!

I love helping other women find the same freedom. What dreams would you be able to live out with your own passive income business?
---

---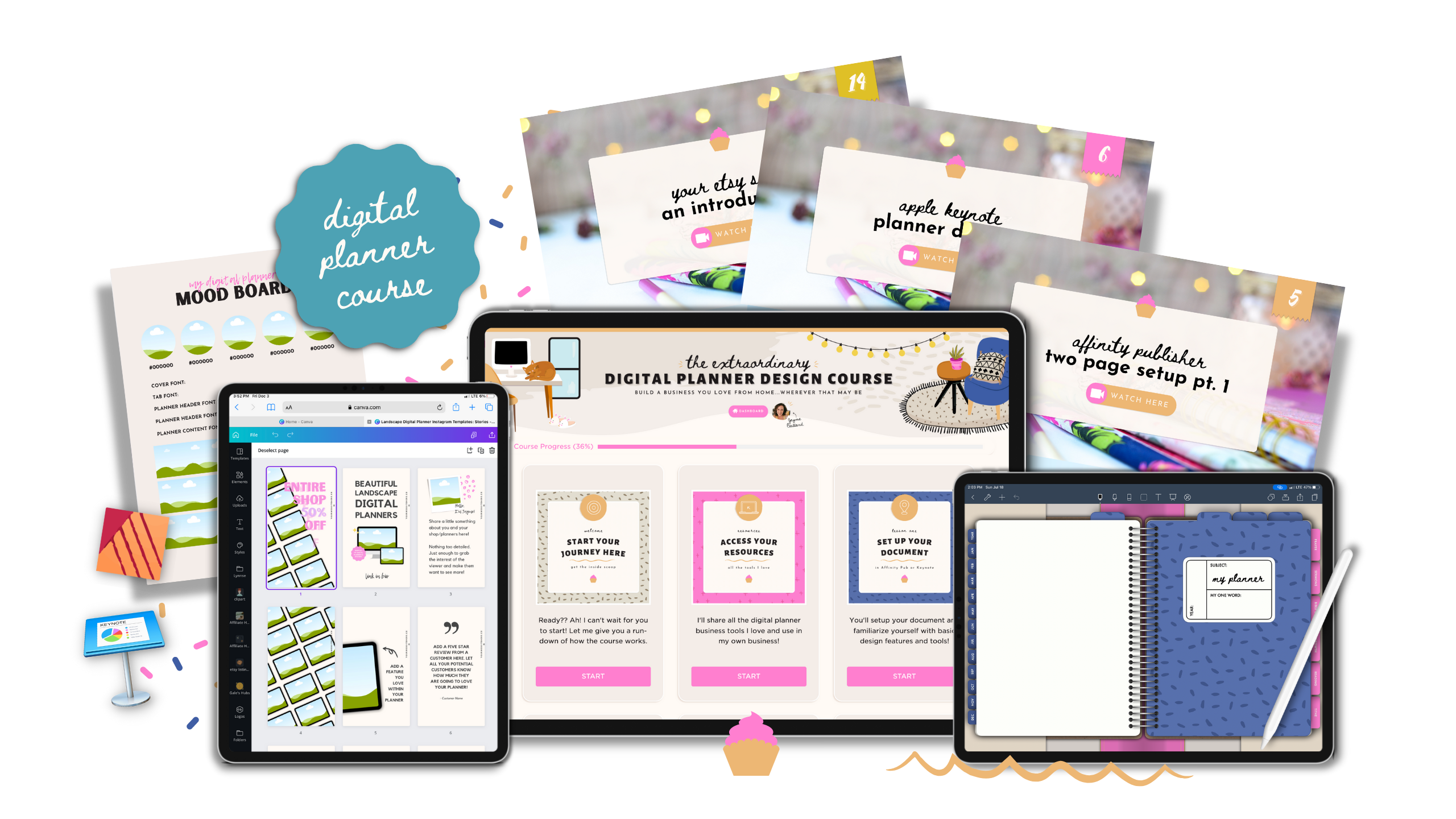 ---
What's included in your purchase...
---
Lifetime access to all content and future updates
Video instructions showing you how to create your digital planner from start to finish using Apple Keynote or Affinity Publisher
Etsy shop tutorials and resources
Pinterest marketing tutorials and resources
Graphic design tips and tricks
Canva templates for creating your Etsy listings images and videos, Pinterest pins, and social media marketing materials
A growing list of bonus lessons and materials
Access to a private online community
---
---
---
---
---
---
---
Since you gain instant access to the course upon purchase, I do not offer refunds. PLUS I want to make sure that you're committed to working through the process! Please read through the entire sales page carefully (including the FAQs below) before choosing to purchase and, of course, if you have ANY questions, please email me by clicking on the chat button in the bottom right hand corner!
---
---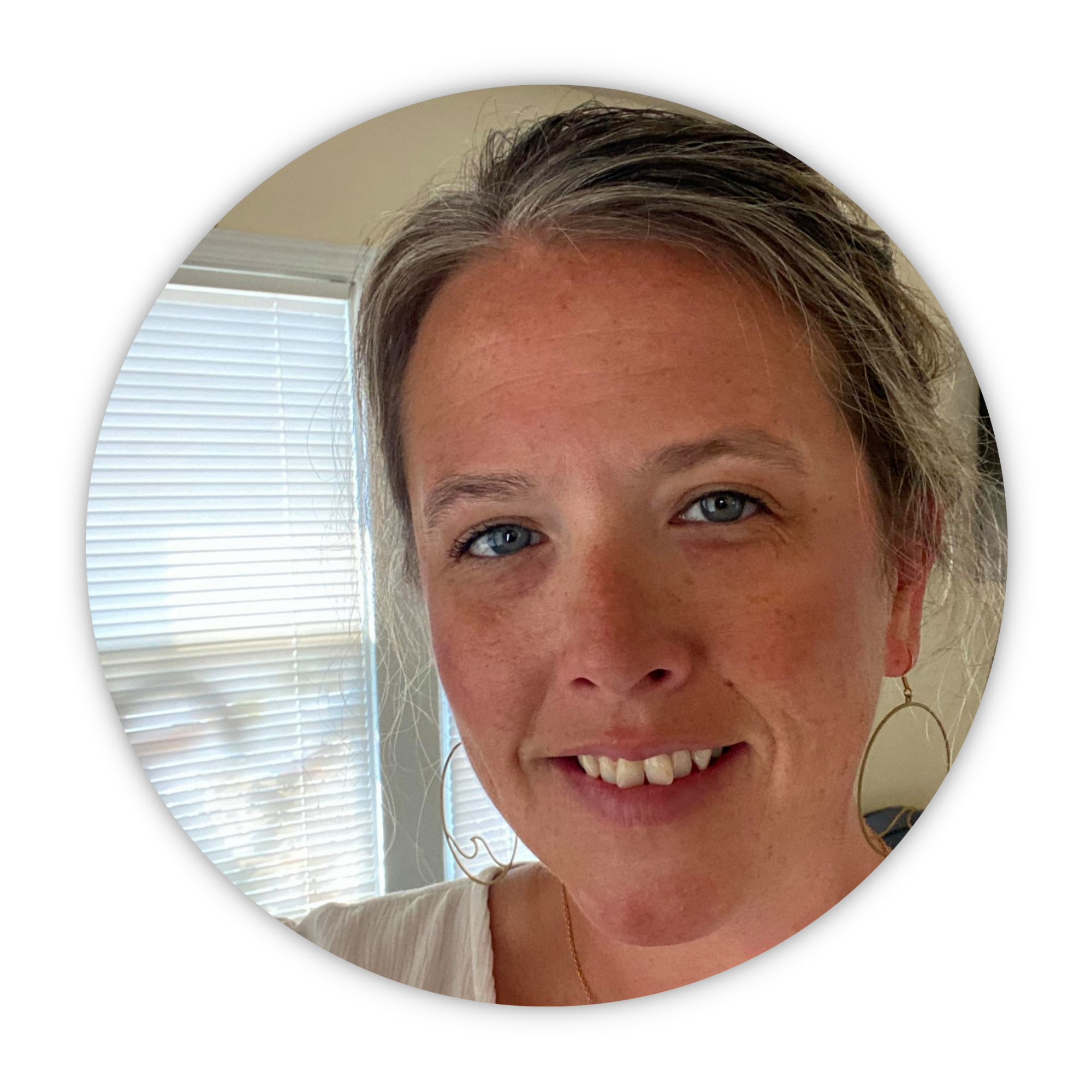 ---
---
"One word - AMAZING!!! Jayme is a wonderfully talented teacher and I have enjoyed her course so much. I'm still working through and can't wait to go to the next lesson. If you haven't grabbed this course, get your hands on it now!"
---
---
---
You're not in this alone! You'll get exclusive access to an online community of fellow designers...
---
frequently asked questions
---
---
---
---