---
---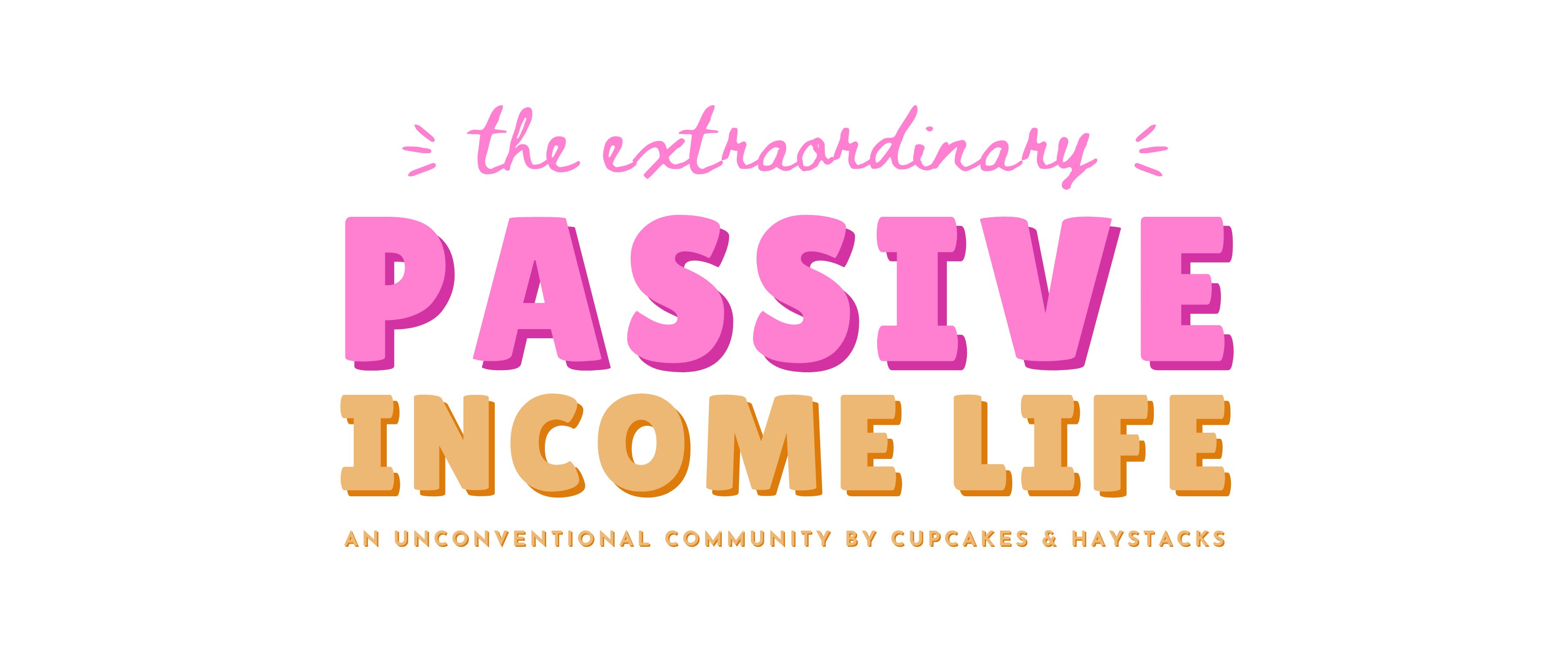 ---
---
---
---
---
---
If you're a female online business owner, you're going to feel right at home in this community!
---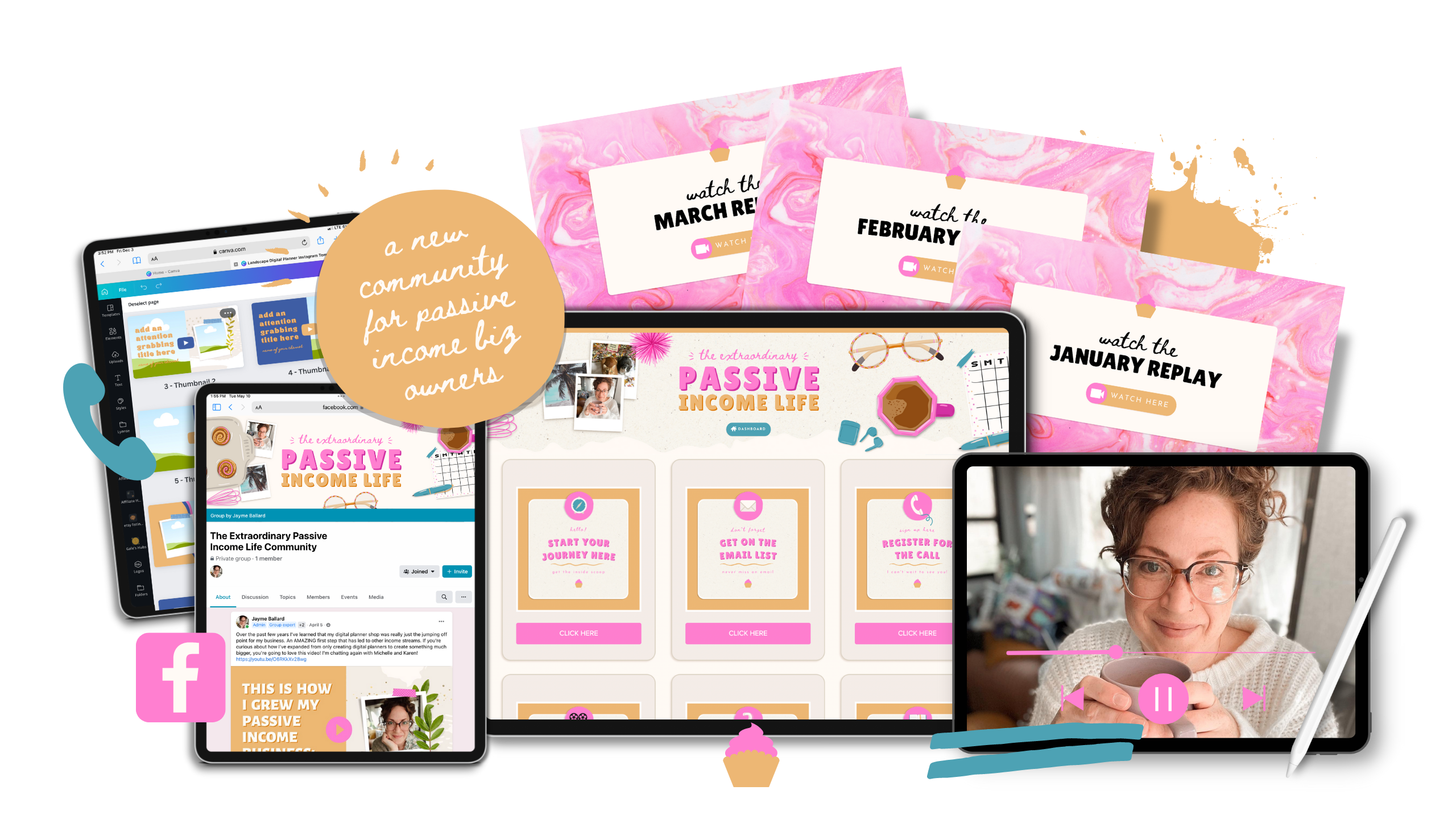 ---
An unconventional community for a deliciously unconventional life!
---
This is an online community for women building passive income businesses! We are digital nomads, full-time RVers, cat moms, entrepreneurs, artists, educators, dreamers - and we are committed to creating a life we absolutely love - even if that means deviating from what the world tells us is "normal and expected."
I can't wait for us to share our experiences in life and business - the journey is so much more enjoyable when it's in the company of absolutely amazing women like YOU!
---

---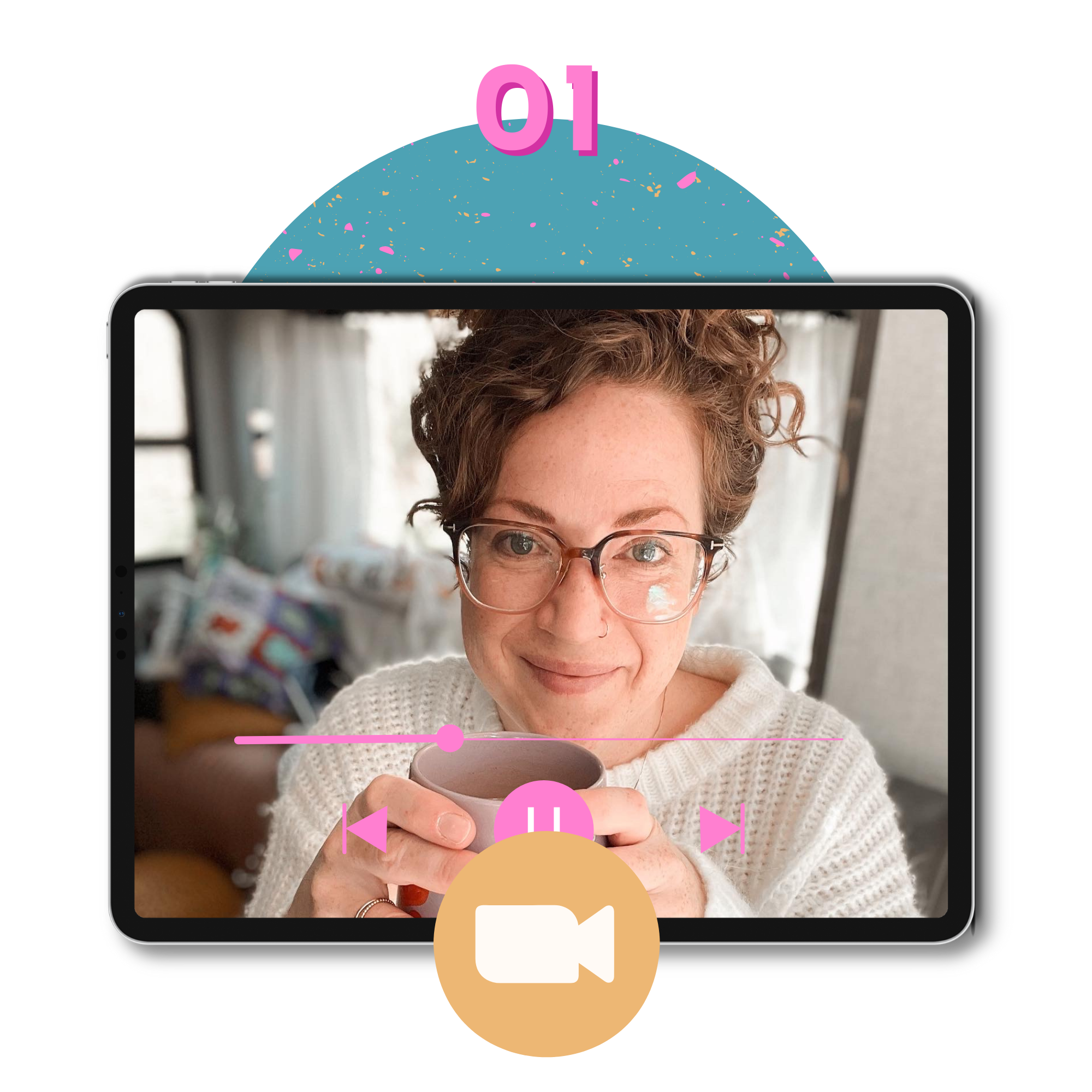 Monthly Group Q&A Video Calls
---
We'll meet once a month for a Q&A call! Show up with a delish cup of coffee and your questions! We can talk business, planners, goals, life, full-time RVing - it's completely up to you!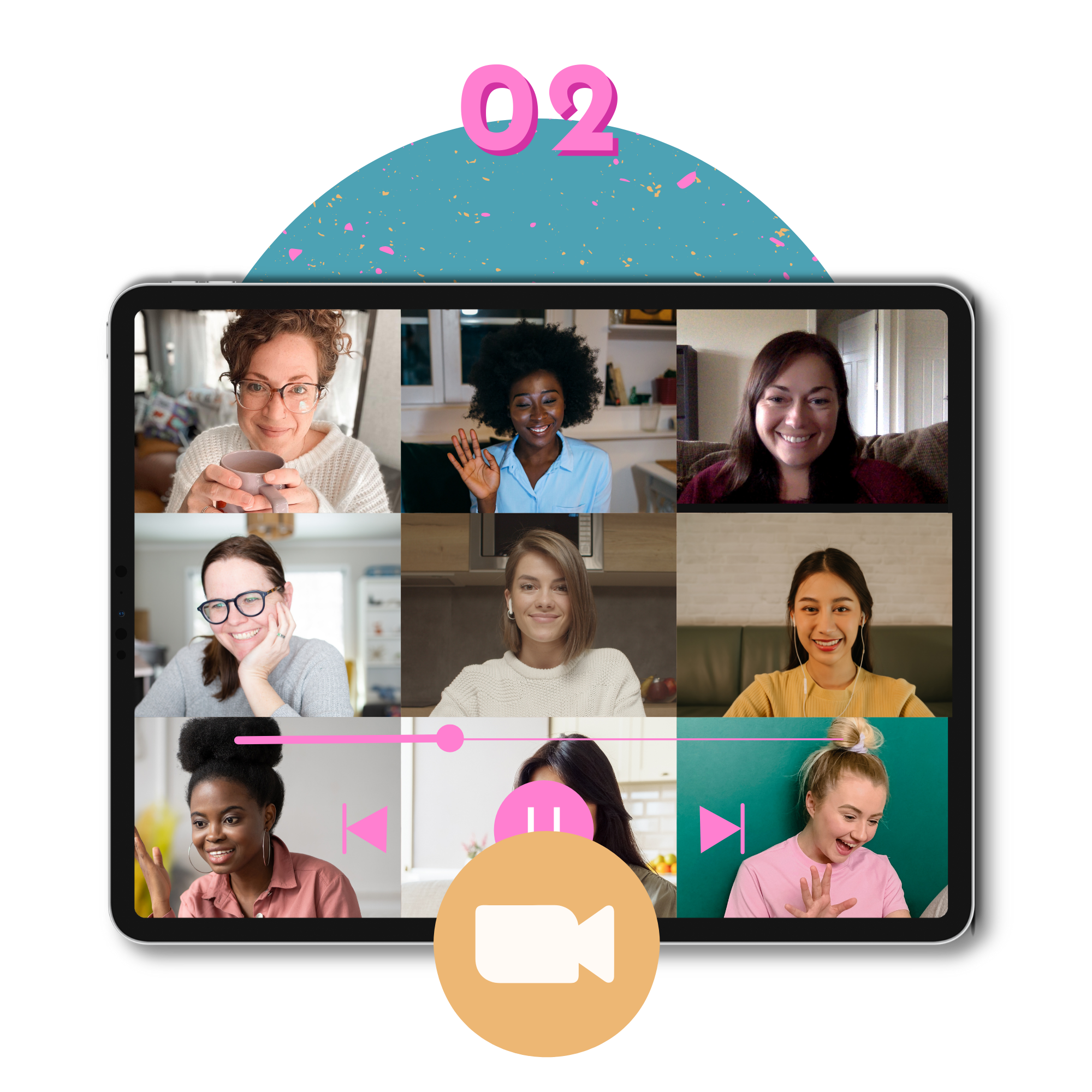 Monthly Live Co-Working Sessions
---
We'll meet a second time for a silent co-working session. If you're looking for some company while you get ish done and need a bit of accountability, you're going to LOVE this!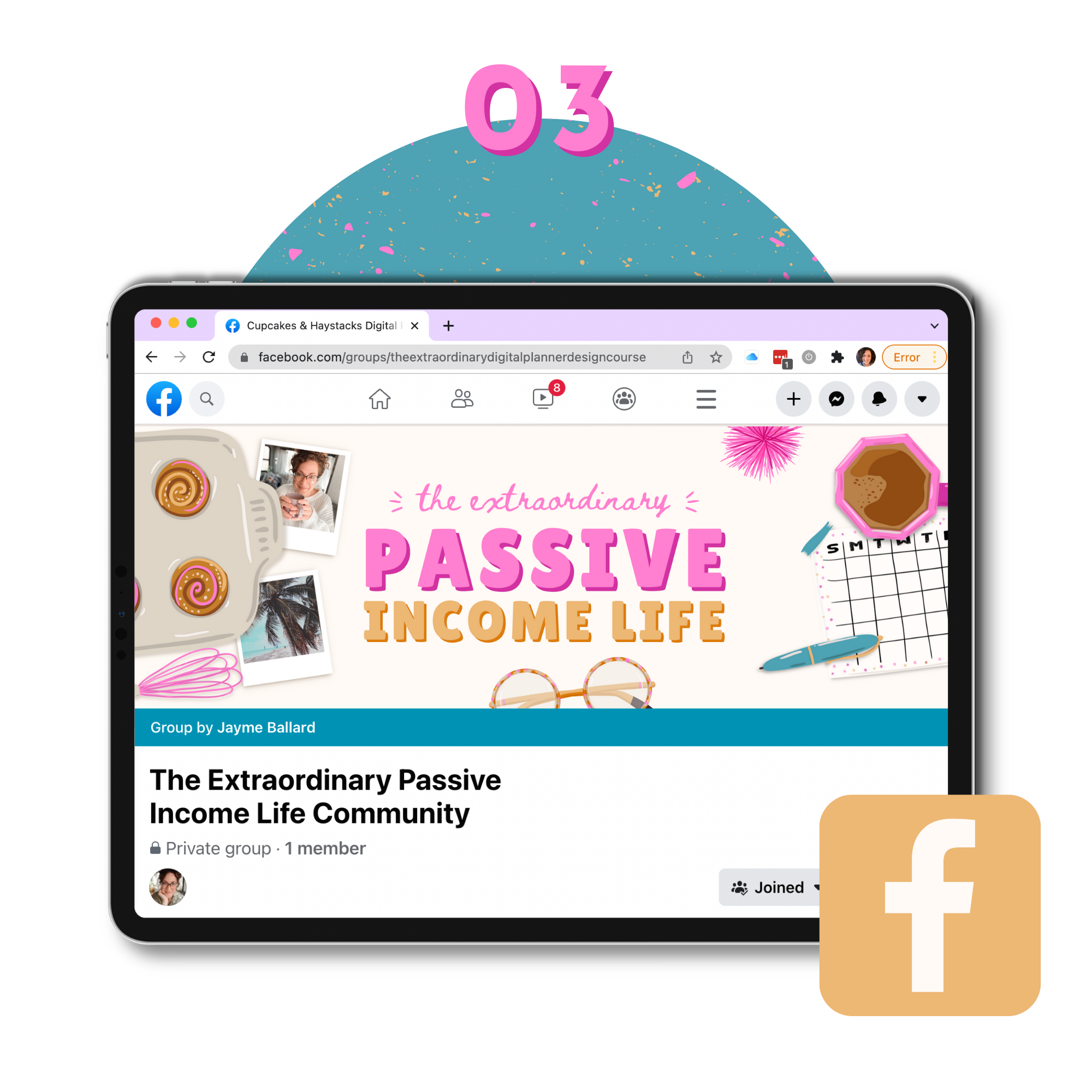 ---
Access to The Extraordinary Passive Income Life private Facebook group! This will be a great way to connect with me, develop mastermind relationships, share your business wins, and more!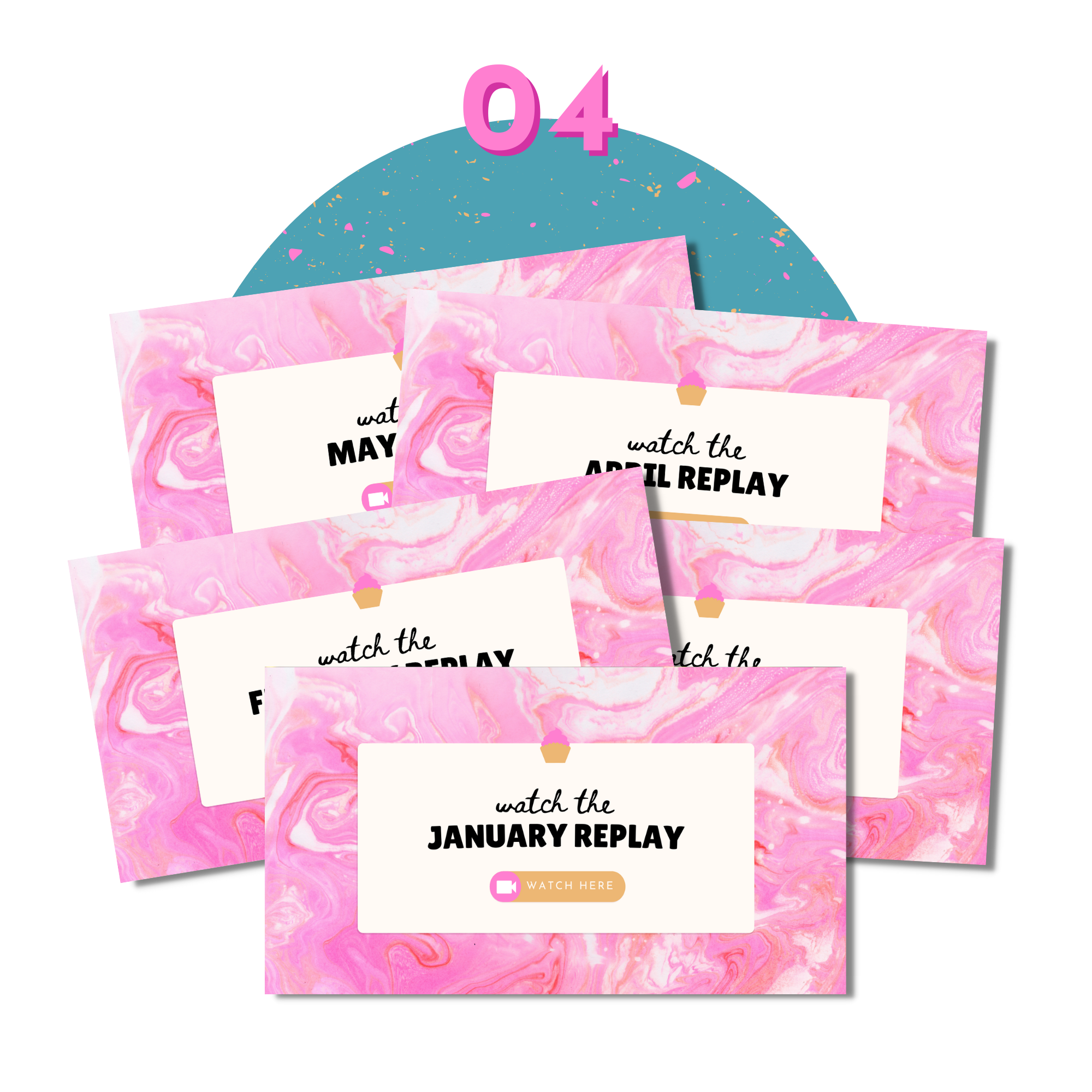 ---
Did you miss a live video session? Not to worry! Inside the community hub you'll have access to all Q&A replays - watch them on your own schedule!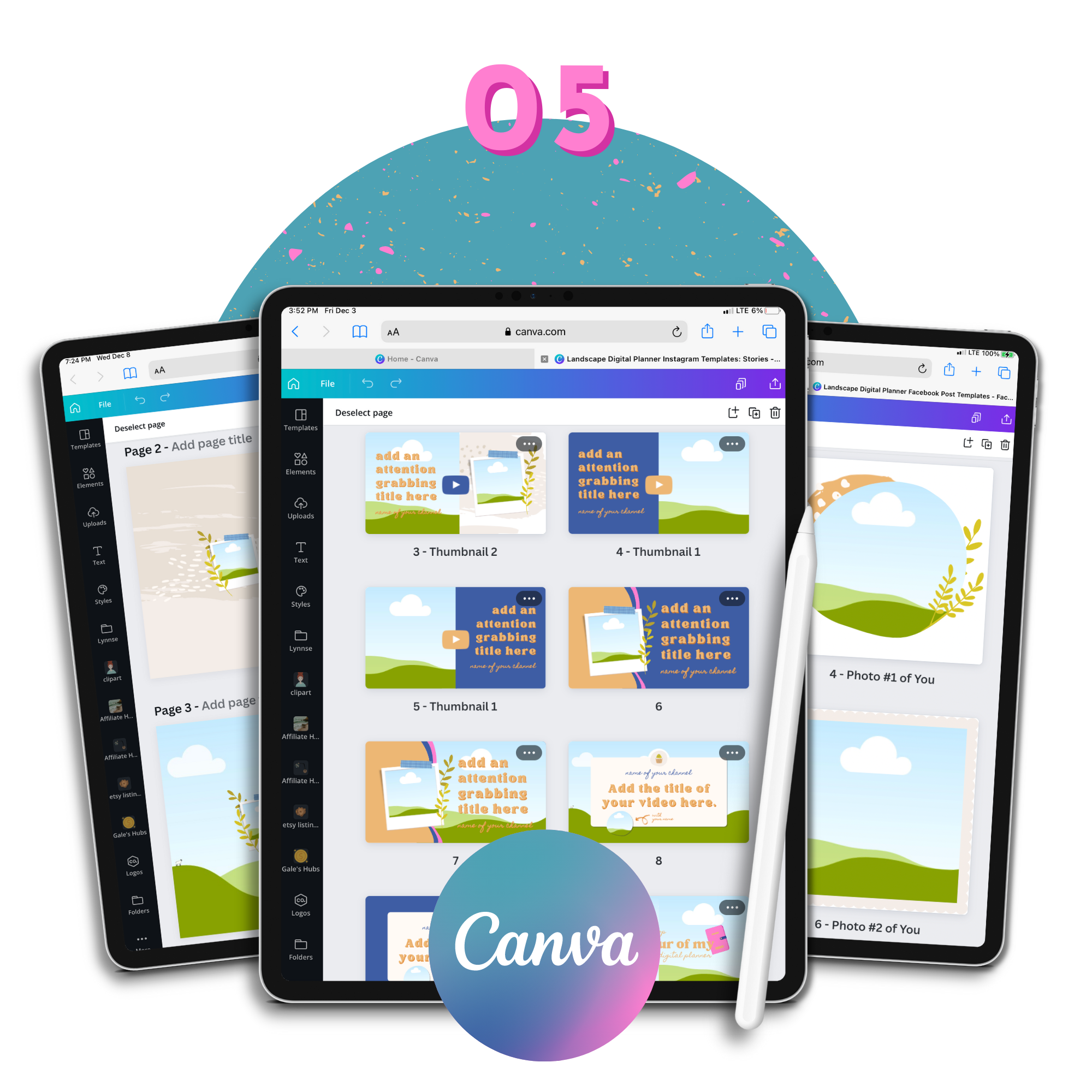 ---
Inside the hub you'll find some great freebies - a digital planner and journal to help with your passive income journey, YouTube templates, and more!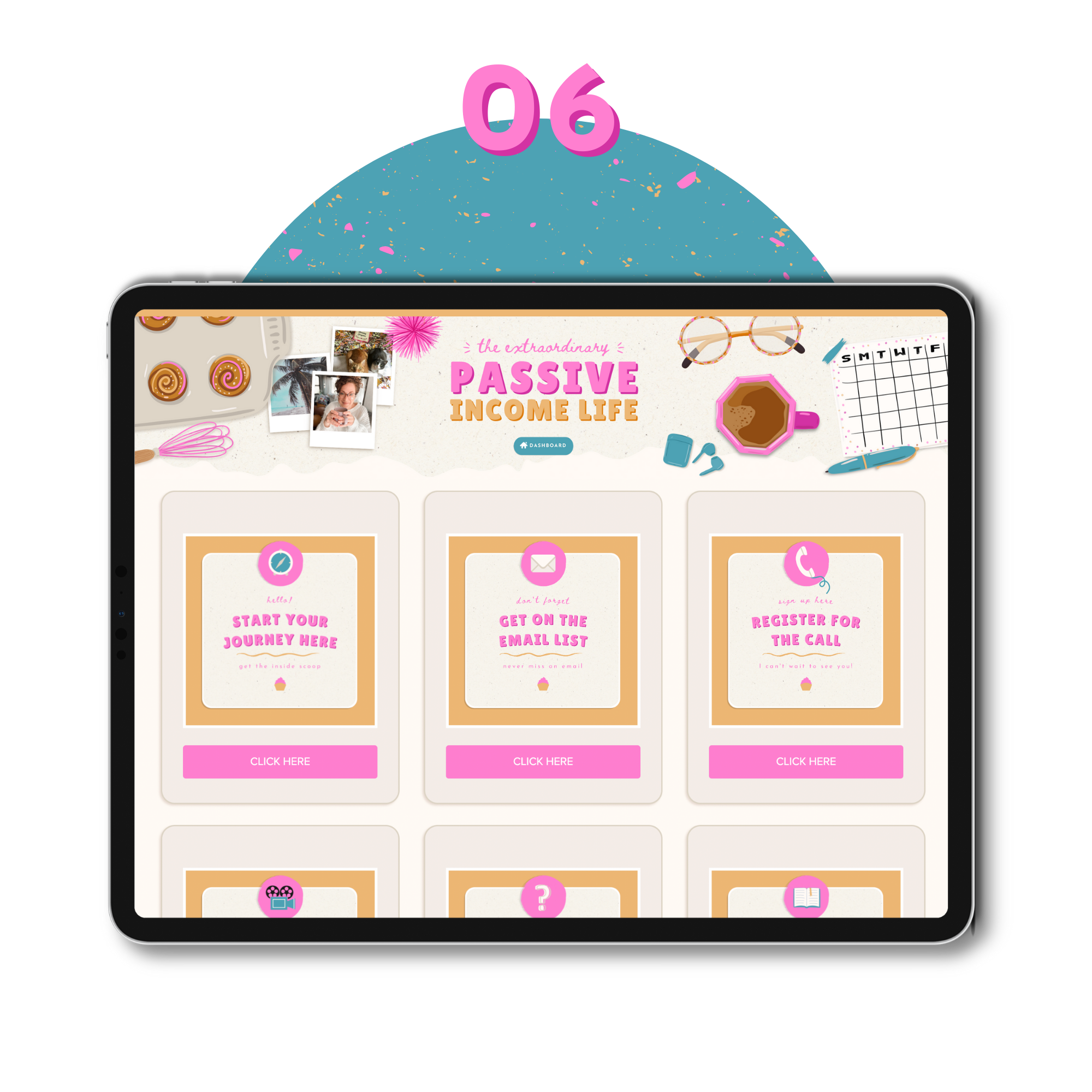 Access to the Community Hub
---
The community hub makes it easy to access your benefits! You'll be able to register for the calls, submit questions, watch replays, and access freebies!
---
---
---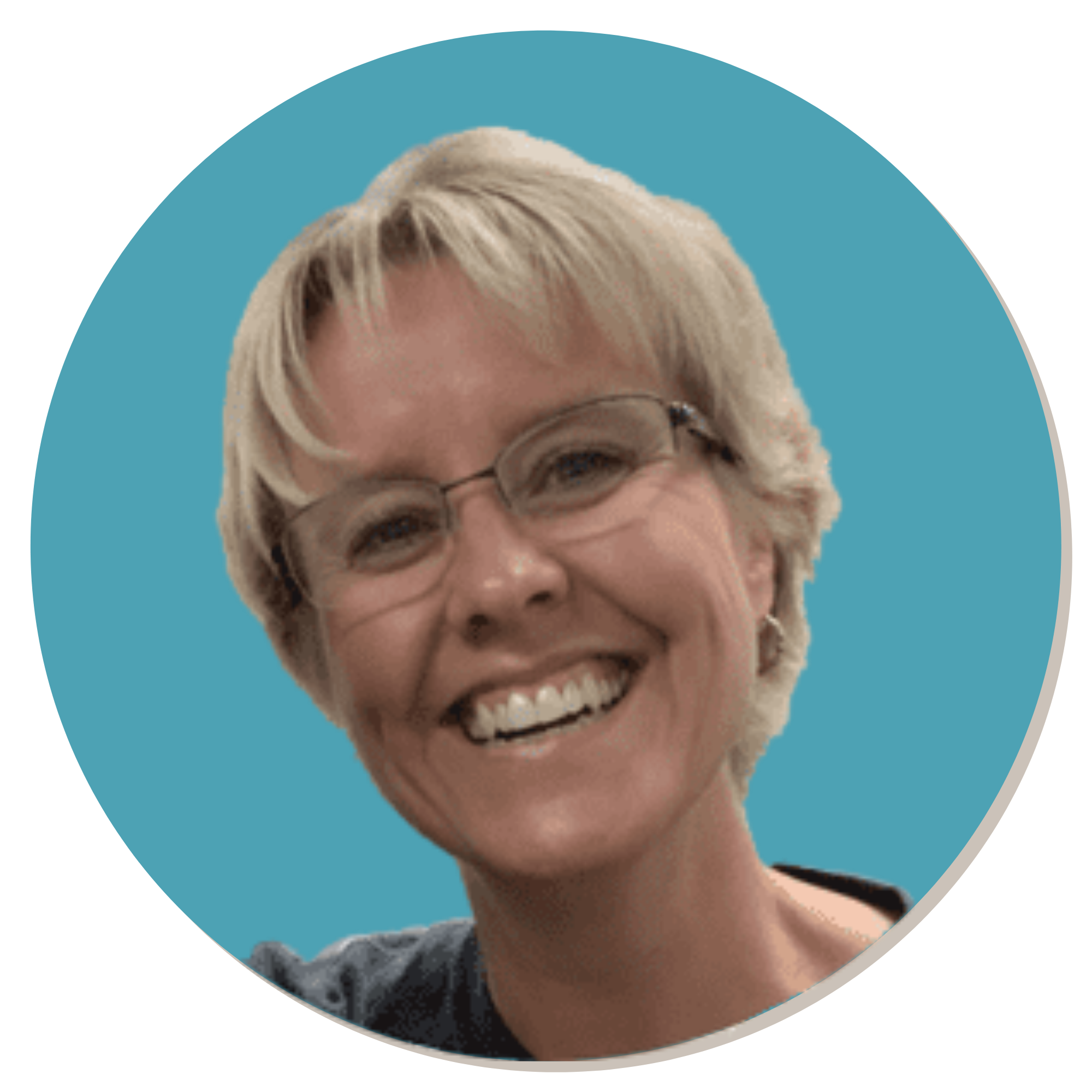 ---
"Since I work alone most of the time, having a small community of women who are working towards similar goals of owning and operating a small business has been critical to my growth as an entrepreneur!"
---
KAREN KOHN | Planners to Profits
---
---
---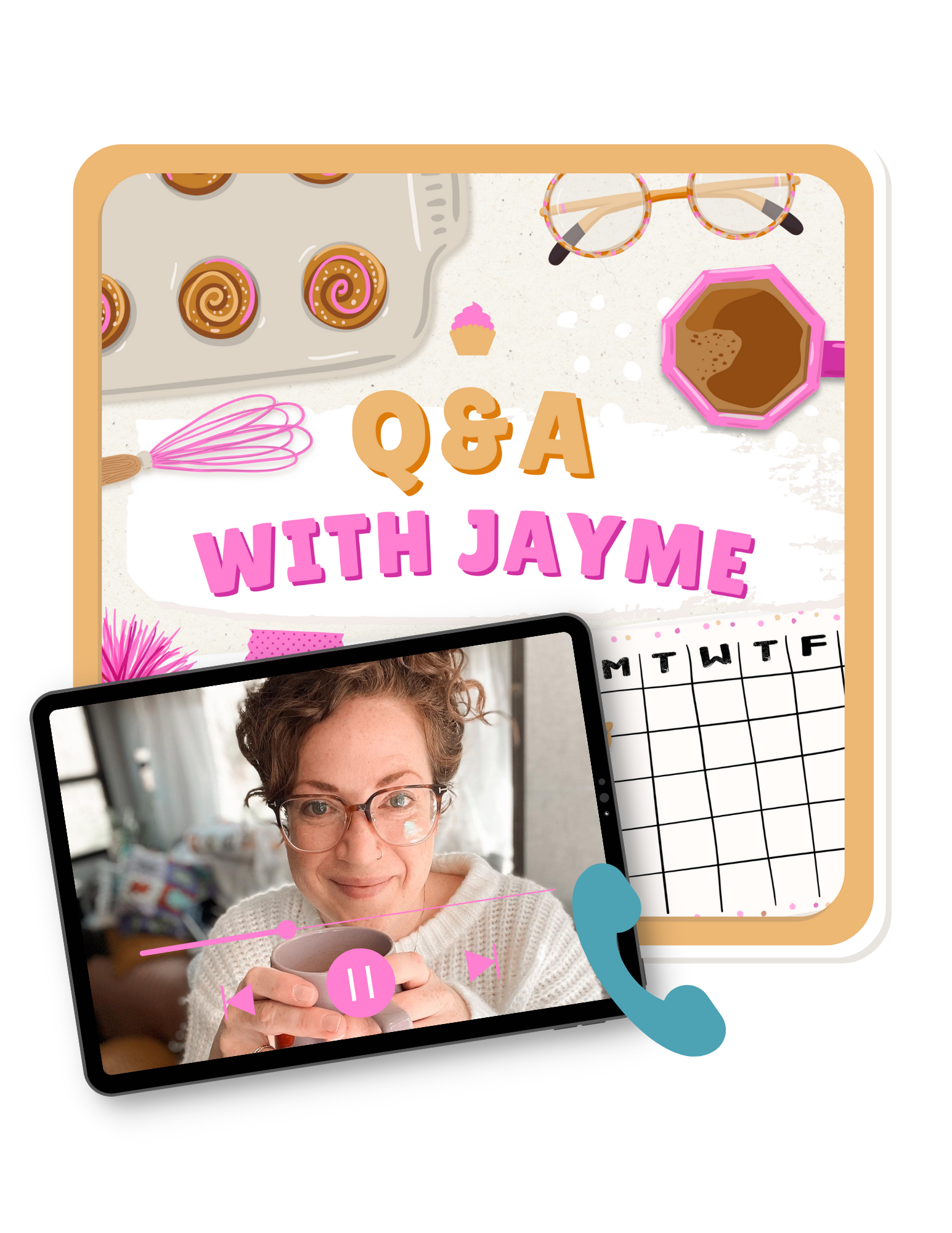 ---
---
---
How do the monthly Q&A video calls work?
---
When you join the community, you'll be invited to an hour long monthly live Q&A.
You'll have the opportunity to pick my brain about ANYTHING. Learn about my personal experiences in my business, get help on your digital planner creations, ask about my life as a full-time RVer - it's completely up to you!
Typically, I charge $250 an hour for a one on one session of this nature. So, basically, at $10 a month($120 paid annually), it's a steal!
---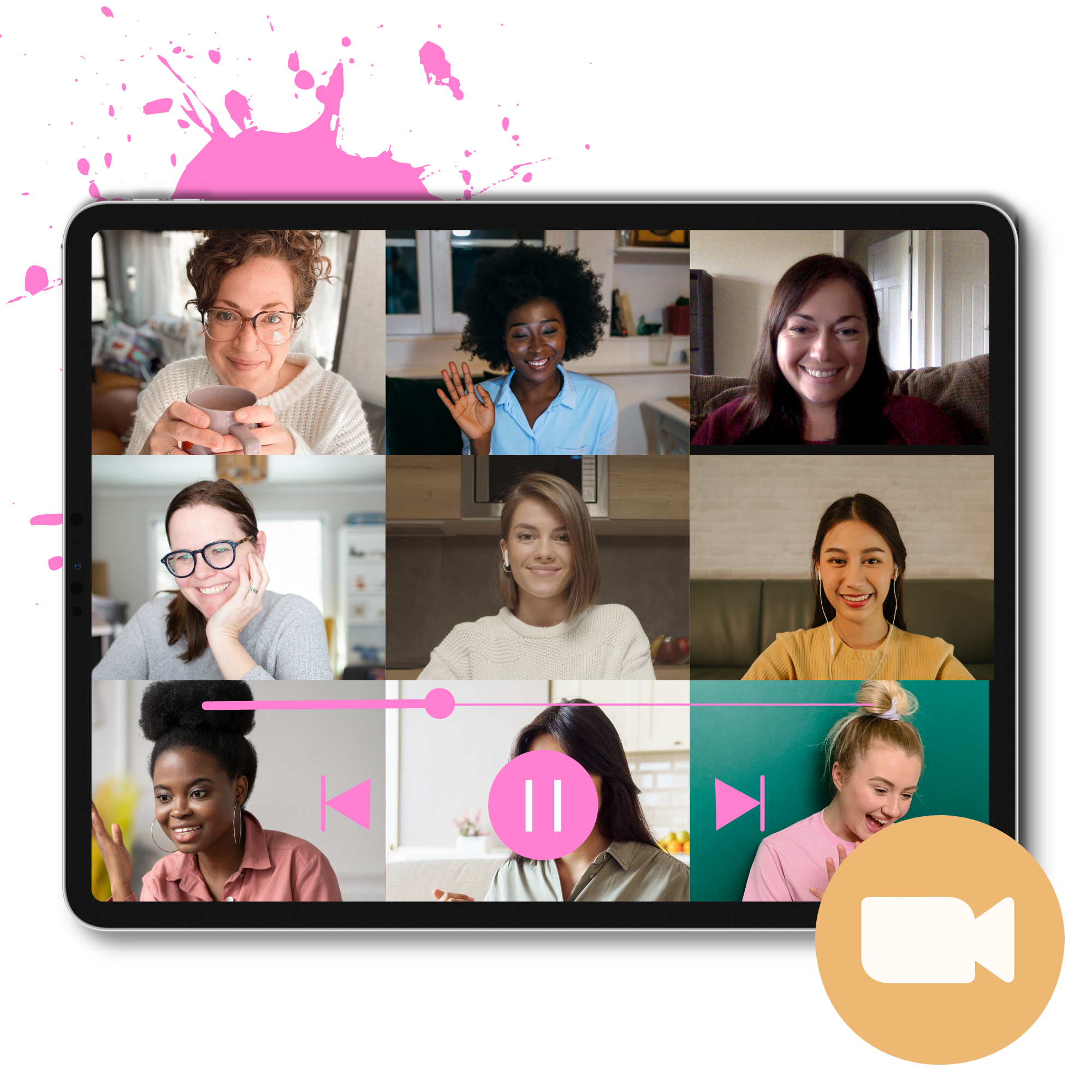 ---
What happens in the monthly co-working sessions?
---
Co-working sessions are meetings where two or more people join together on a video call and silently work on their individual projects.
At the start of the meeting, we'll say hello, mute our mics, and then get to work! If you need to pass a message along to another attendee, no worries - the chat box will remain open!
Even though we're working individually, these meetings do a great job of making you feel a little less alone in your business.
---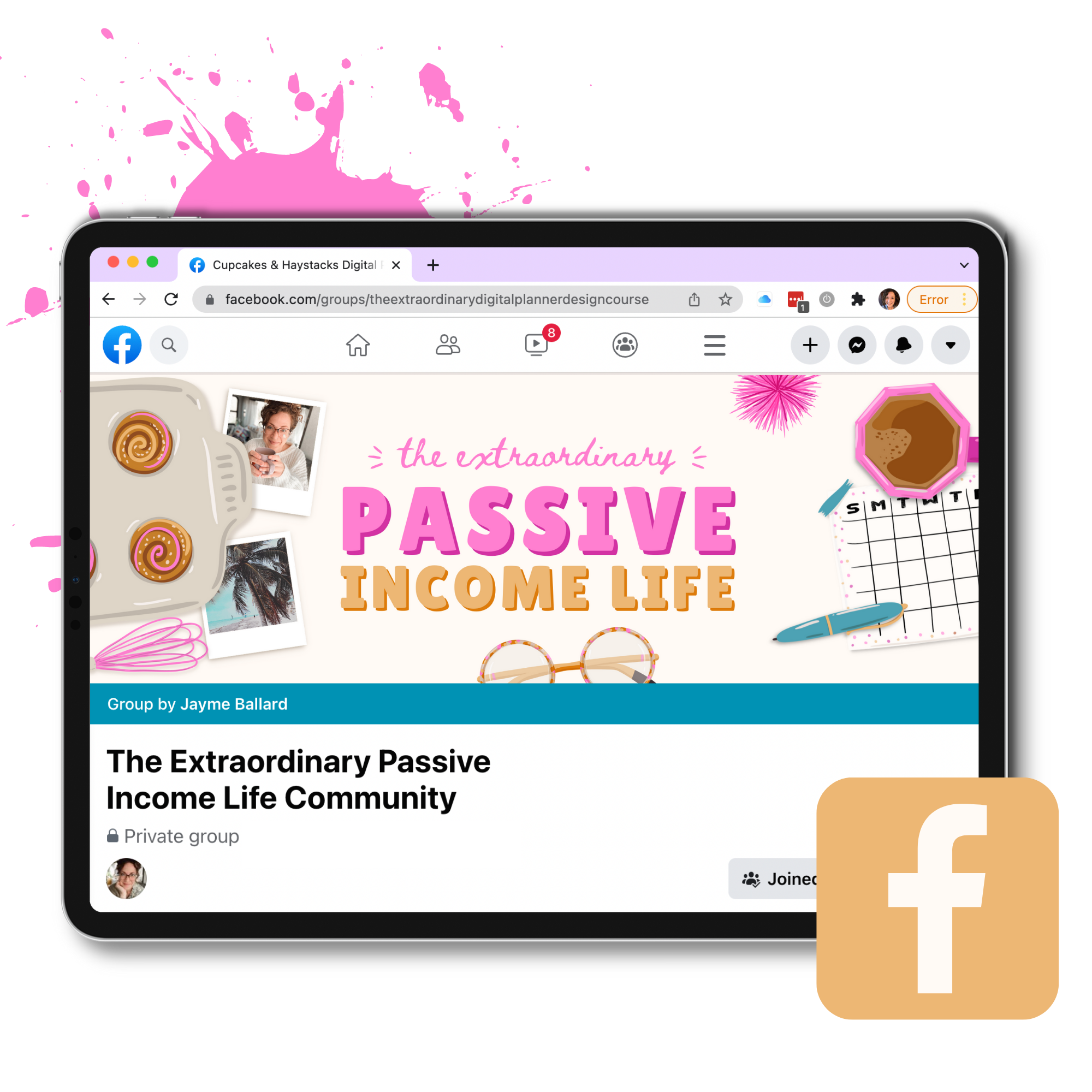 ---
This is why you'll LOVE the Facebook Group!
---
The Facebook group is the perfect place to develop relationships and connect with other like-minded women! The journey is so much sweeter when it's in the company of people who REALLY "get you."
The group is a great place to give and receive encouragement, find accountability, develop mastermind partnerships, celebrate your wins - and MUCH MORE!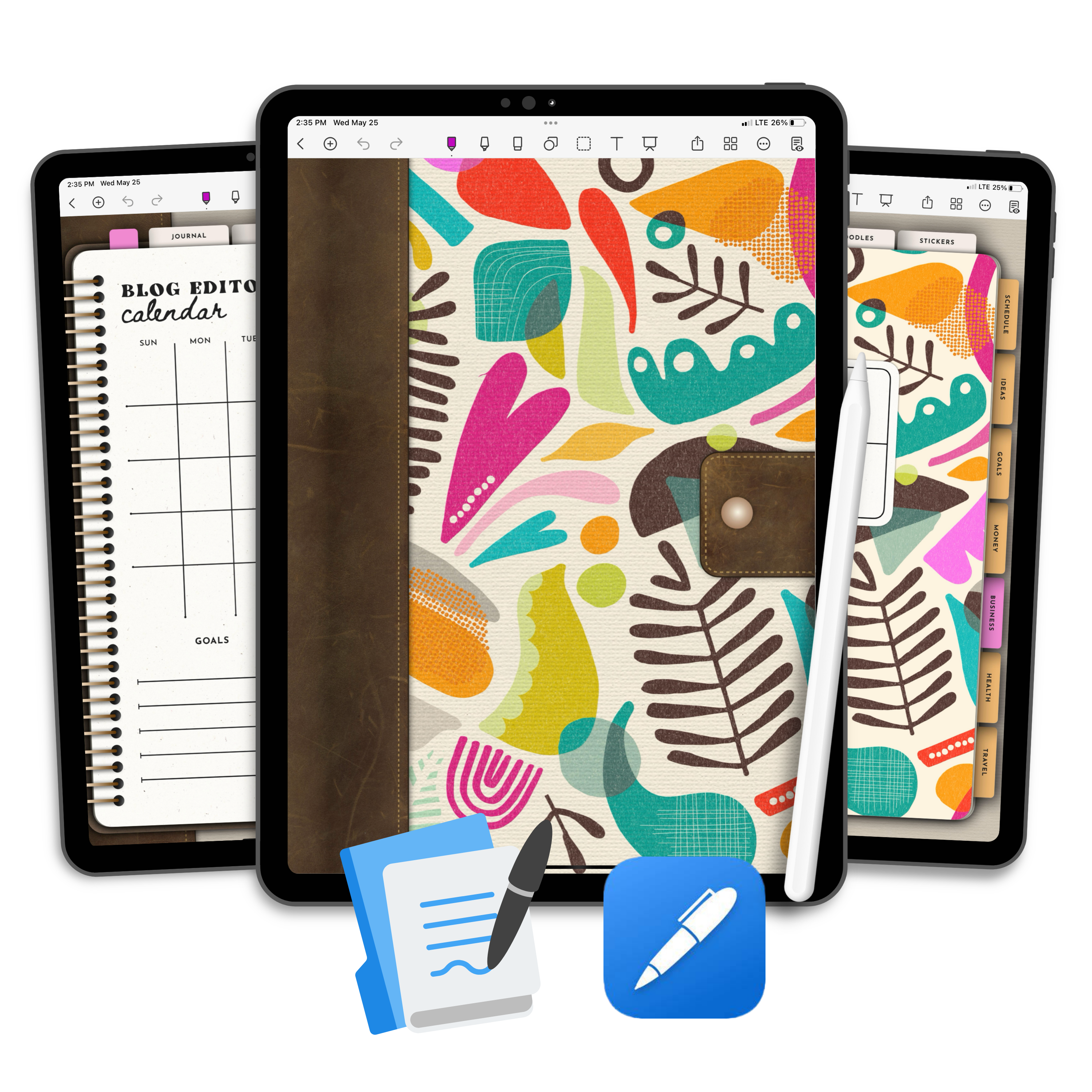 *Please note, this digital planner bundle is for PERSONAL USE only.
---
---
Digital Planner Bundle for Business Owners
---
If you're an online business owner, you're going to LOVE this digital planner bundle!
Inside the planner you'll find pages for:
Scheduling out your day
Tracking your ideas
Creating a budget
Setting goals
Forming a business plan
Tracking your progress
And much more!
This planner is designed for use on your iPad or tablet using a note-taking app like GoodNotes or Noteshelf (app not included).
---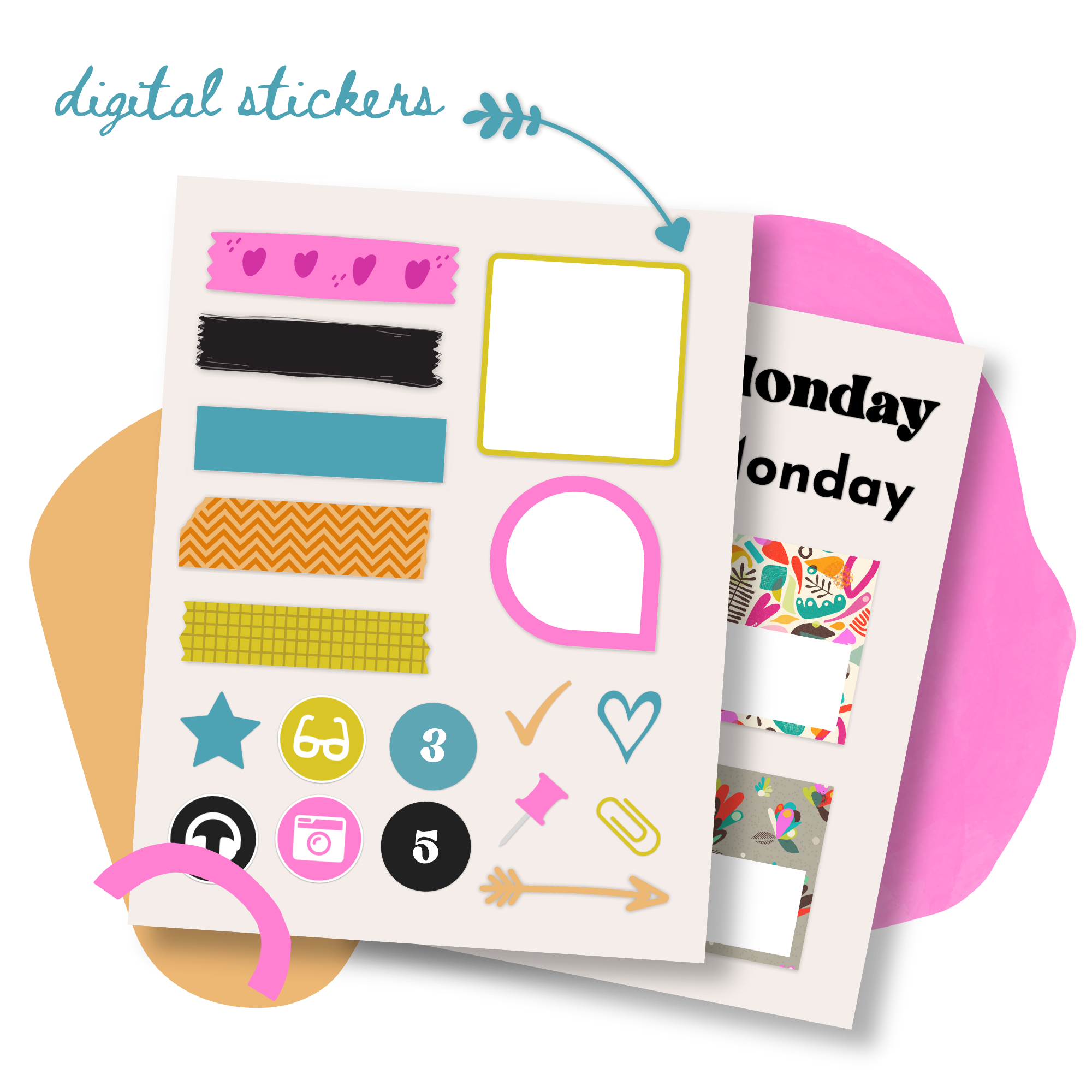 ---
---
This bonus digital planner bundle includes:
An undated digital planner that is designed to use on your iPad or tablet with a note-taking app like GoodNotes or Noteshelf

More than 500 matching digital stickers (words, icons, shapes, sticky notes, washi tape, numbers, flags, and more)

An instruction manual showing you how to download your new planner to your device and use your digital stickers

Access to my exclusive digital planner customer hub
---
---
noun | [fEE-mayl kuh-myOO-nuh-tee]
---
A unified body of interacting women sharing common interests and goals. These women are not in competition with each other.
Instead, they lift each other up, challenge each other, support each other, encourage each other, and celebrate in each others victories. These women are stronger together.
---
---
---
---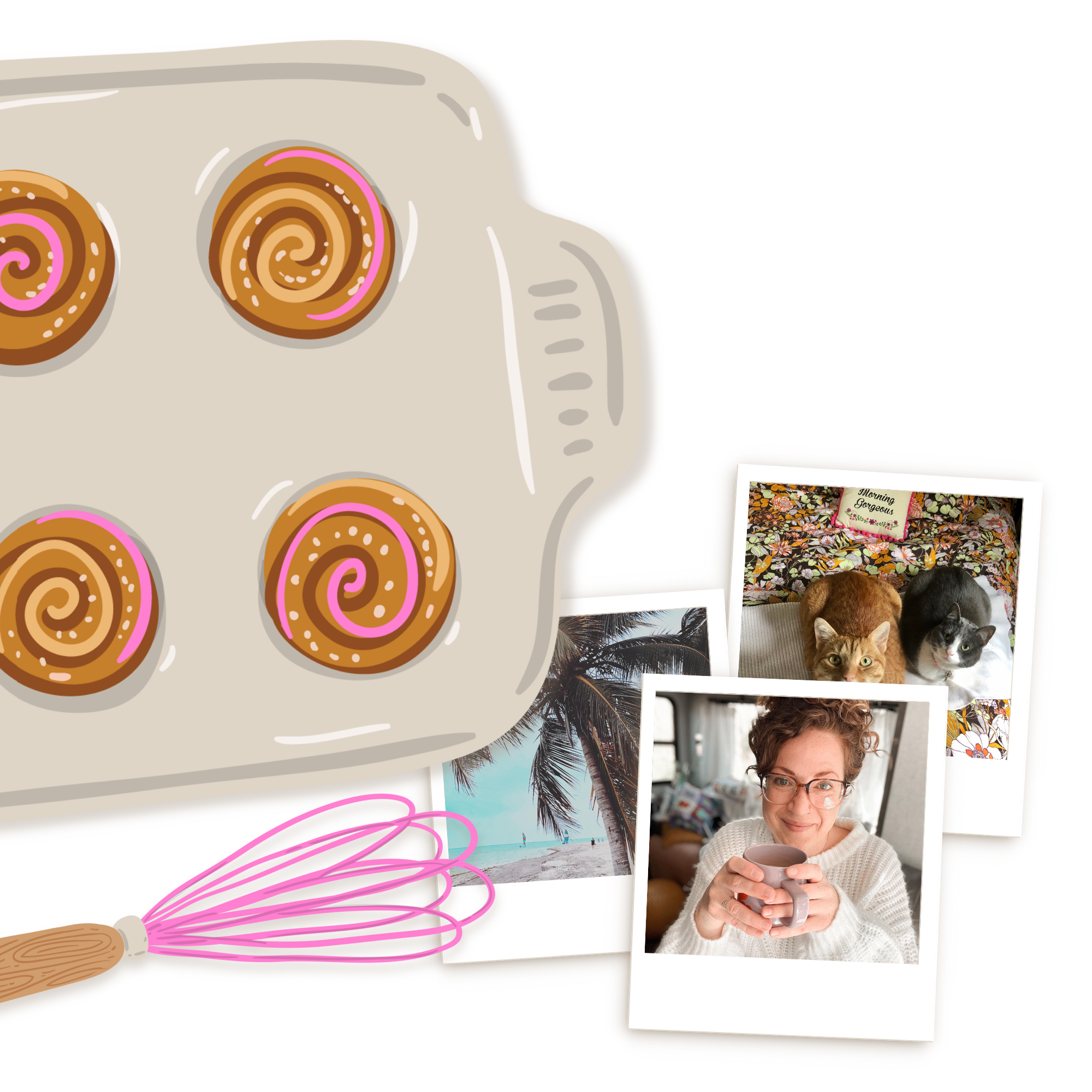 ---
---
Do you find yourself making justifications for why you're not living the life you really want?
I'm learning that your dream life doesn't just happen by accident. If you REALLY want something, you can't just sit back and make excuses for why it won't work.
You make the CHOICE and then reach out and grab it!
In this community, you'll be encouraged to "Eat the damn cupcake!" We won't be discouraged by an involved recipe, and we won't deny ourselves the calories. In fact, we may just add a few extra sprinkles - simply because we can!

---
---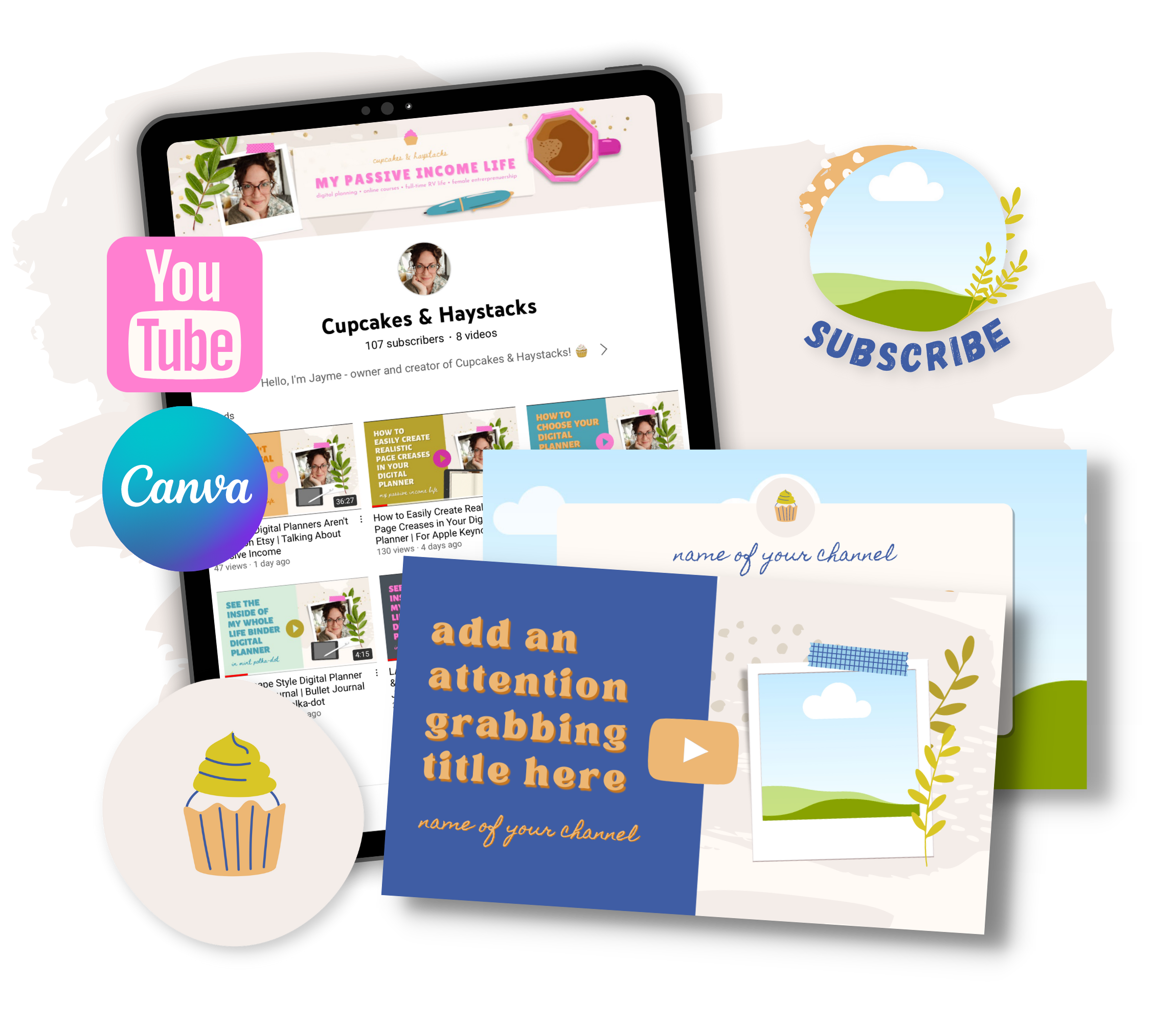 ---
---
YouTube Graphic Template Bundle - Made to Edit in Canva
---
Building a community and following can be a fabulous way to connect with your customers, grow your audience, and introduce your amazing products to the world!
That's why, as a free bonus, I'm including my YouTube Canva templates! Use these beautiful templates to customize your YouTube channel.
In the bundle, you'll find everything you need to quickly and EASILY create a beautifully branded YouTube channel! It's time to introduce your lovely face to the world and I want to help!
---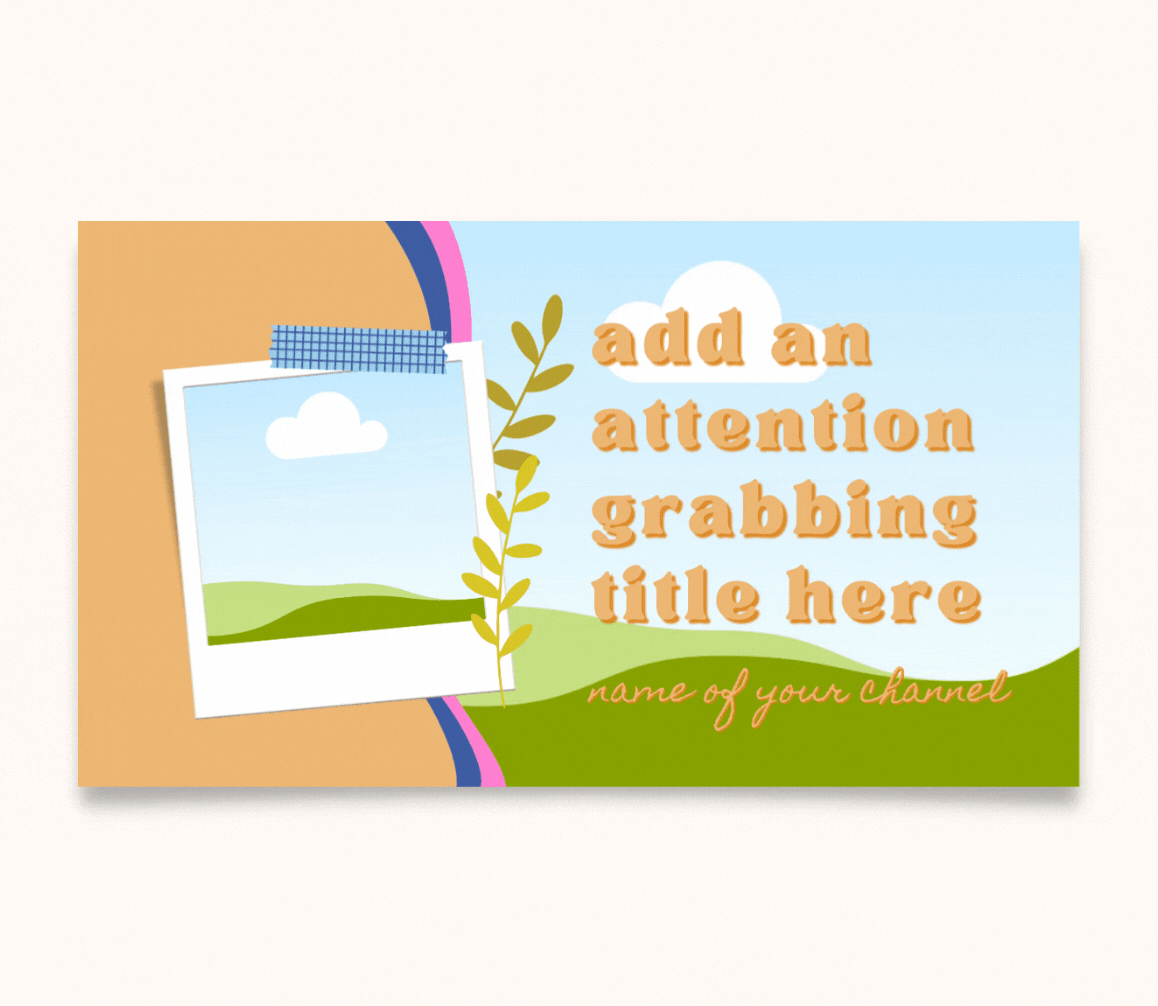 ---
---
These fully customizable Canva templates will help you to get a jump start on launching your YouTube channel:
Logo & Subscribe Images
Video Thumbnails
YouTube Channel Banners
Promotional Templates for Your Instagram Feed
---
---
---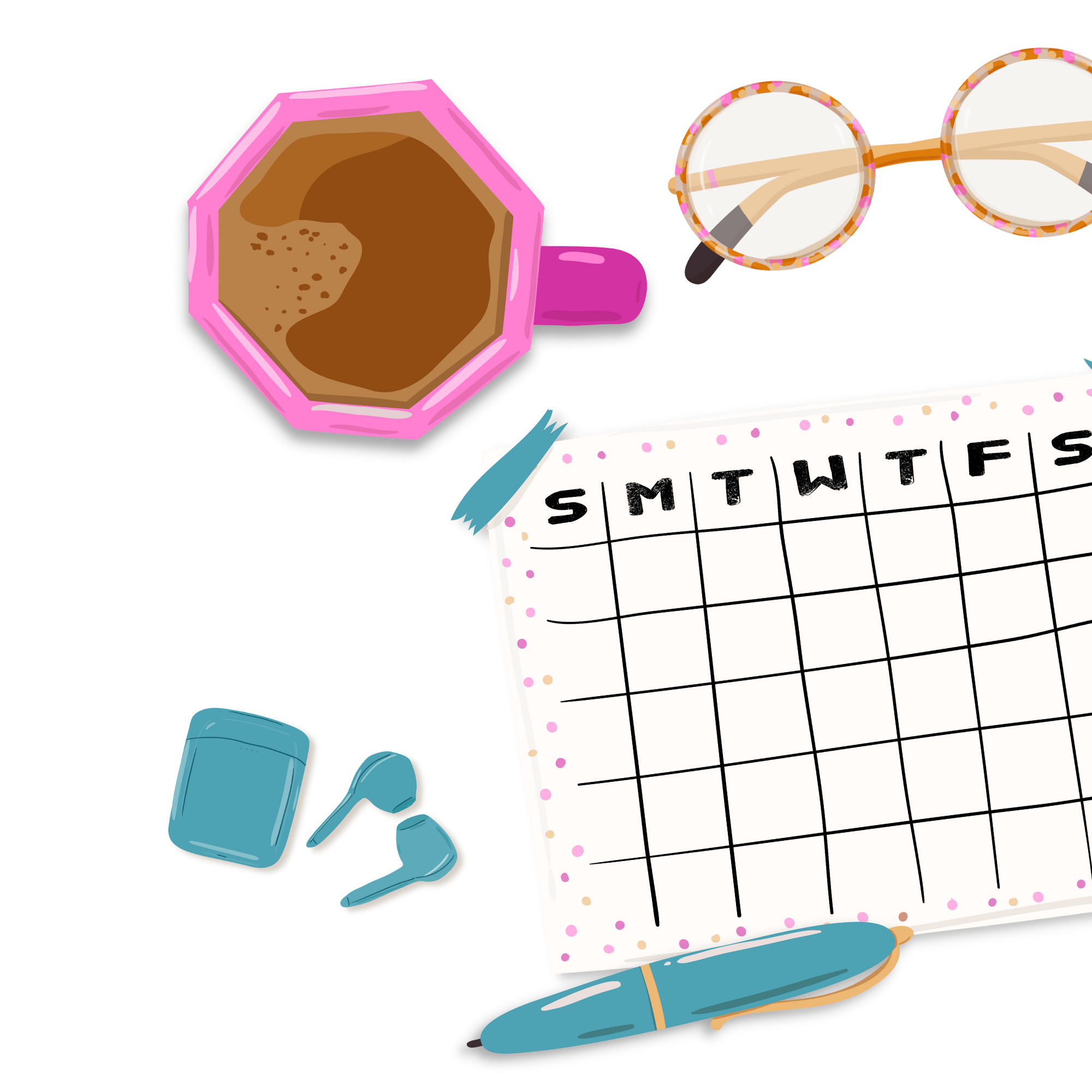 ---
Who exactly is this online community for?
---
If you are a female entrepreneur working to build an online passive income business (or even if you're just aspiring to), then you'll feel right at home here!
Personally, I'm a digital planner designer and course creator, but there are sooo many other ways to generate passive income out there. You may be a digital artist, an online coach, affiliate marketer, influencer, YouTuber - our ways of making money may be different but we share a common goal!
We are ALL striving for a fulfilling life lived on our own terms.
---
---
---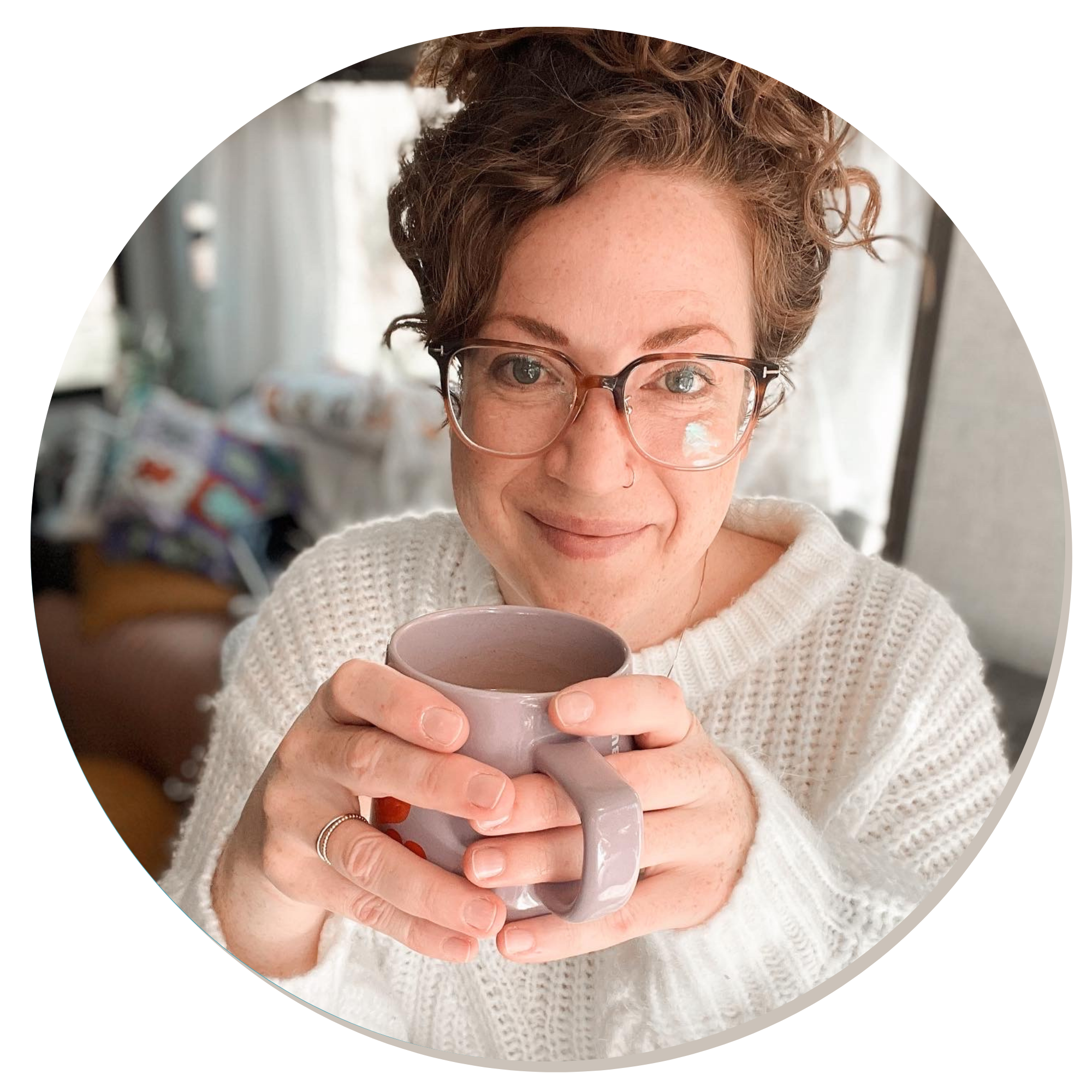 ---
"The relationships I've developed with other female business owners have been EVERYTHING in my professional and personal growth. In these relationships I've safely vented and shared my insecurities, I've been challenged and pushed to grow, and I've found comfort in knowing there are other women who truly understand my desires and experiences."
---
JAYME BALLARD | Cupcakes & Haystacks
---
---
---
---
Watch the video below to get an inside tour!
---
---
From the community hub you'll be able to join the monthly calls, jump into the Facebook group, download your freebies, and more!
---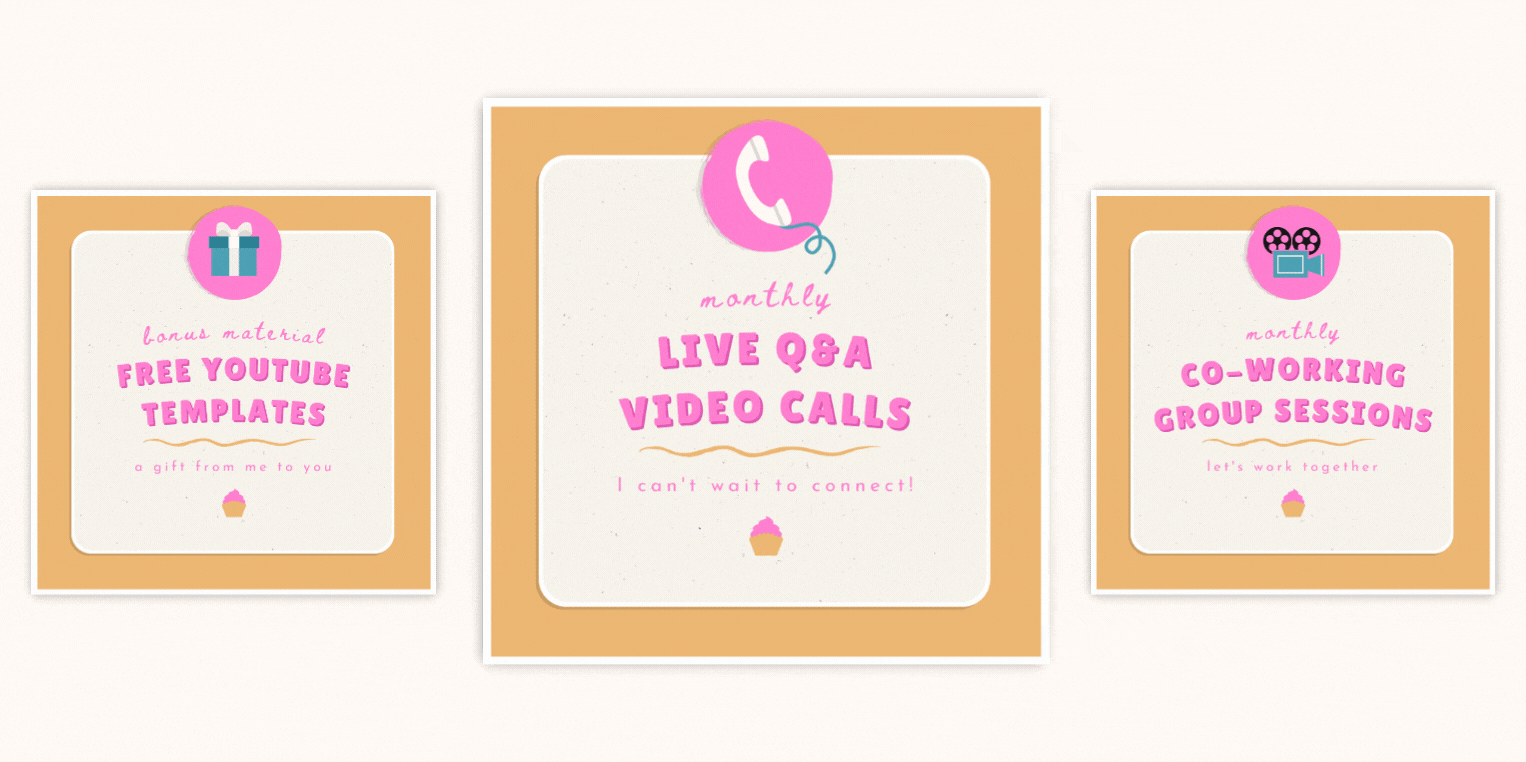 ---
---
---
---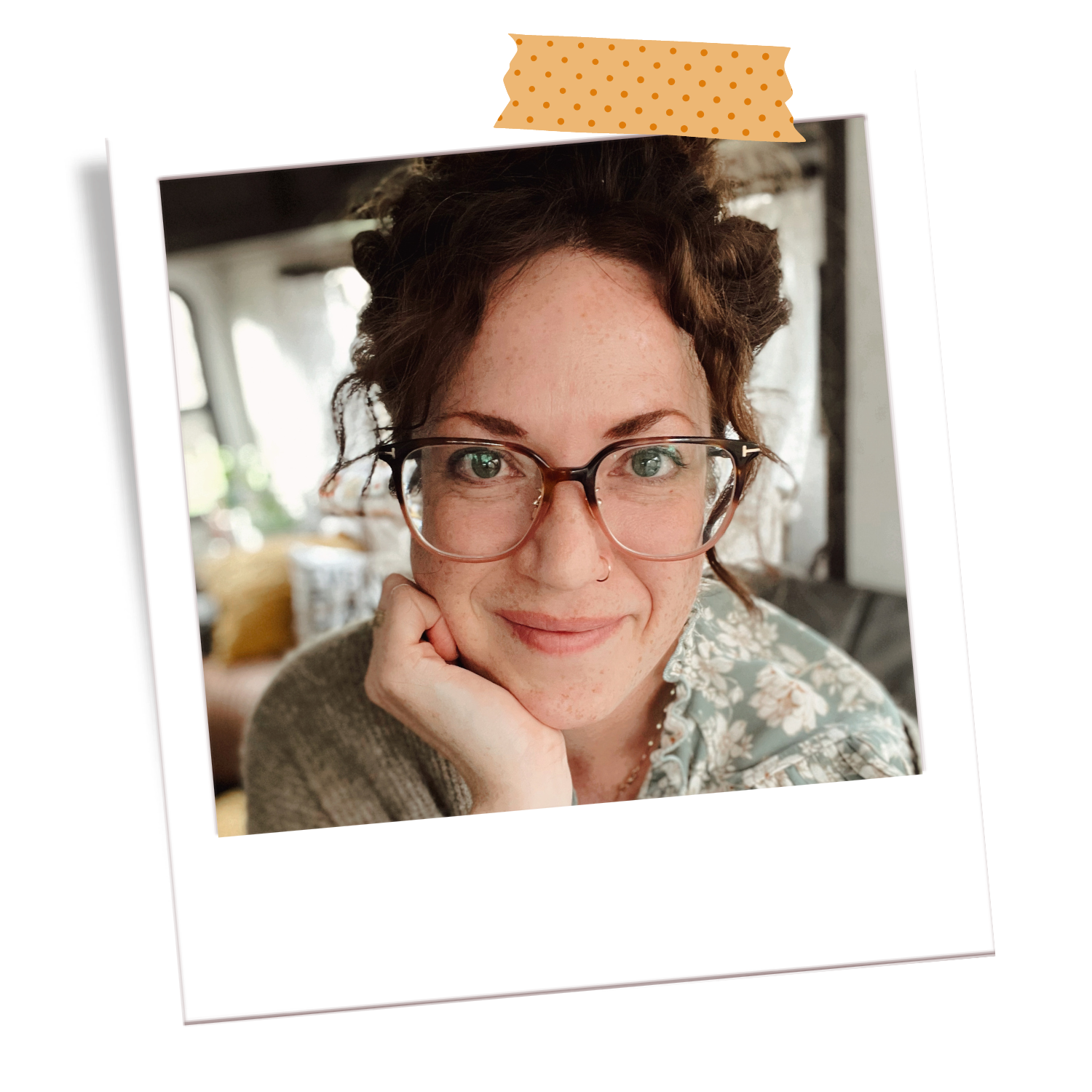 ---
---
I'm the owner and creator of Cupcakes & Haystacks!
---
In 2018, while studying for my BFA in graphic design, I started my Etsy shop selling faith-based digital planners and prayer journals. Back then I saw it as a great way to practice my design skills and hopefully make a little extra money but it has become so much more!
Starting my passive income planner business has given me the freedom to build a life I love on my own terms! These days, that means working from home and living as a full-time RVer!

I love helping other women find the same freedom and hope this community will encourage you to do just that!
---

---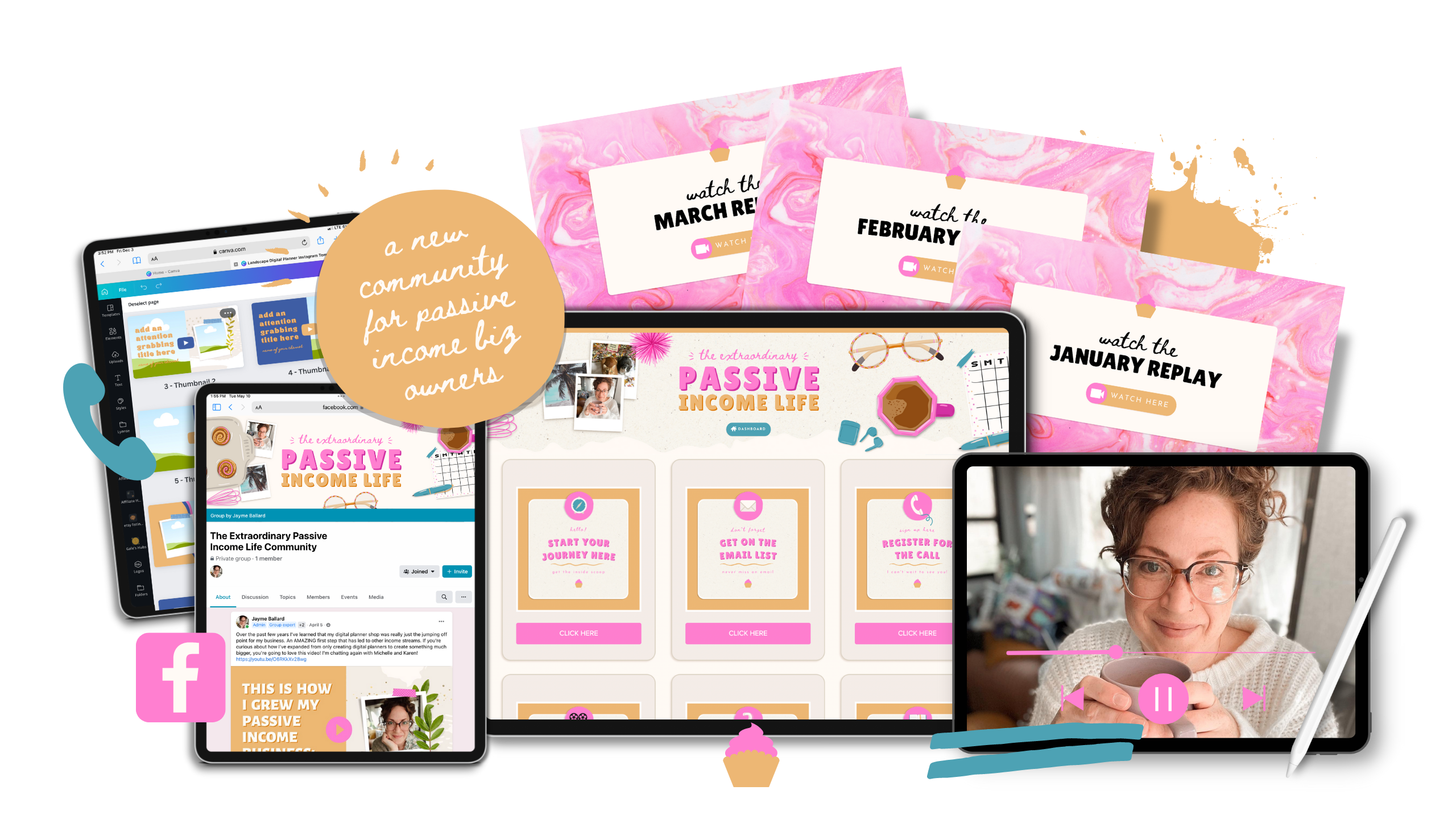 ---
When you join the community you'll get...
---
Full access to the community hub
Monthly live group Q&A video sessions (what we chat about is up to YOU)
Monthly live group co-working video sessions
Access to all Q&A call replays
Fun bonuses like YouTube templates and a personal use digital planner
Exclusive access to a private Facebook community
---
---
---
---
---
---
---
Since you gain instant access to the community hub and it's contents upon purchase, I do not offer refunds. Please read through the whole sales page carefully (including the FAQs below) before choosing to purchase and, of course, if you have ANY questions, please email me by clicking on the chat button in the bottom right hand corner!
---
---
---
---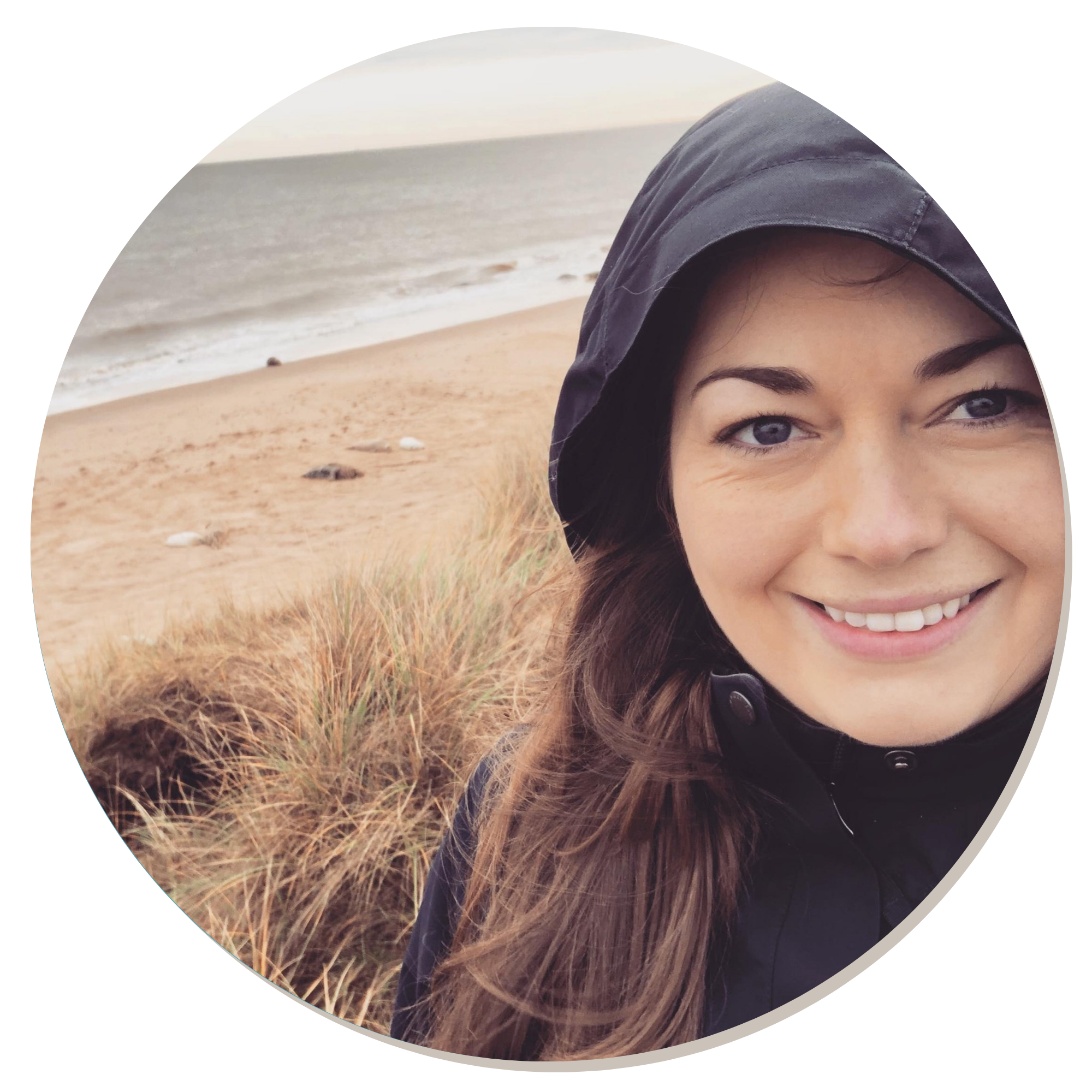 ---
"As a solo digital nomad, having a space to hang out with other amazing women running their own businesses is key. Not only have these connections helped me to grow in my business but, honestly, it's kept me sane!"
---
MICHELLE SIMPKIN | Wild & Solo
---
---
---
You don't have to do this alone! Join an exclusive online community of female entrepreneurs...
---
frequently asked questions
---
---
---
---
---
---
What are you waiting for?
---
Join us in The Extraordinary Passive Income Life Community today!
---
---