---
---
---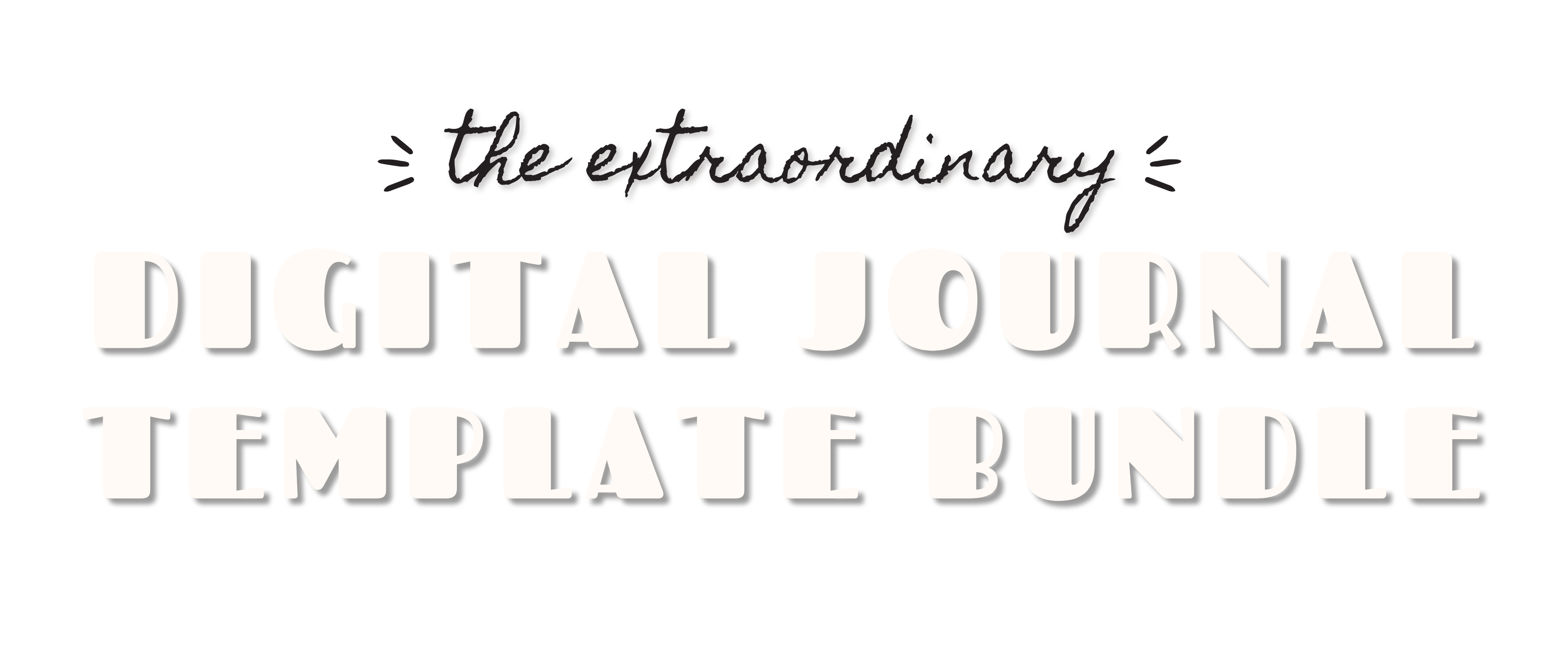 ---
---
---
---
---
Want to add something new and fresh to your digital planner shop?
---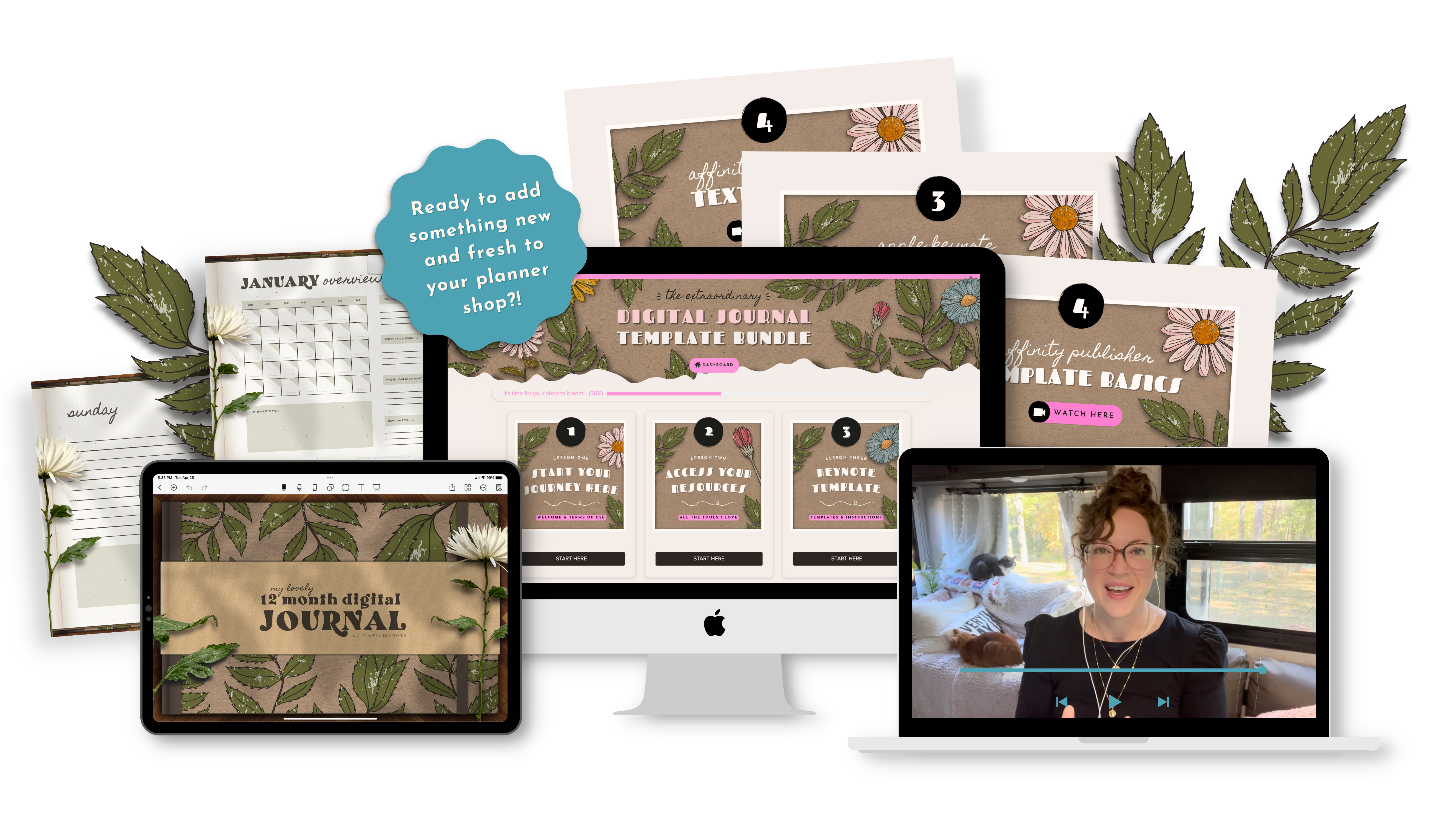 ---
---
Grow your shop the easy way...
---
Create beautiful, realistic, landscape-style digital journals with this easy to use template!
Made for Apple Keynote (the desktop/laptop version for MAC) or Affinity Publisher Version 2 (for MAC and PC).
---

---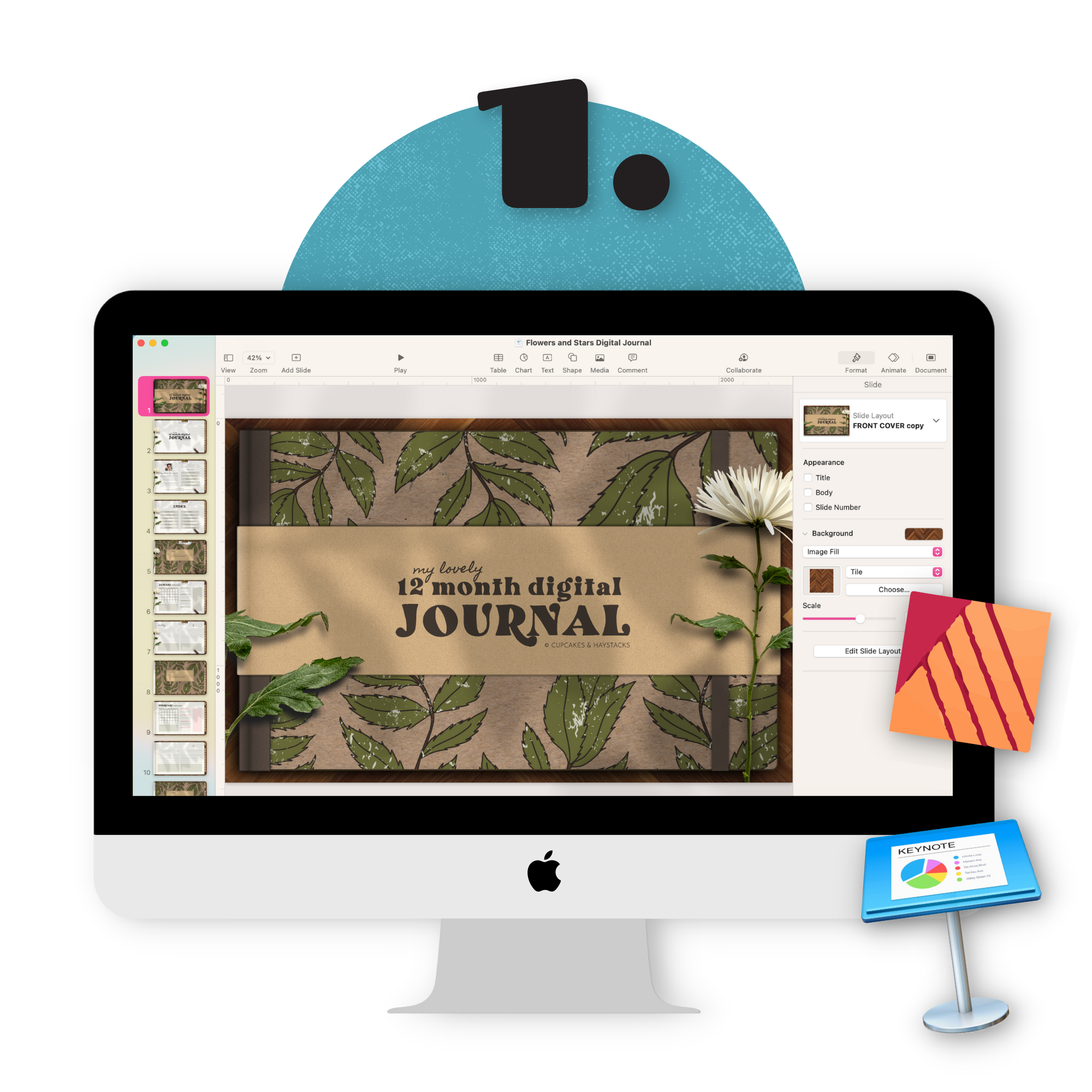 ---
---
digital journal templates
---
Whether you're a MAC or PC user, I've got you covered!
Inside the template bundle, you'll find two digital journal templates - one for Apple Keynote and one for Affinity Publisher Version 2.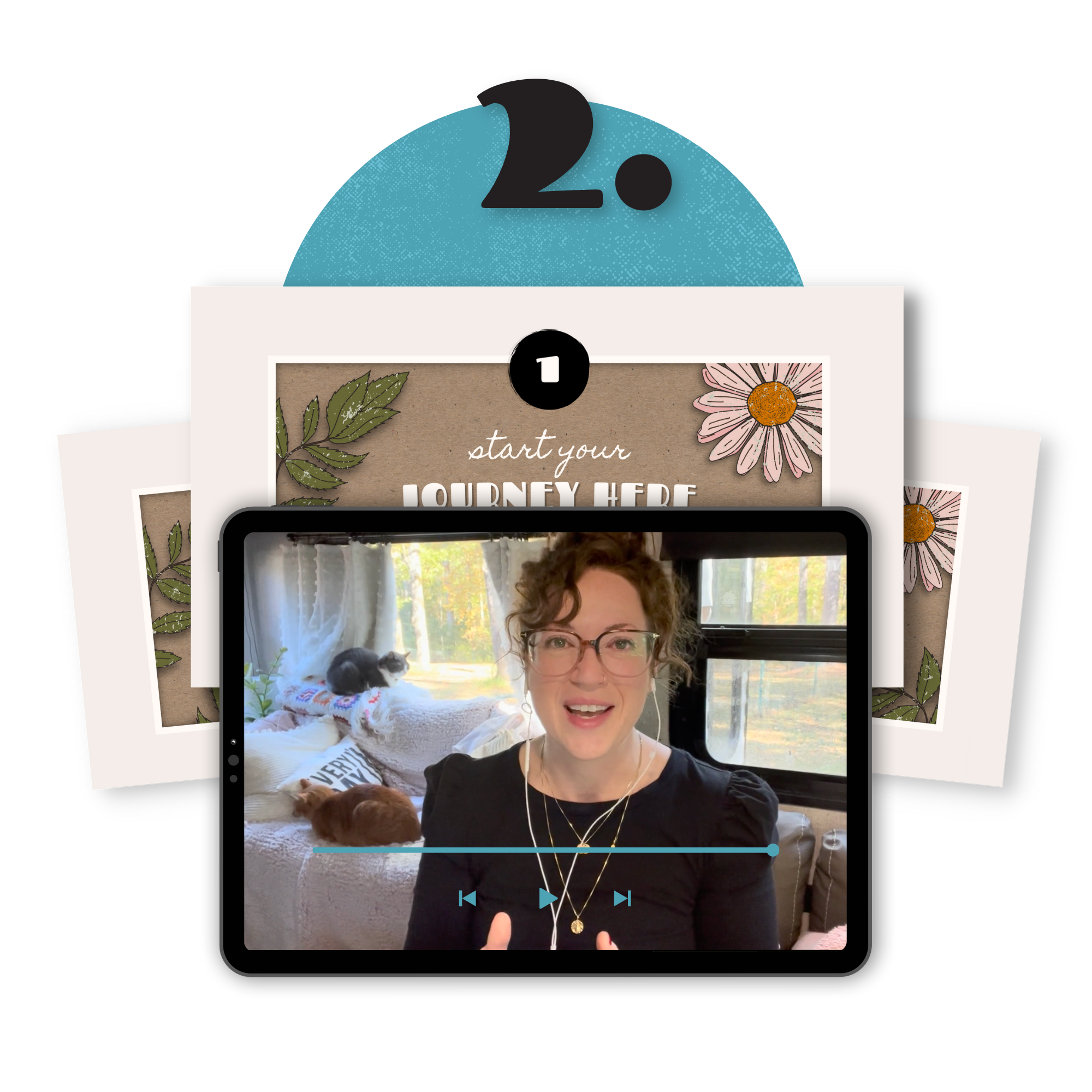 ---
---
step-by-step video instructions
---
You'll get detailed instructional videos (for both Apple Keynote & Affinity Publisher) teaching you how to customize each part of your digital journal templates!
I've even snuck in a few super secret shortcuts - shhhh!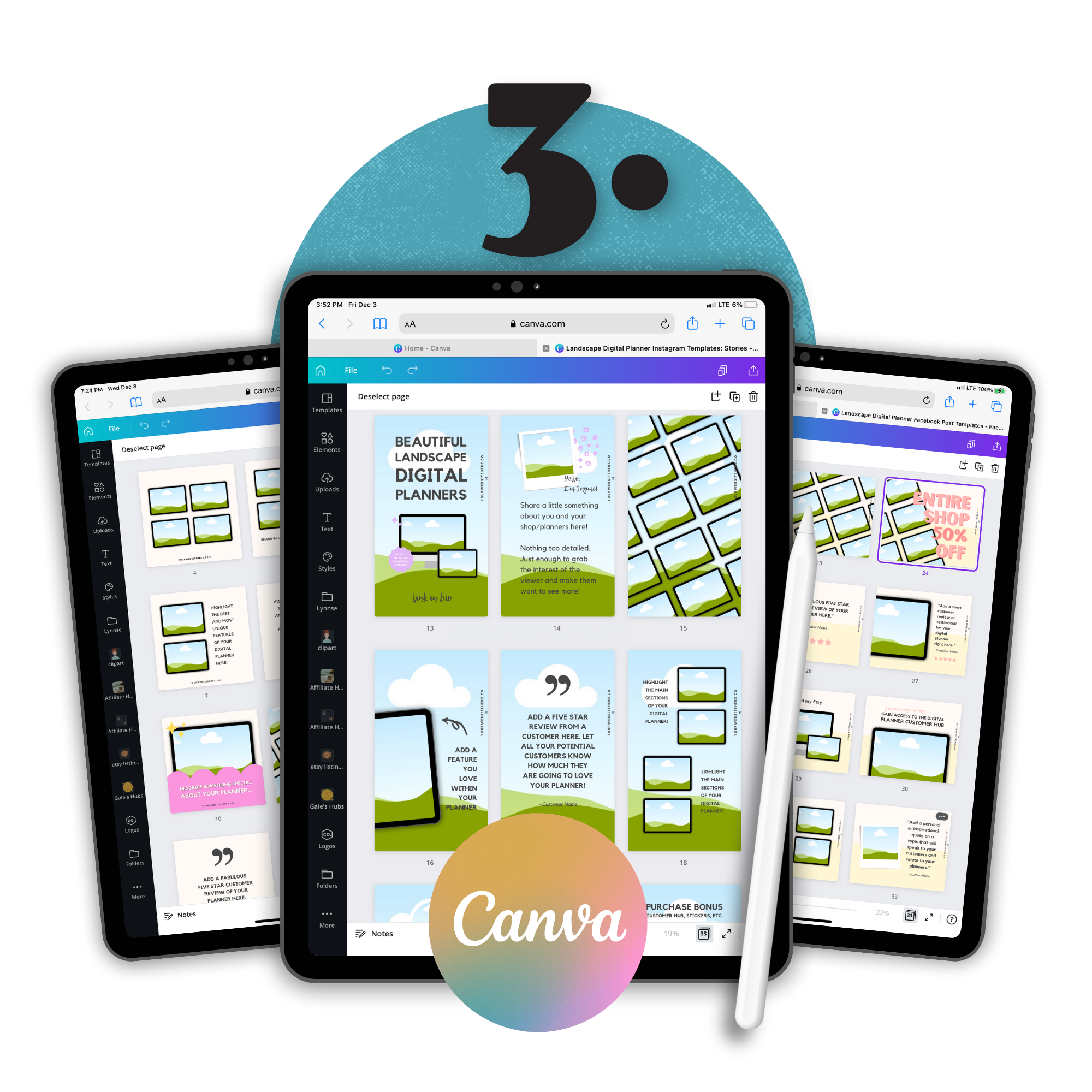 ---
---
---
Inside this bundle, you'll find a number of Etsy listing images and social media marketing templates!
Customize these templates in Canva and use them to promote your beautiful new journals!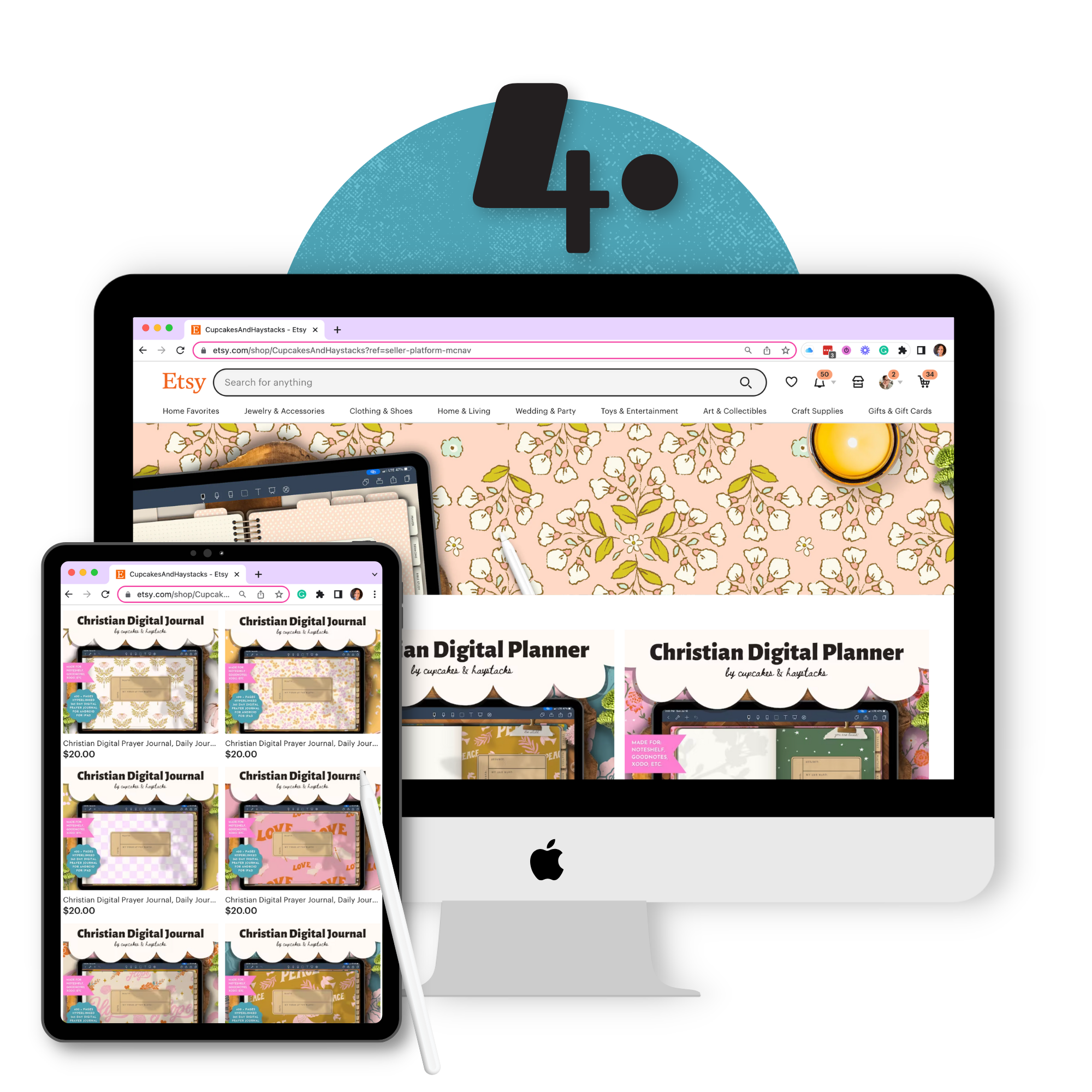 ---
---
Extended commercial license
---
An extended commercial license is included with your purchase!
That means that you can create and sell an UNLIMITED number of finished digital journals using your templates!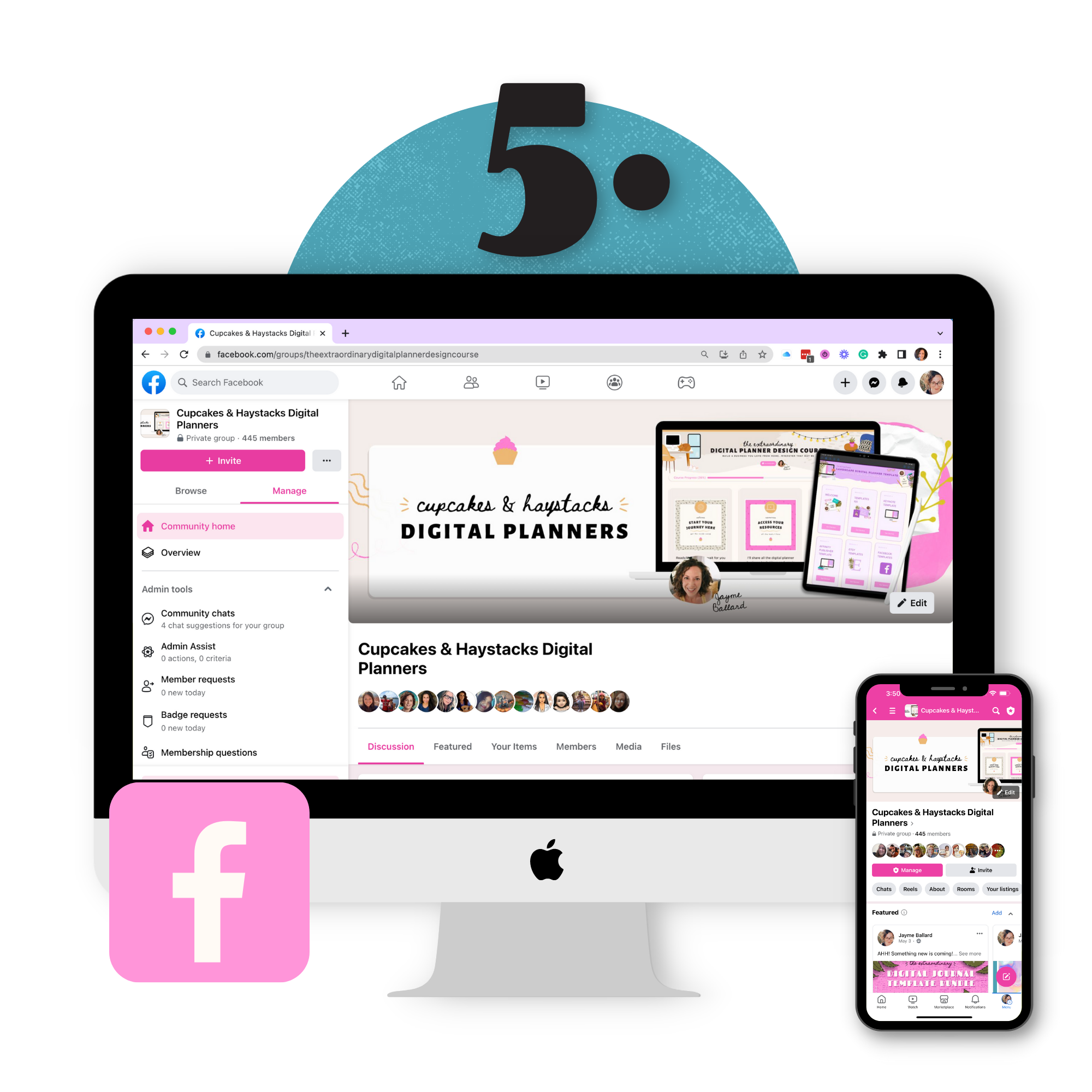 ---
---
---
Need a little help with troubleshooting your design? OR - maybe you just want to connect with other creators!
You'll get exclusive access to my private Facebook group!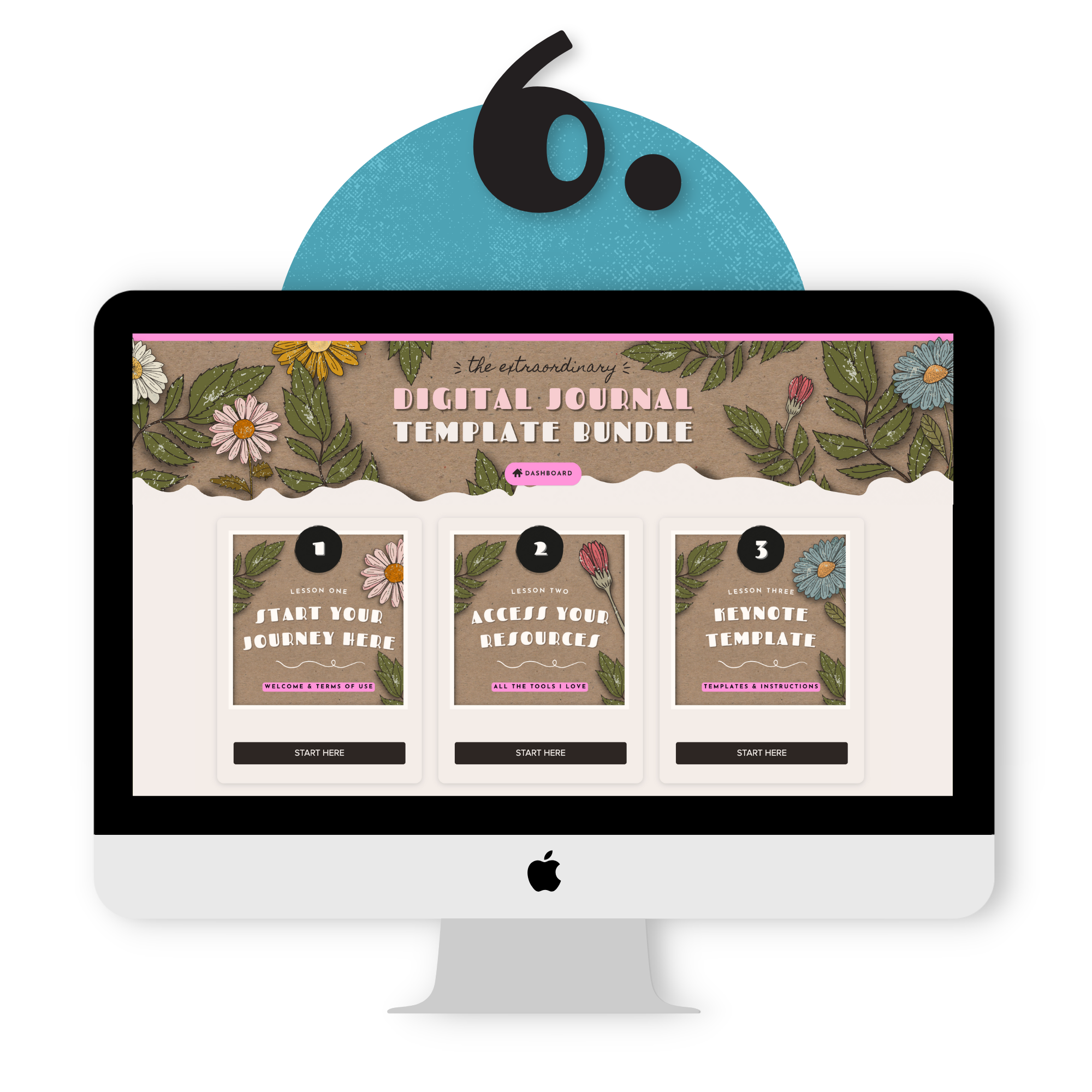 ---
---
lifetime access to all content
---
Feel free to move through the course at your own pace and revisit the content at any time!
You'll receive lifetime access to the student hub, templates, video tutorials, bonuses, PLUS any future updates!
---
---
---
---
"If I had to rate Jayme's courses and templates, I'd give each and every one of them 6 stars out of 5. And I am not even talking about her digital planners and notebooks.

She makes everything accessible and easy to follow. She thinks about every detail, whether they are technical or design-related, so we can create unique products too. She crafts beautiful little gems, with incredibly detailed design."
---
---
---
---
take a look at the unique pages you will find in the template bundle
---
---
---
---
---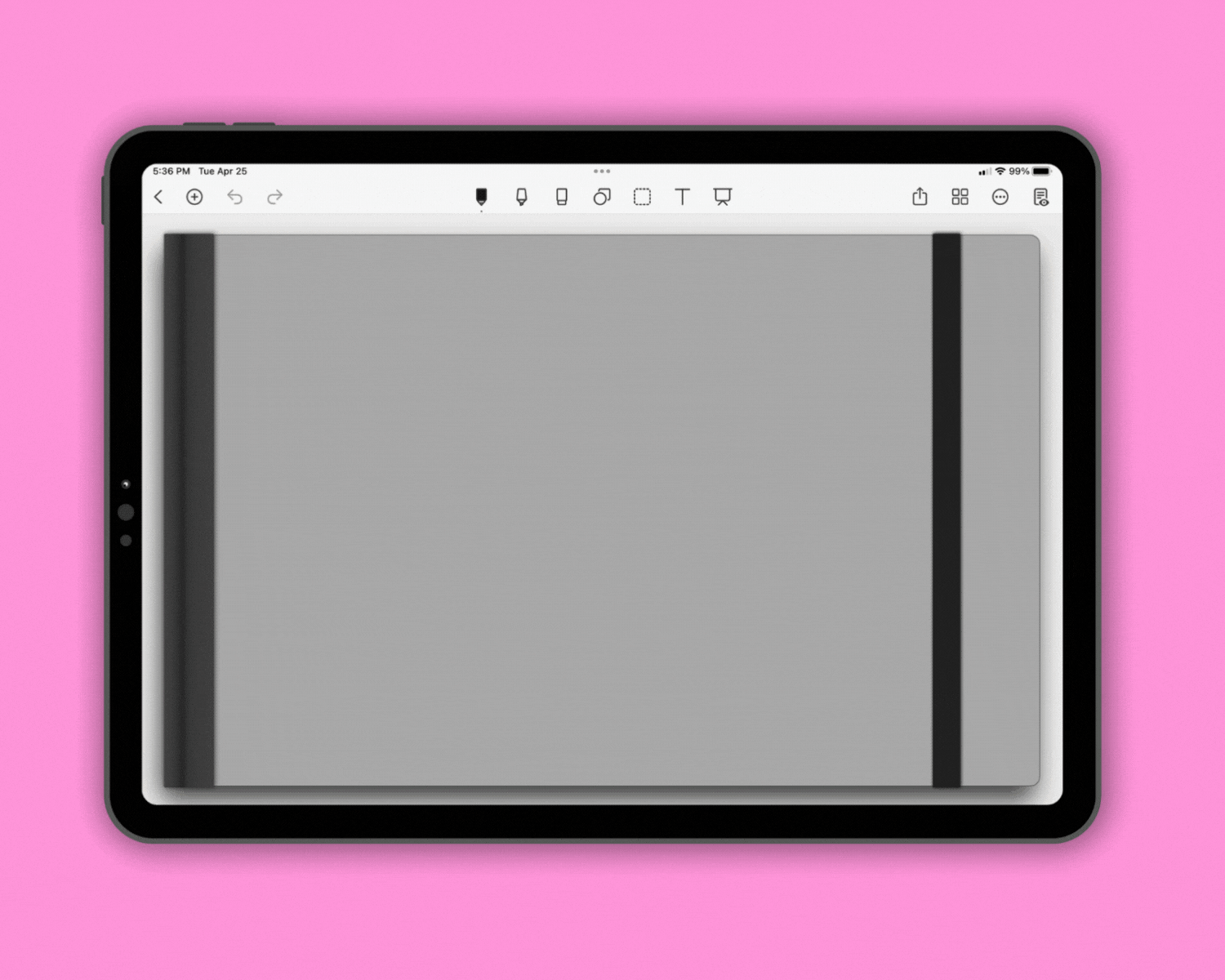 The template begins with an eye-catching front cover!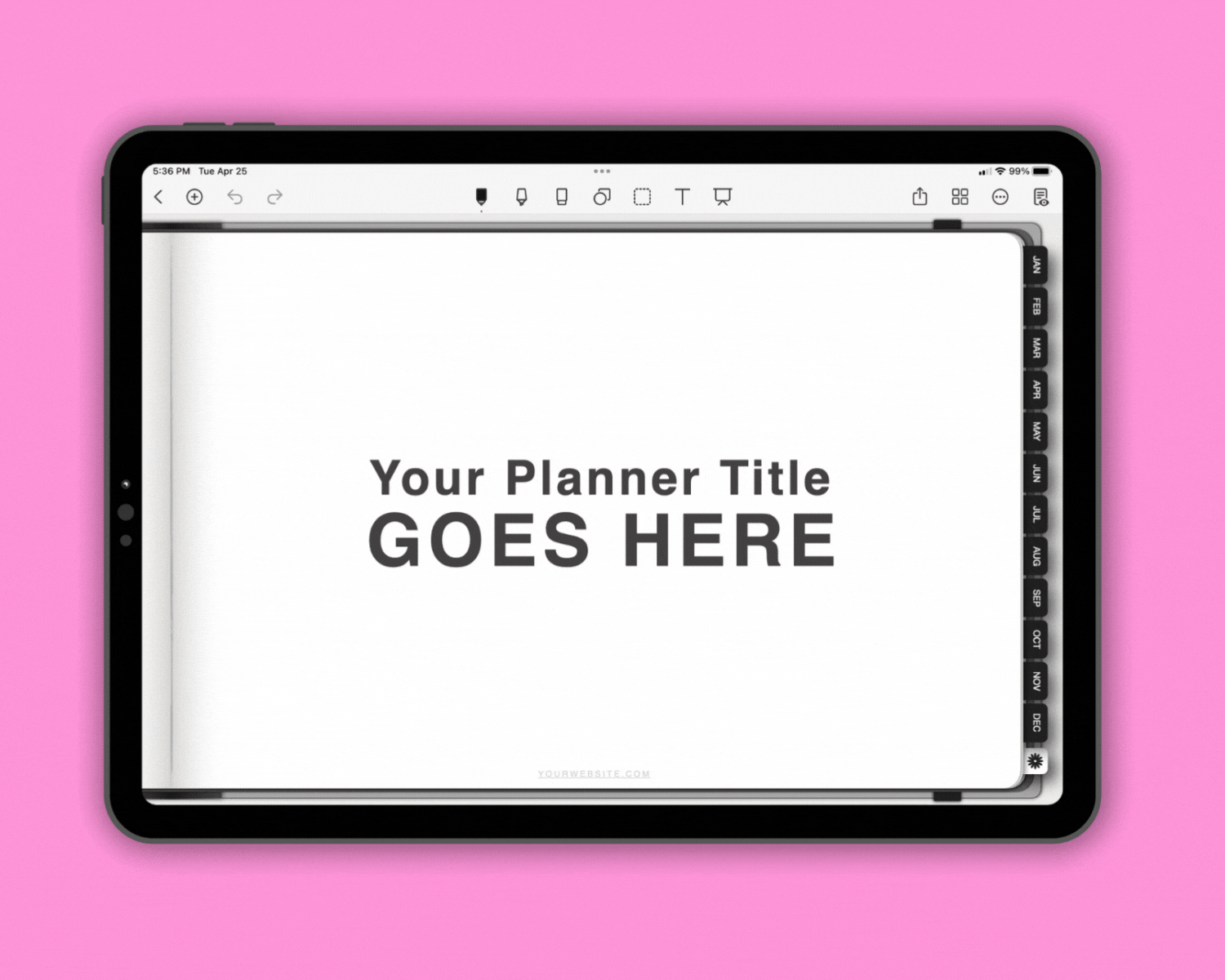 The second page is a title page where you can introduce your journal.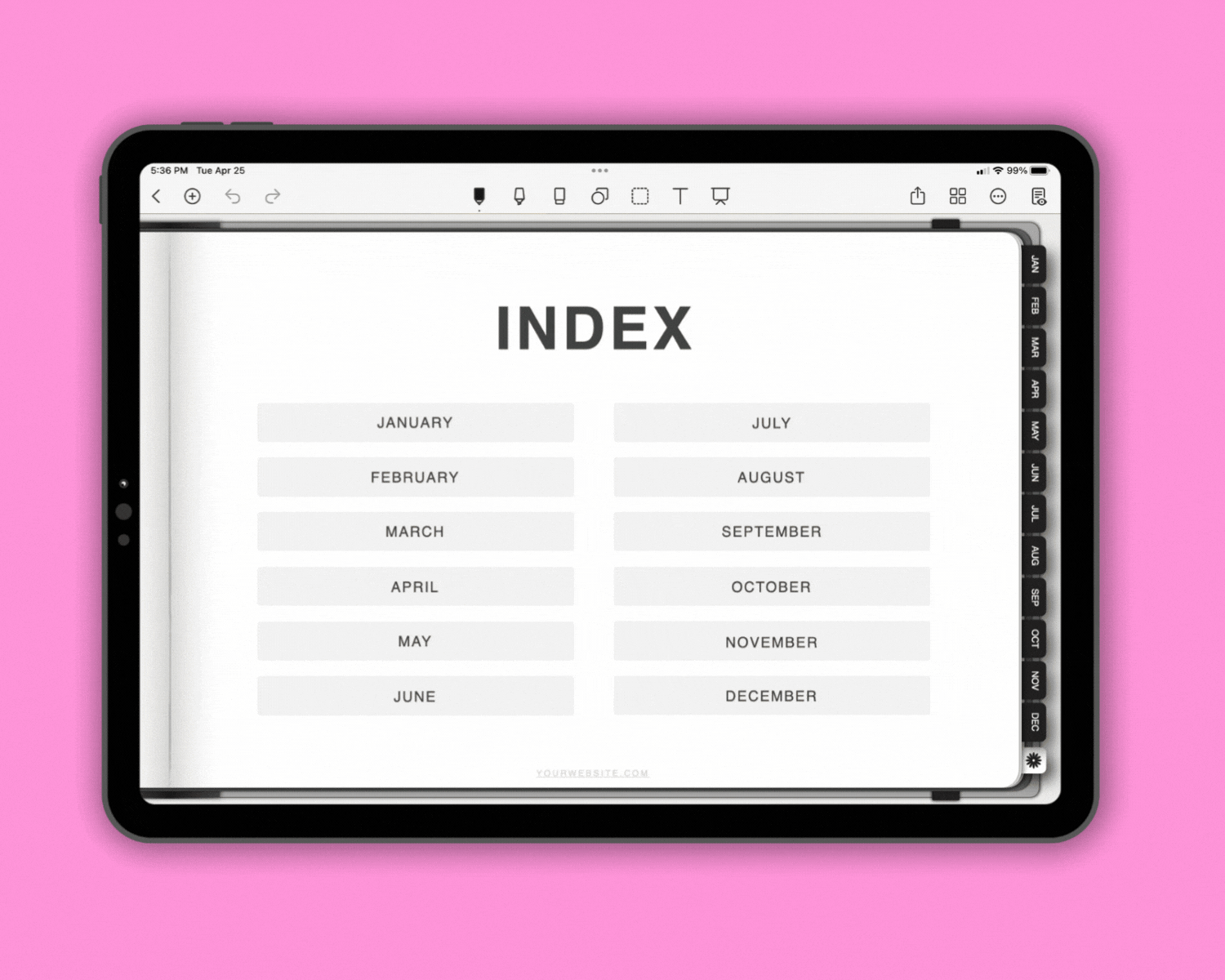 The index page will make it easy for your customers to find exactly what they need.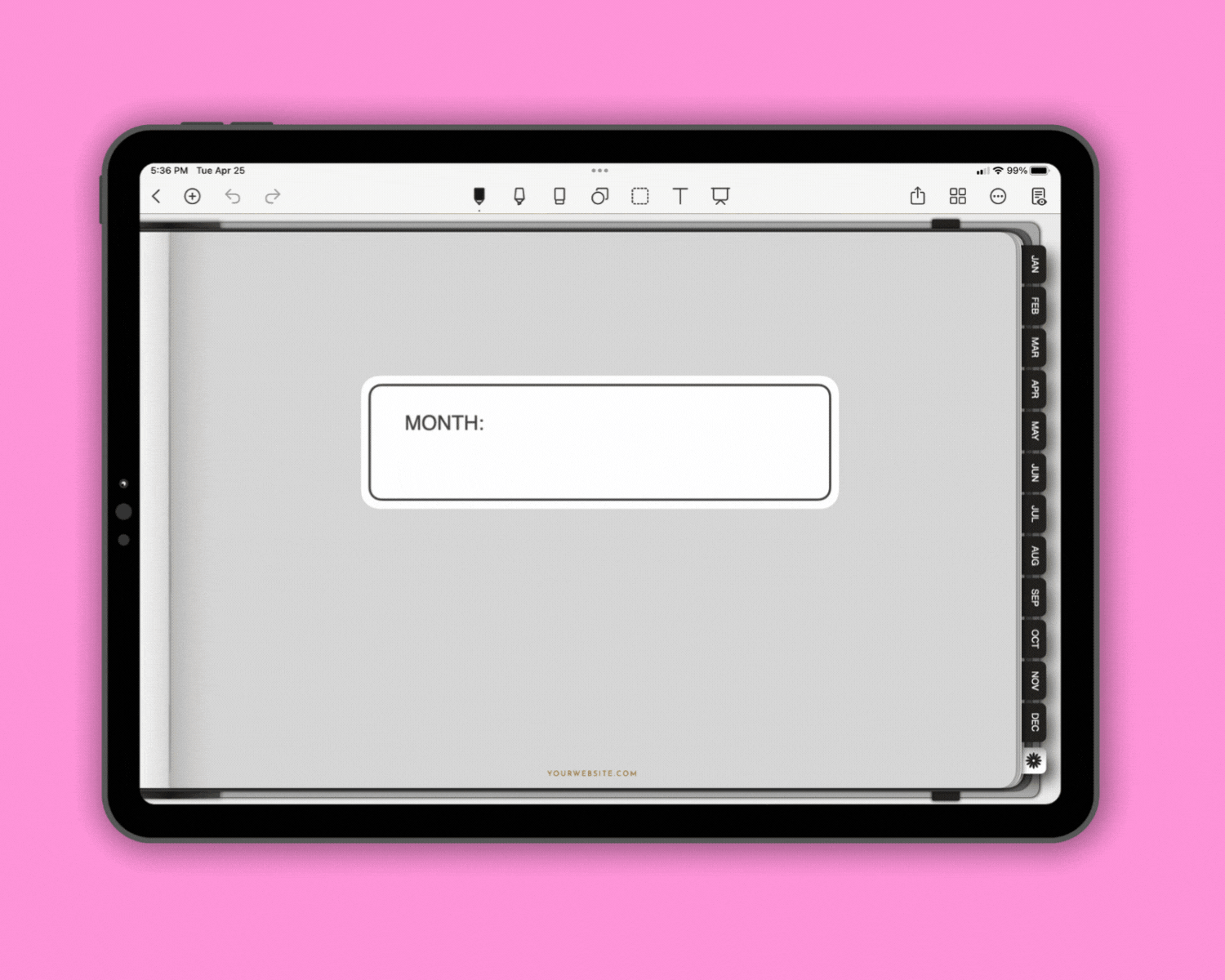 The template includes 12 monthly dividers with customizable labels.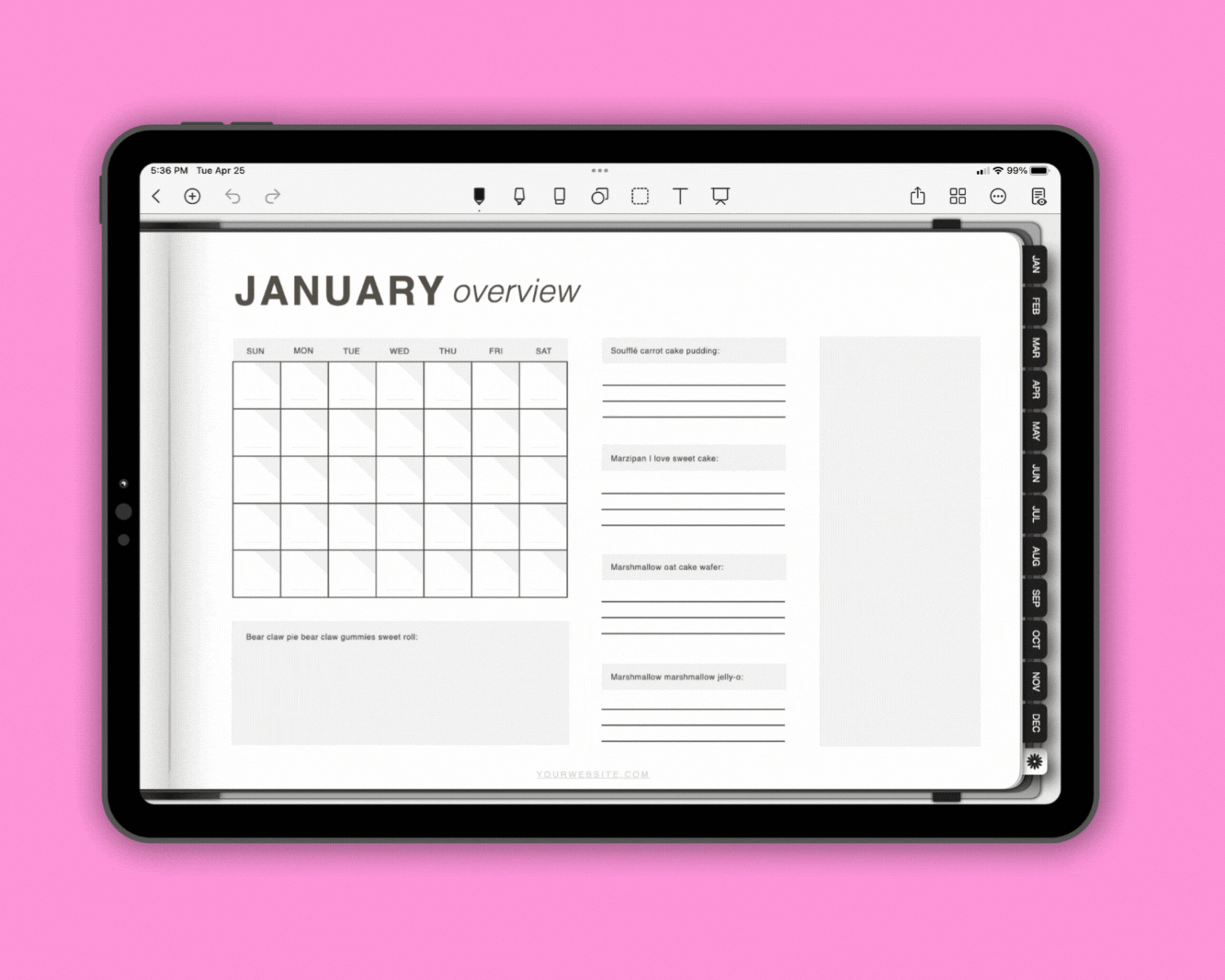 The template includes 12 month at a glance pages with thoughtful prompts.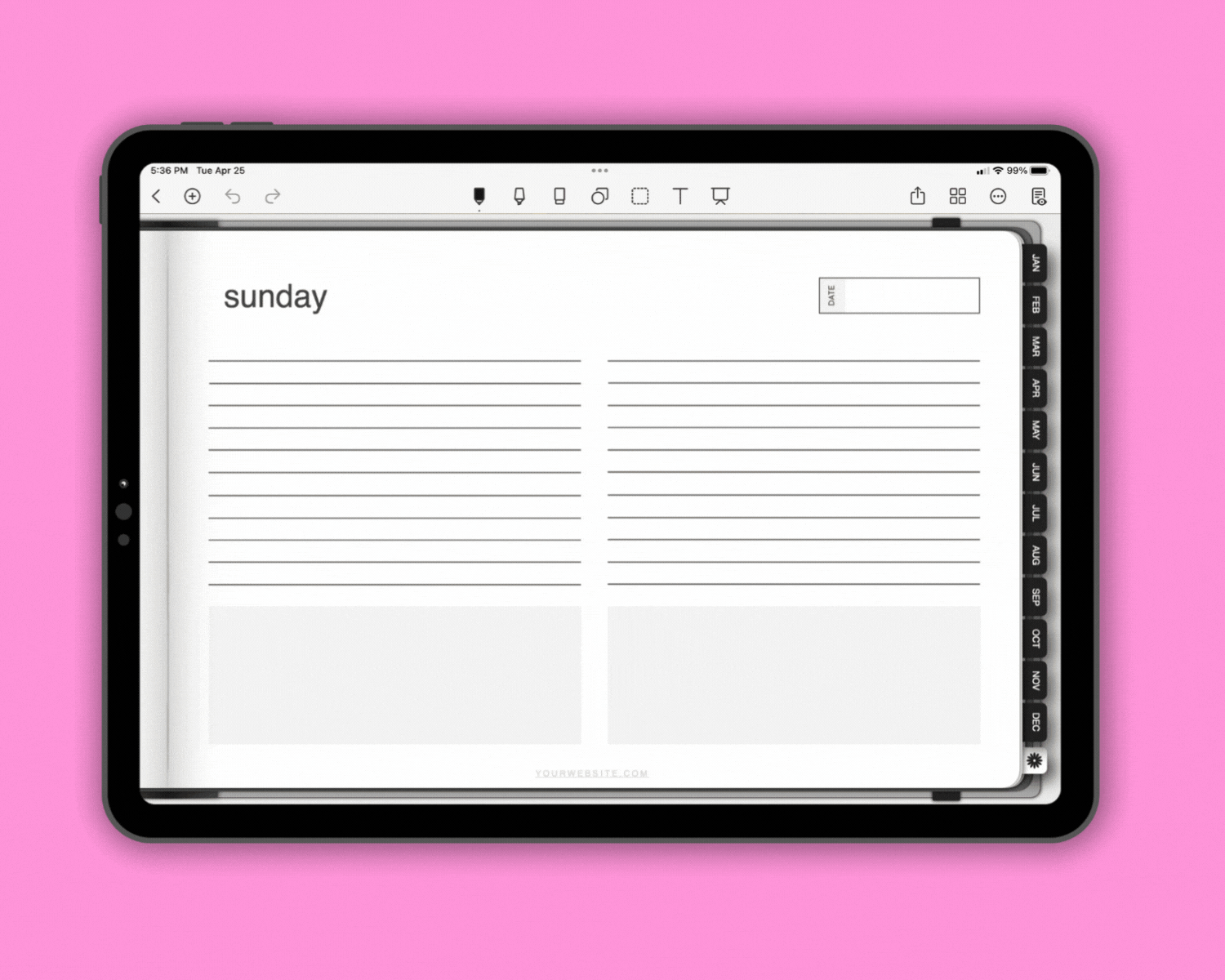 The template includes 365+ daily journal entry pages - all hyperlinked, of course!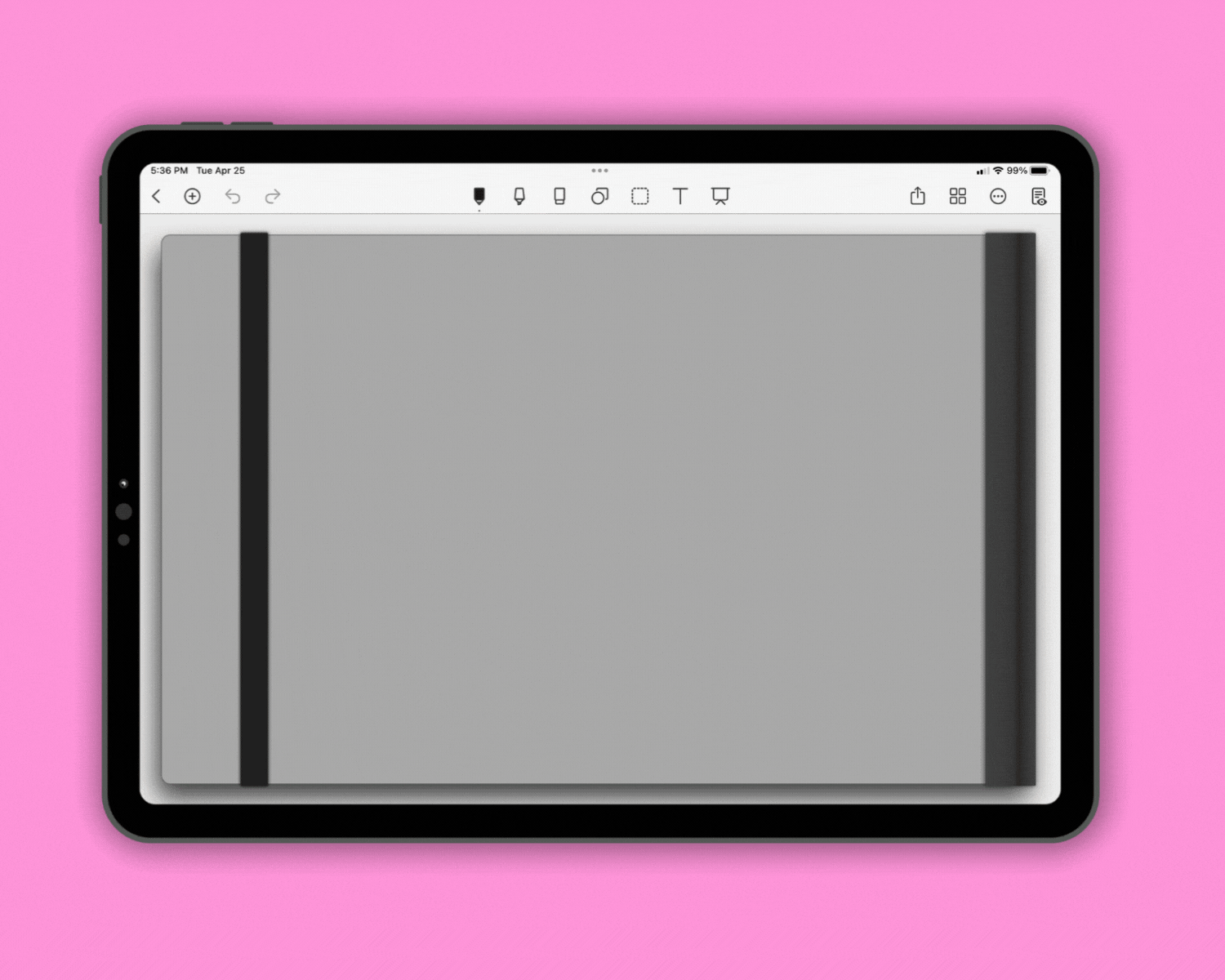 The final page of the template is a beautiful back cover!
This digital journal template is the PERFECT way to grow your shop - the EASY way!
noun | [ˈdij-uh-tl ˈjer-nul]
---
Designed to look and function like a real paper journal, but created for use on your iPad or tablet.
Open and use it with a note-taking app like GoodNotes or Noteshelf. Journal tabs are clickable and take you to your desired page. Extremely addicting and enjoyable to create.
---
to help you create a journal design you love...
---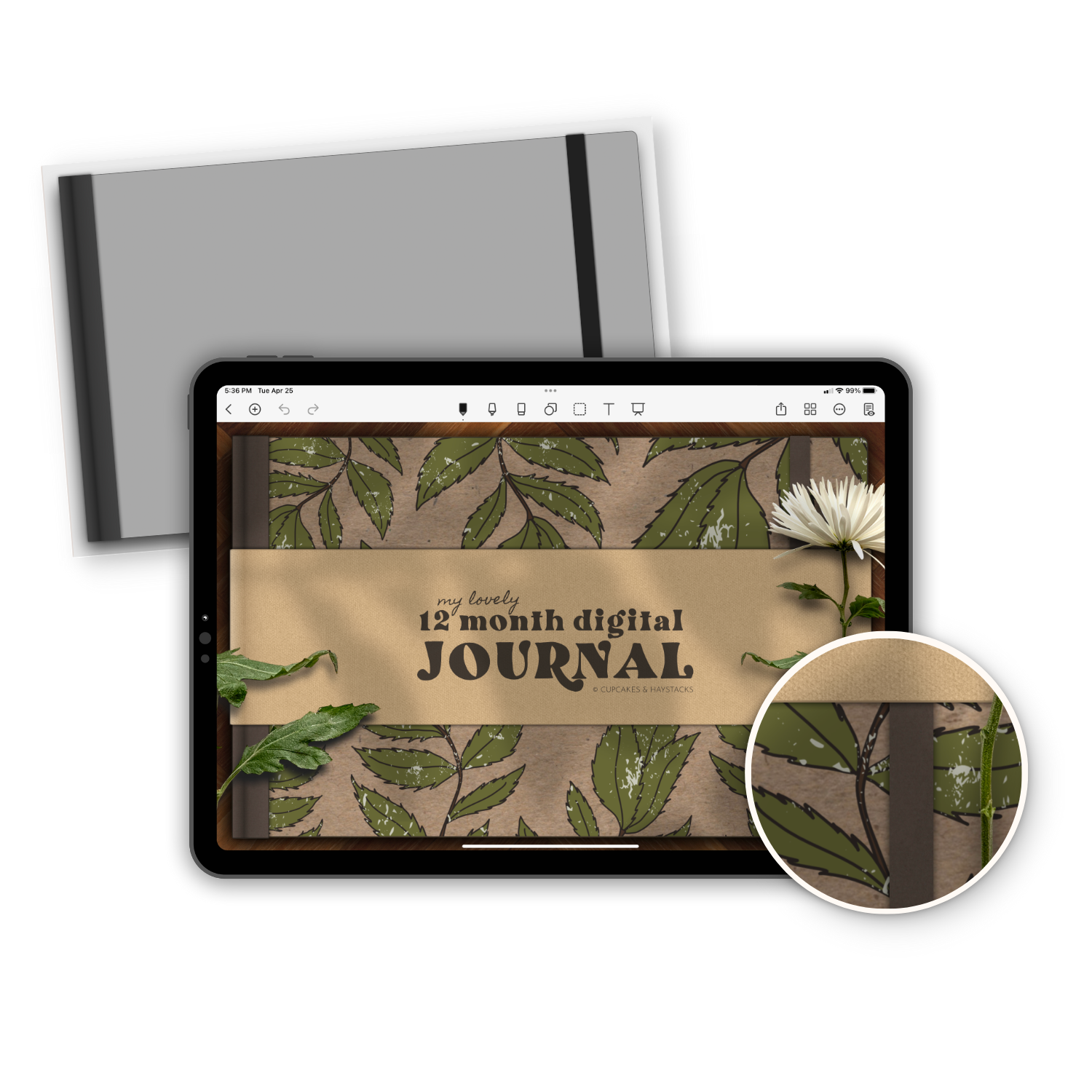 ---
Bring in unique colors, Patterns, texture, clipart & More
---
Show off your own unique style by bringing in colors, unique patterns, texture, clipart, and more! With just a few easy steps, you can create something absolutely beautiful.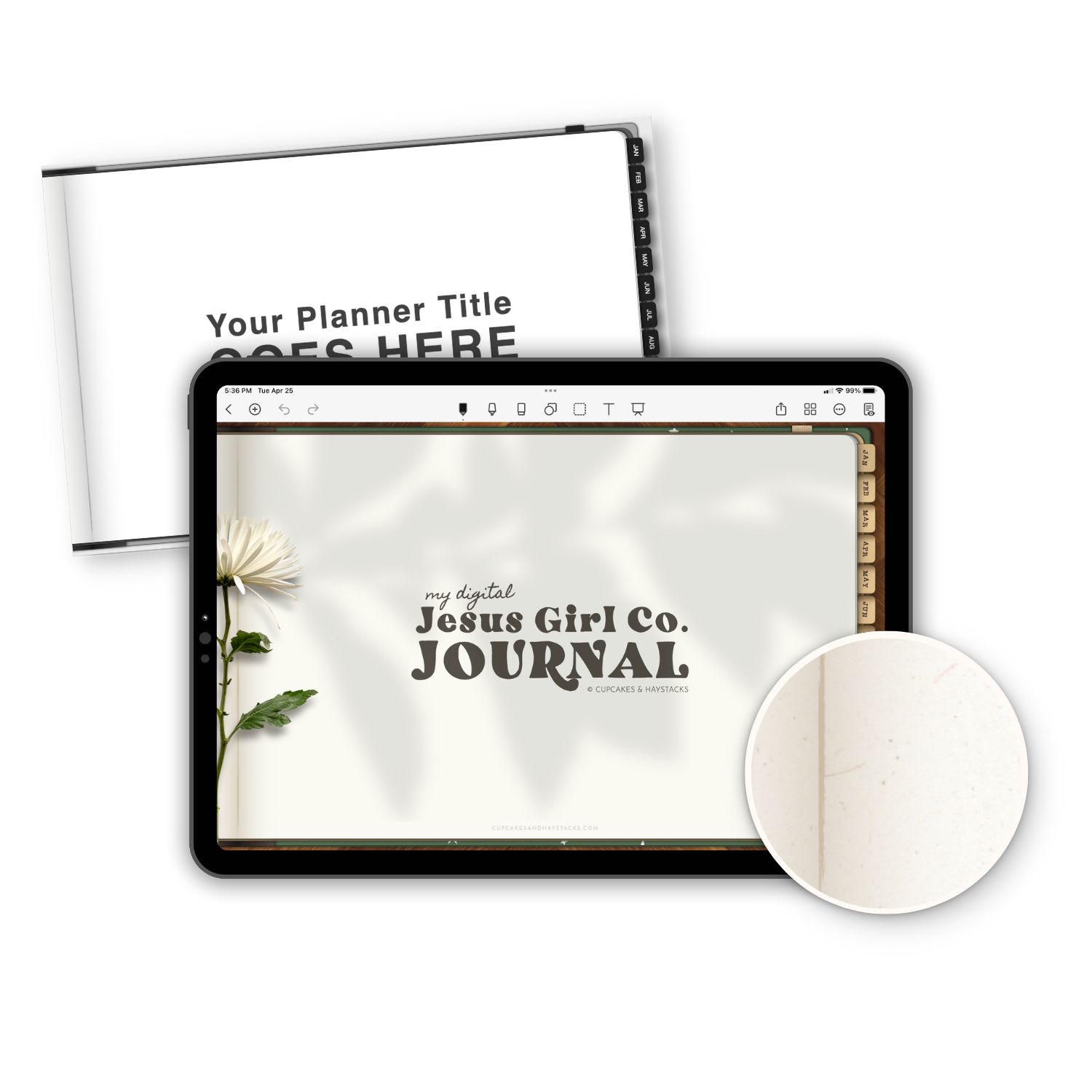 ---
---
edit your pre-made page creases
---
Your new templates include beautiful, realistic pre-made creases! You'll find built in shortcuts that will allow you to easily change up your creases to match your binding, dividers, pages, etc.!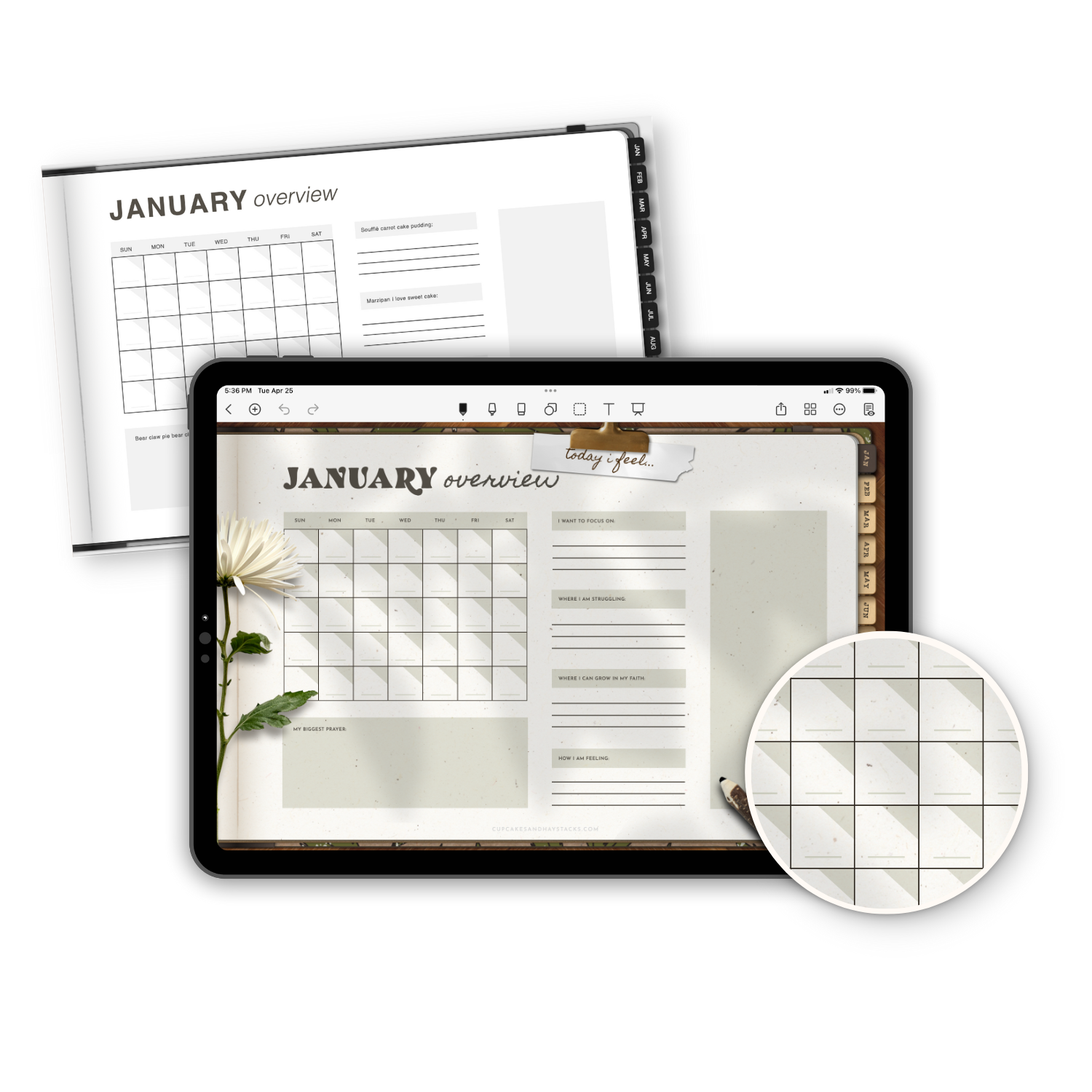 ---
---
The entire digital journal template is pre-hyperlinked
---
The entire digital journal template comes pre-hyperlinked! Every tab, every button within the index, every month - PLUS every single day of the year is linked to its own daily journaling page. This feature will save you HOURS of tedious work!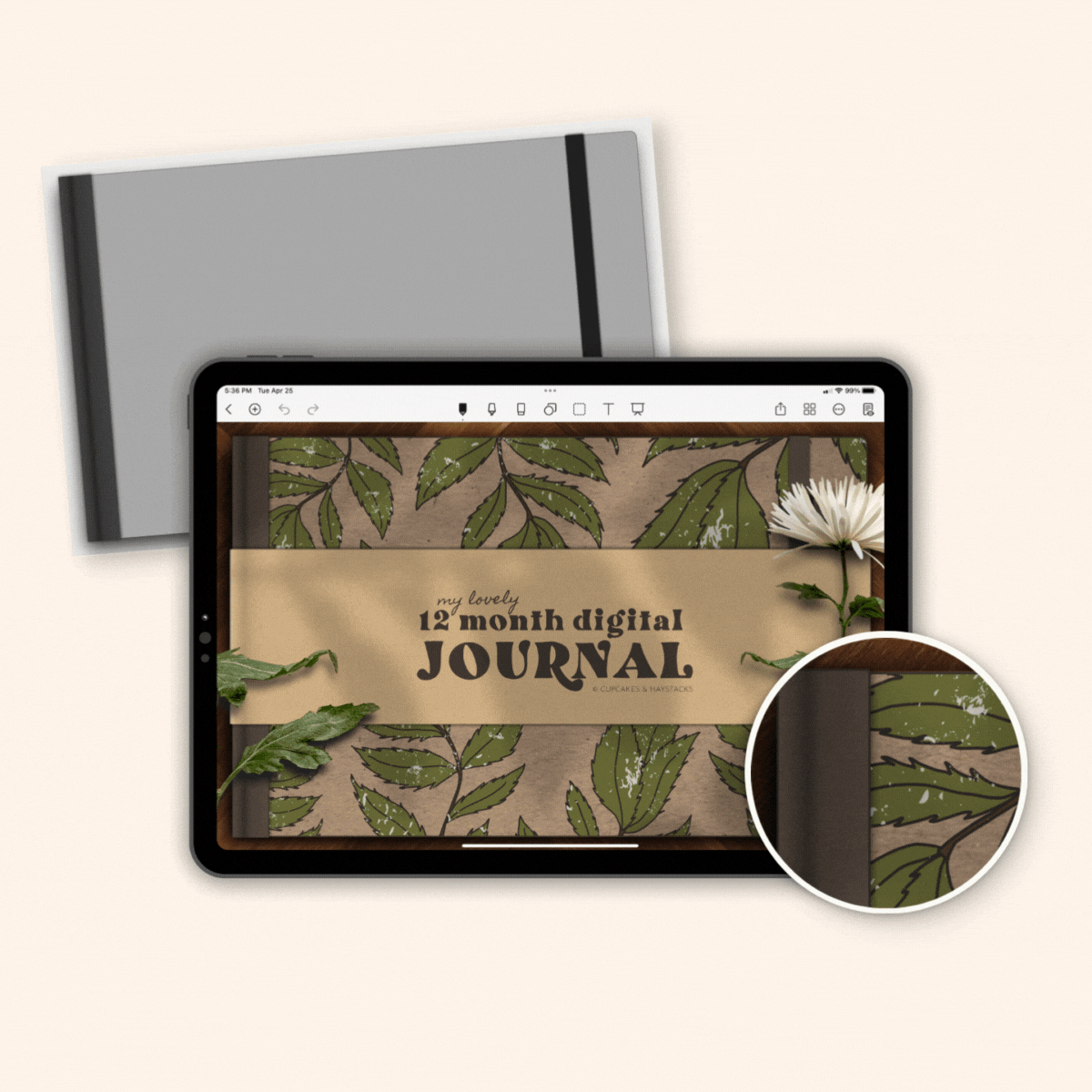 ---
---
beautiful, realistic touches throughout
---
Throughout the entire digital journal template, you'll find beautiful, realistic touches. Details like thoughtful drop shadows, layered pages, cover binding, page creases, and more!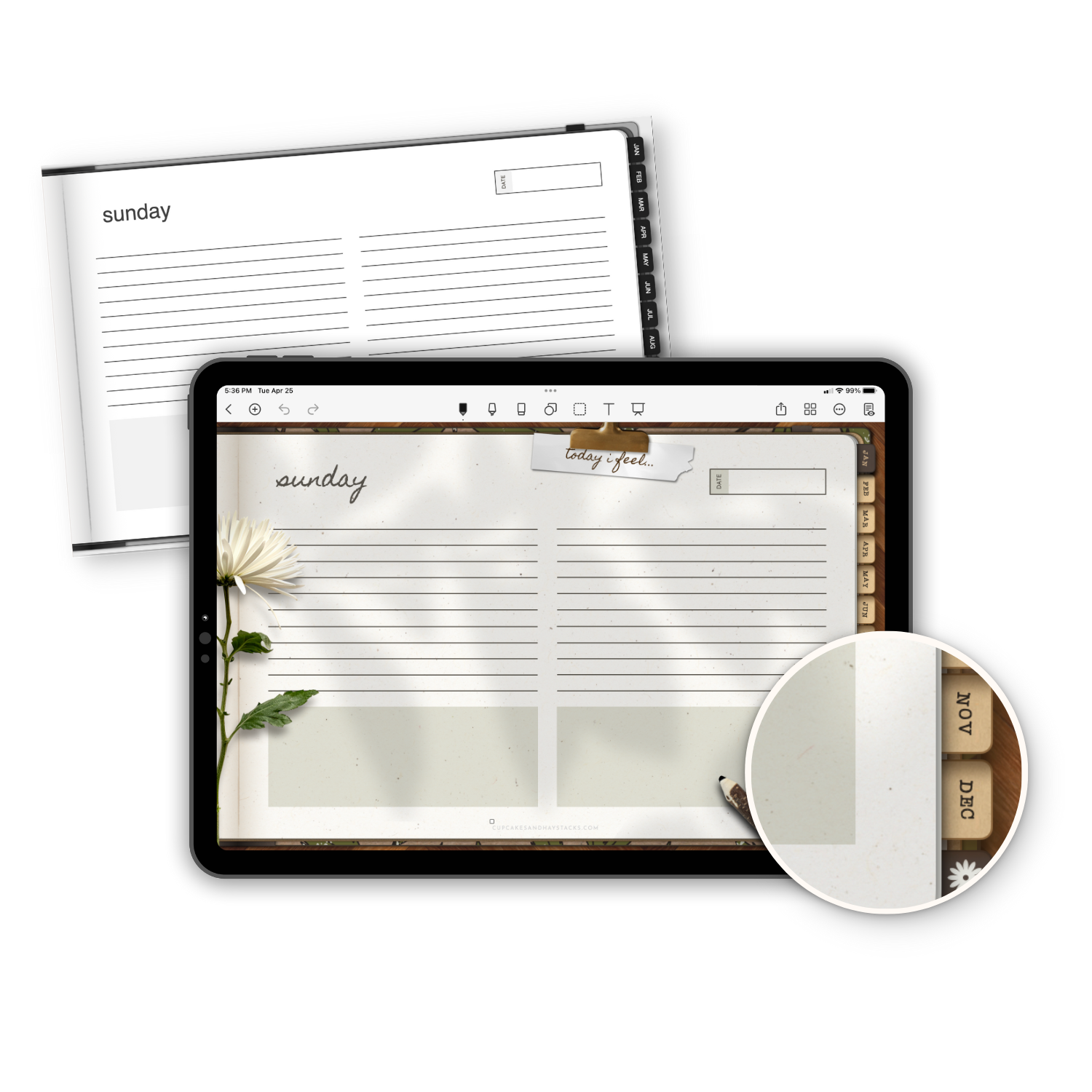 ---
---
All colors can be changed with just a click
---
Wether you want to change the color of your journal tabs or your journal content - within these templates, you'll find shortcuts allowing you to make changes throughout your ENTIRE design with just a single click!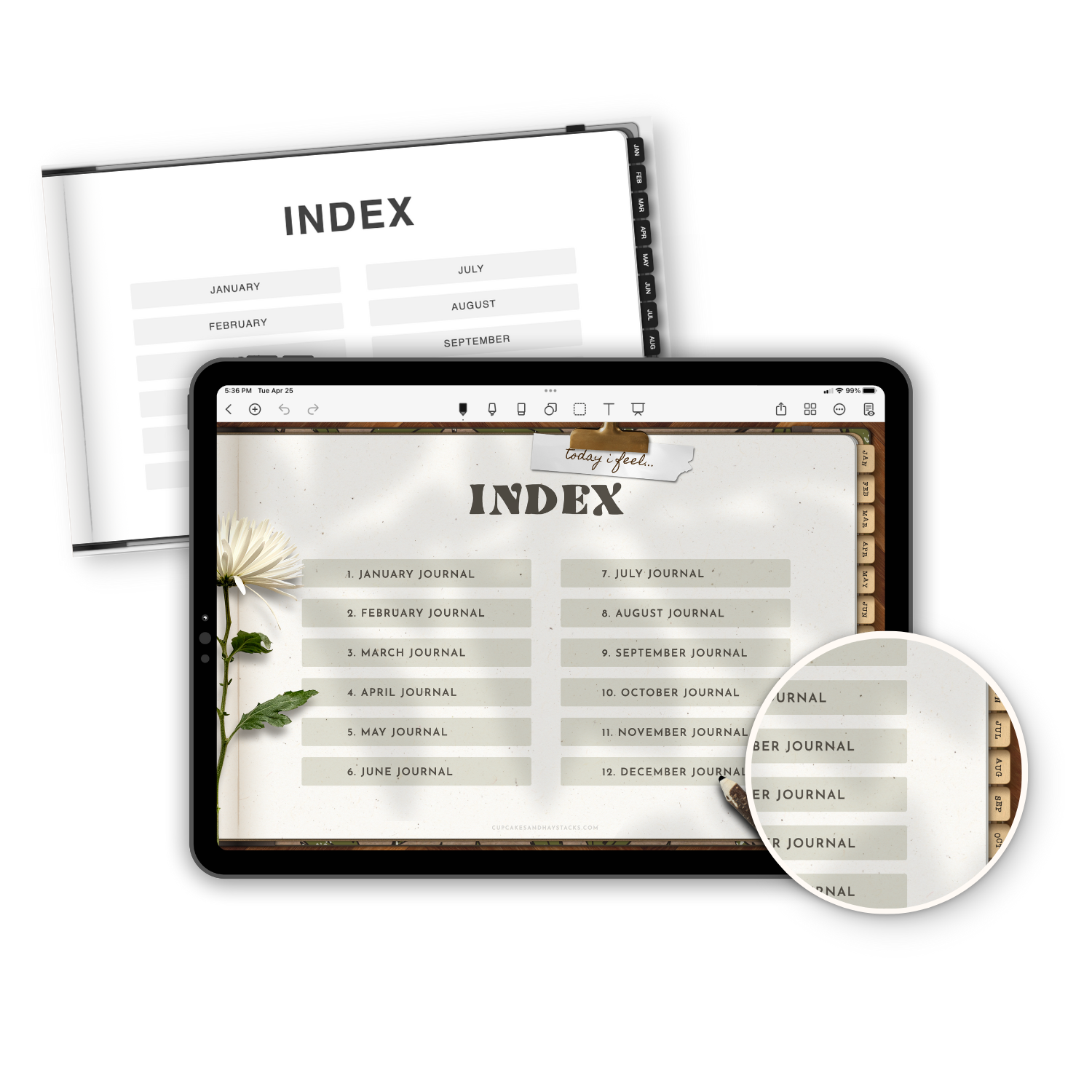 ---
---
all fonts can be customized with just a few steps
---
All text found within your templates (tab titles, index content, journal content, etc.) can be changed with just a few clicks by utilizing pre-made text styles!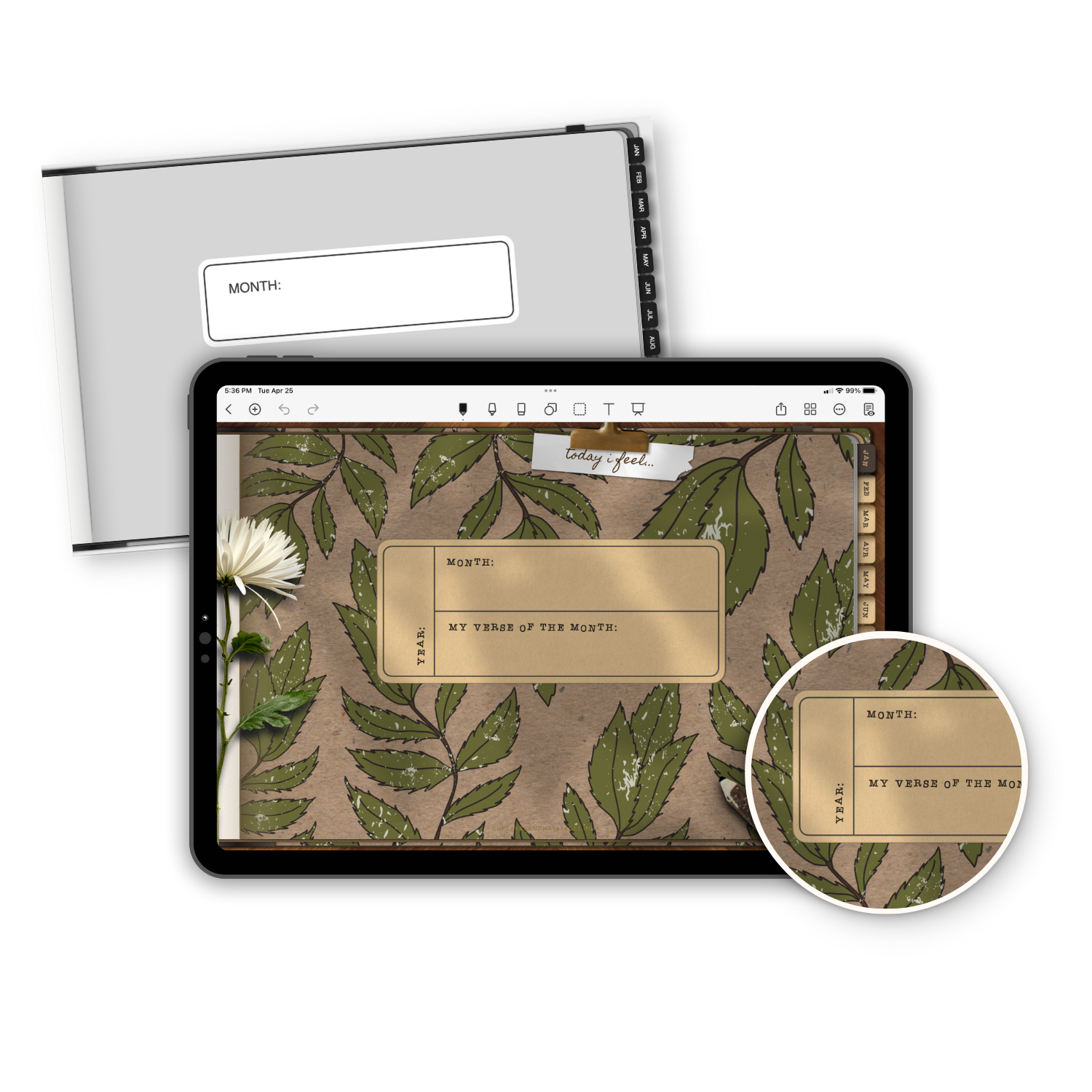 ---
---
Tweak the design to be exactly what you want
---
You have complete creative control! Alter your divider labels, change the curve of your page corners, create your own journal content, add additional unique pages - the sky is the limit!

---
Move the slider below to see a real life example of how you can quickly and easily customize your digital journal templates!
---
How do these templates work?
---
---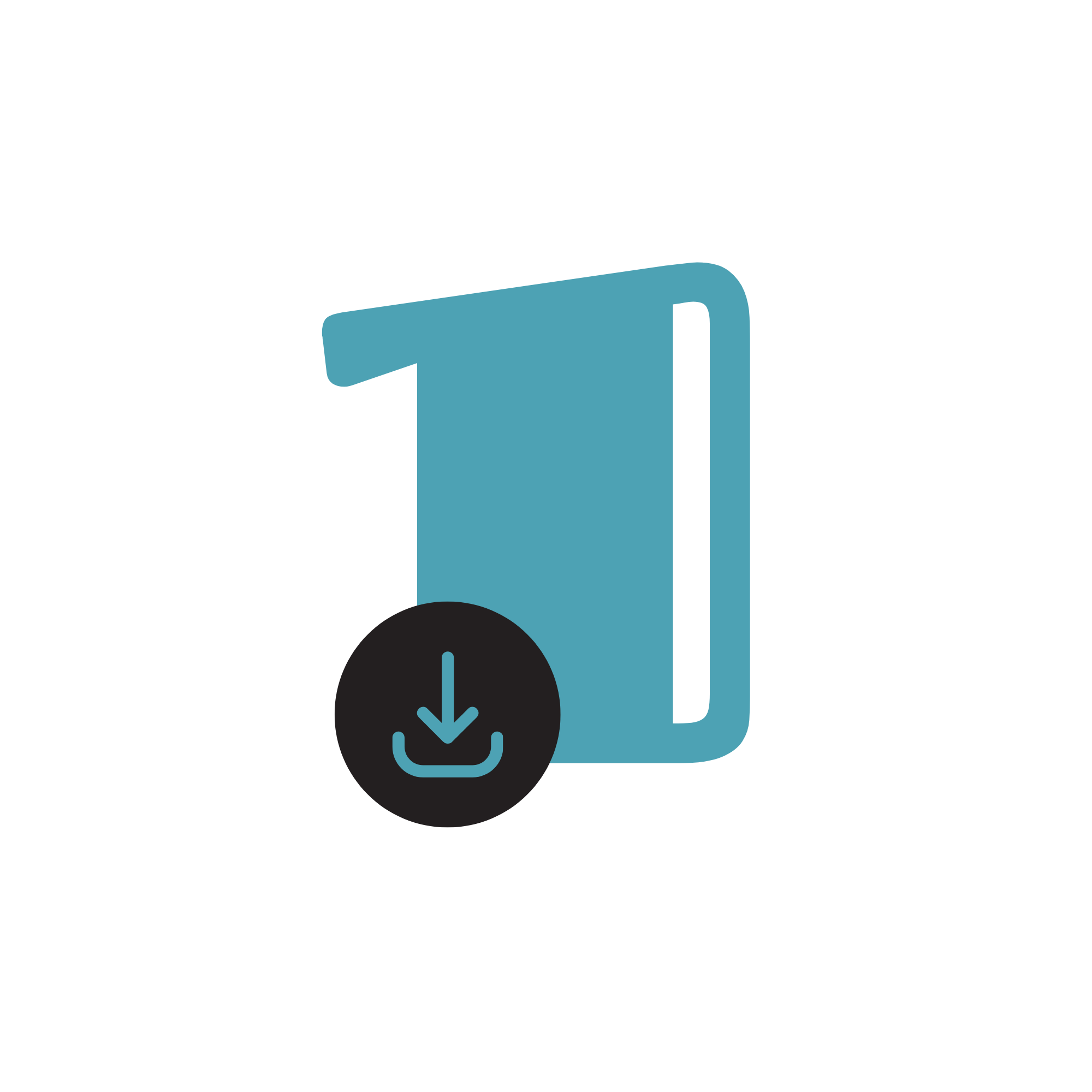 ---
---
Download your template to your computer. You'll have the choice between Apple Keynote & Affinity Publisher V. 2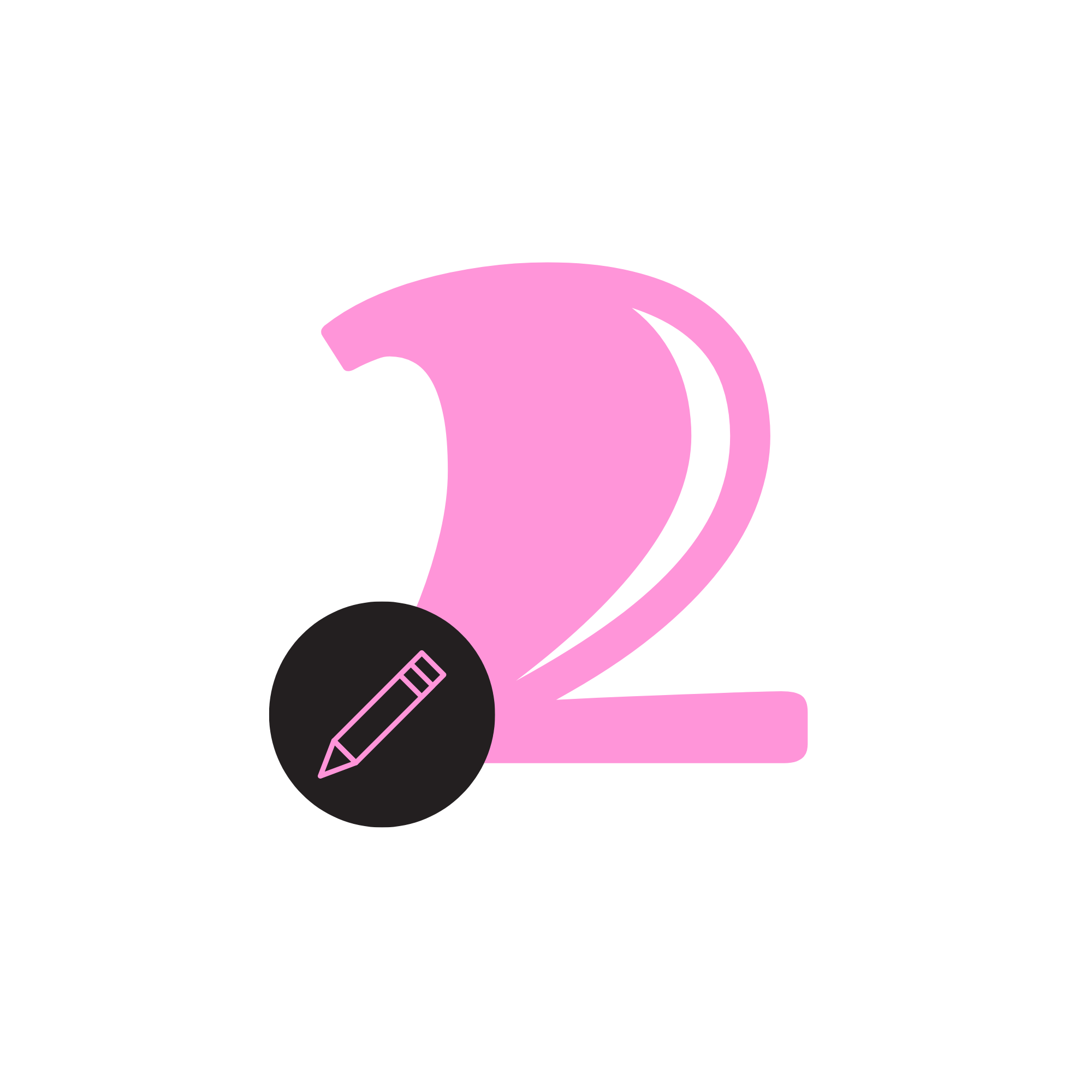 ---
---
Open your planner template and customize! This is where you'll add your own unique flare and design style!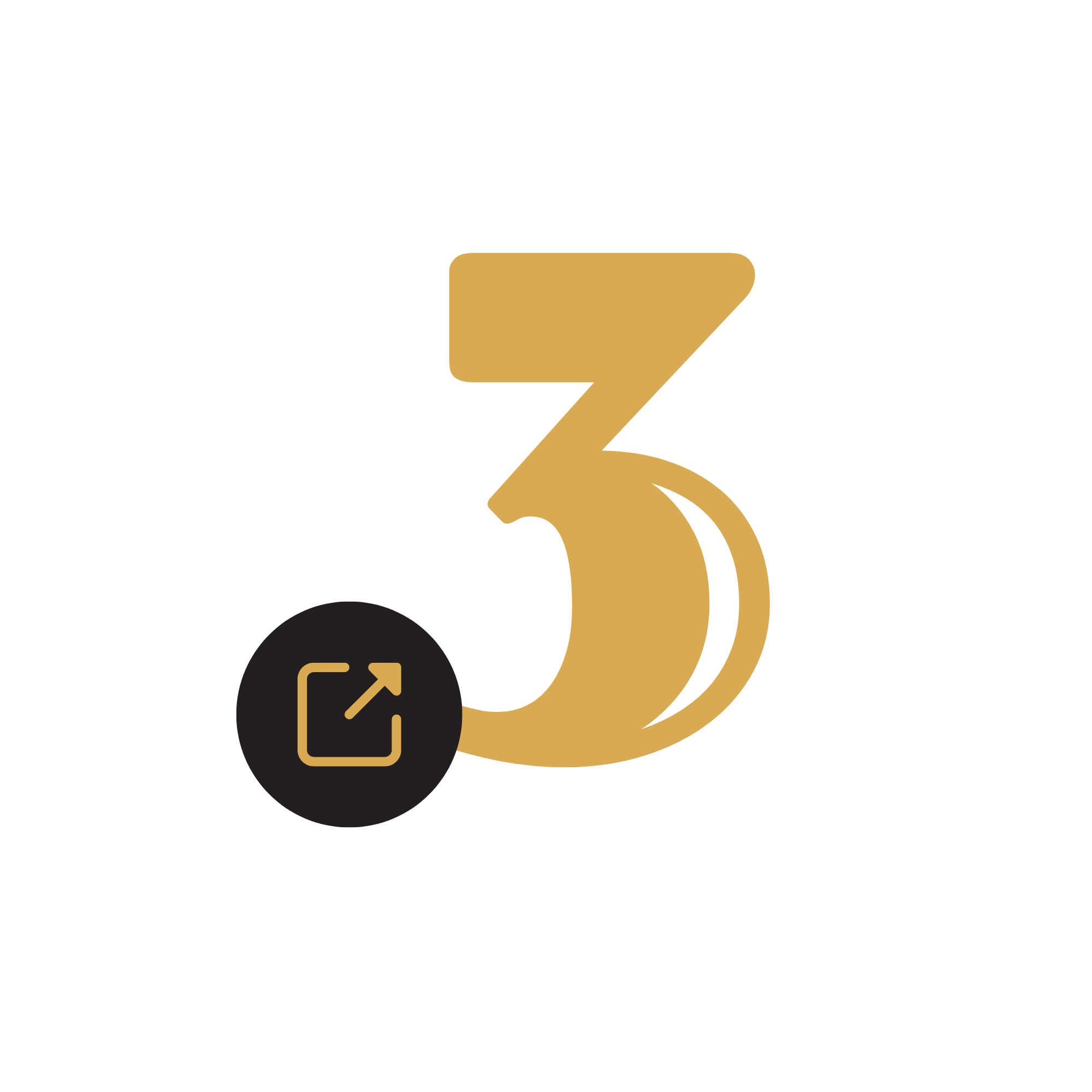 ---
PREP YOUR FILE AND EXPORT PDF
---
Flatten your layers to reduce planner lag, and then export your final planner document as a high quality PDF.
---
CUSTOMIZE MARKETING IMAGES
---
Customize your Canva Etsy listing & marketing templates, and export them as high quality PNGs or JPGs.
These are the EXACT digital journals I sell in my own shop!
---
---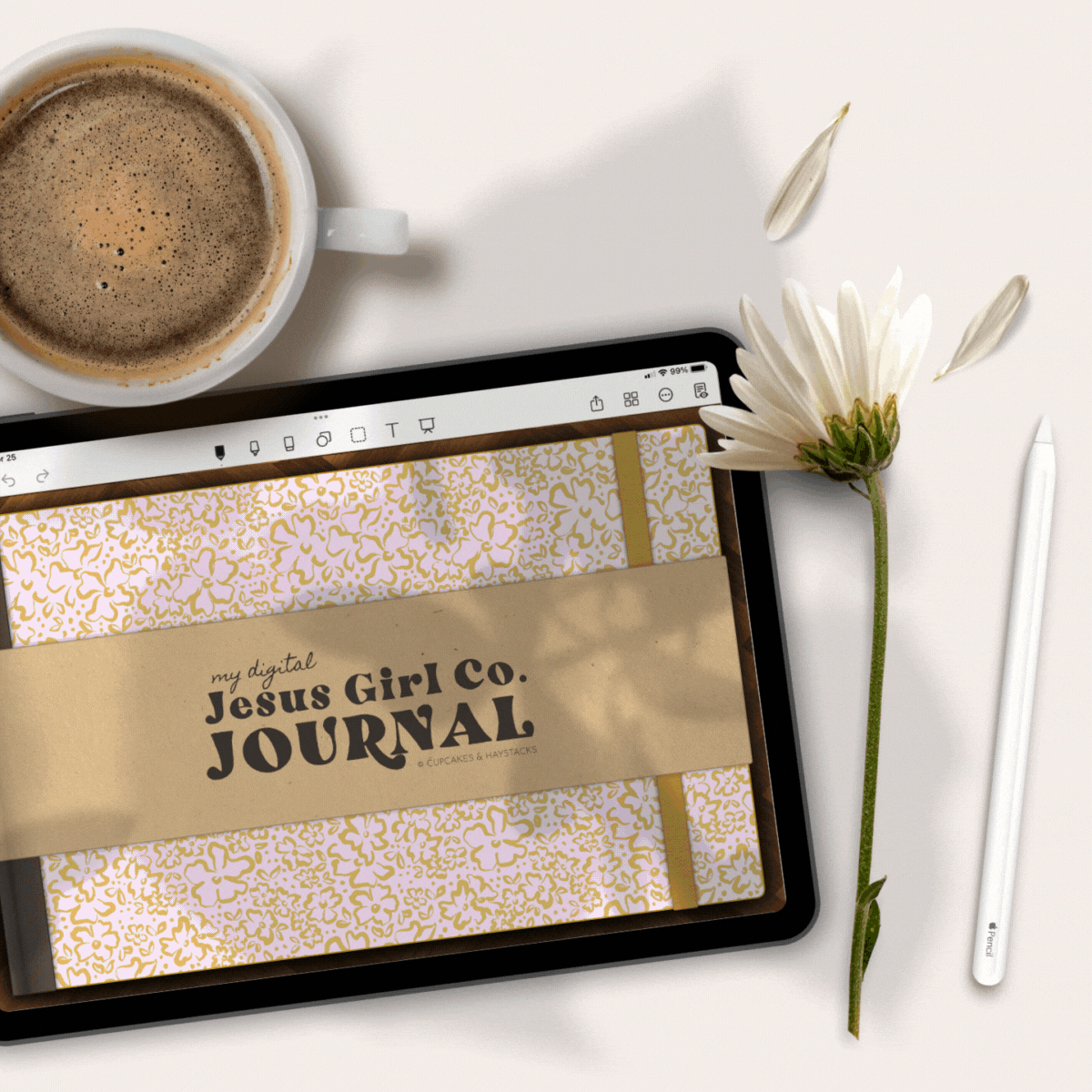 ---
---
Hello! Jayme of Cupcakes & Haystacks here! ❤️ In 2018 I started my Etsy shop selling a variety of digital products - digital planners, printables, and (my FAVORITE) digital journals!
Now, in this bundle I'm sharing my personal design with YOU! I took the EXACT digital journals I sell in my own shop and turned them into templates so you can share them with your customers too!
---
---
---
---
"Every one of Jayme's courses and templates is genius! She has an amazing teaching style, combining knowledge with encouragement, and I'll buy any and every course she ever makes, because I know I'll learn something with each one. Highly recommended!"
---
---
---
---

Are you new to the world of digital planning and journaling? This template bundle is a fabulous way to get your feet wet! When you're ready to learn more, use your $50 off coupon towards your purchase of The Extraordinary Digital Planner Design Course. This one-time-use coupon will never expire and can be found inside the template hub!
This template bundle is PERFECT for beginners!
---
---
---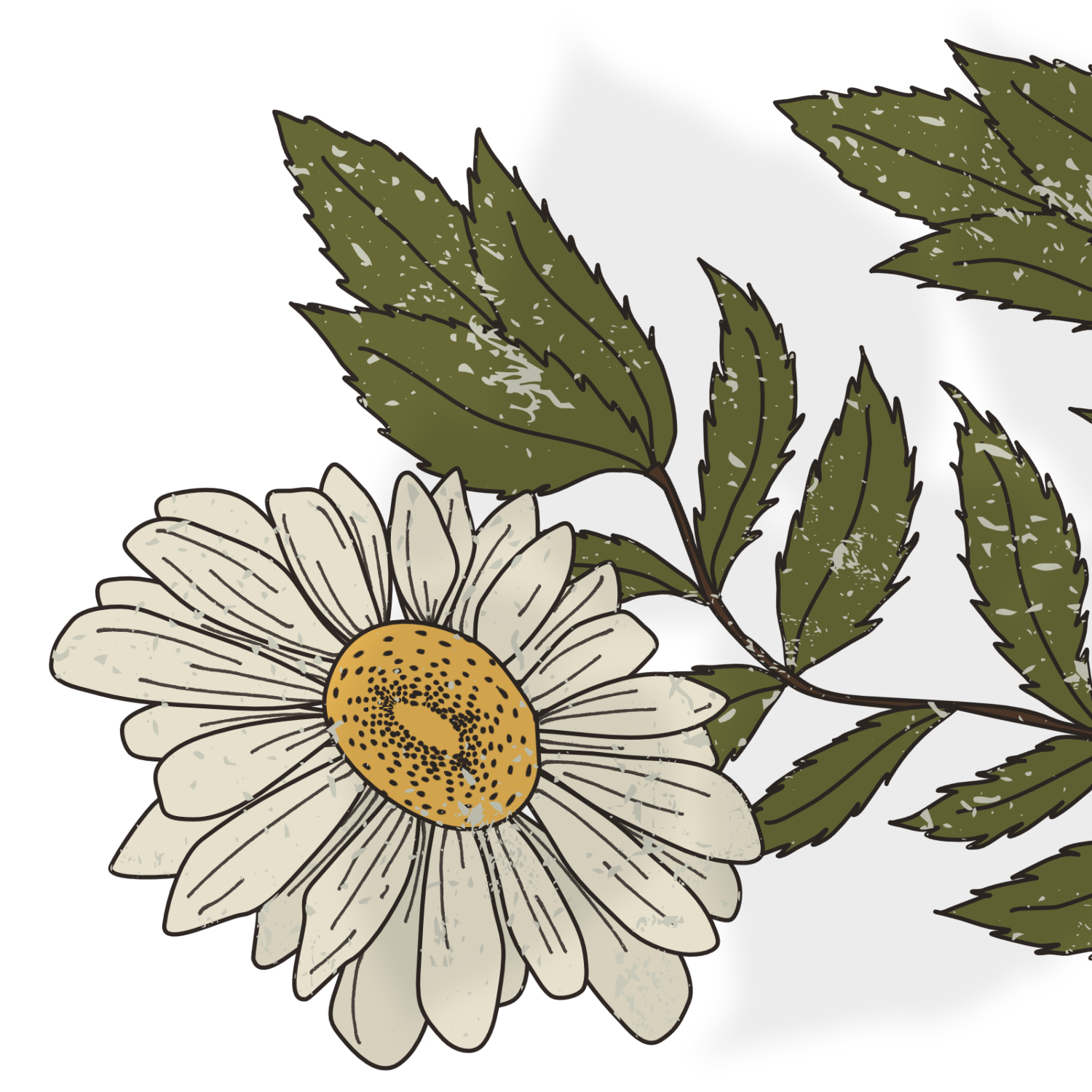 ---
---
Nervous about starting your own online business?
---
THIS is why you need this bundle:
No need to start from scratch - all the hard work has already been done for you
Since you get an extended commercial license, you can fill up your Etsy shop with as many finished digital journals as you like
No need to worry if you've never used design software before - the included video tutorials will walk you through each step of the customization process
Since you'll also receive Canva Etsy listing and social media marketing image templates, you could call this bundle your digital journal business in a box!
---
Watch the video below to get an inside tour!
---
What EXACTLY can I customize?
this is how you can make the digital journal templates uniquely yours...
---
---
---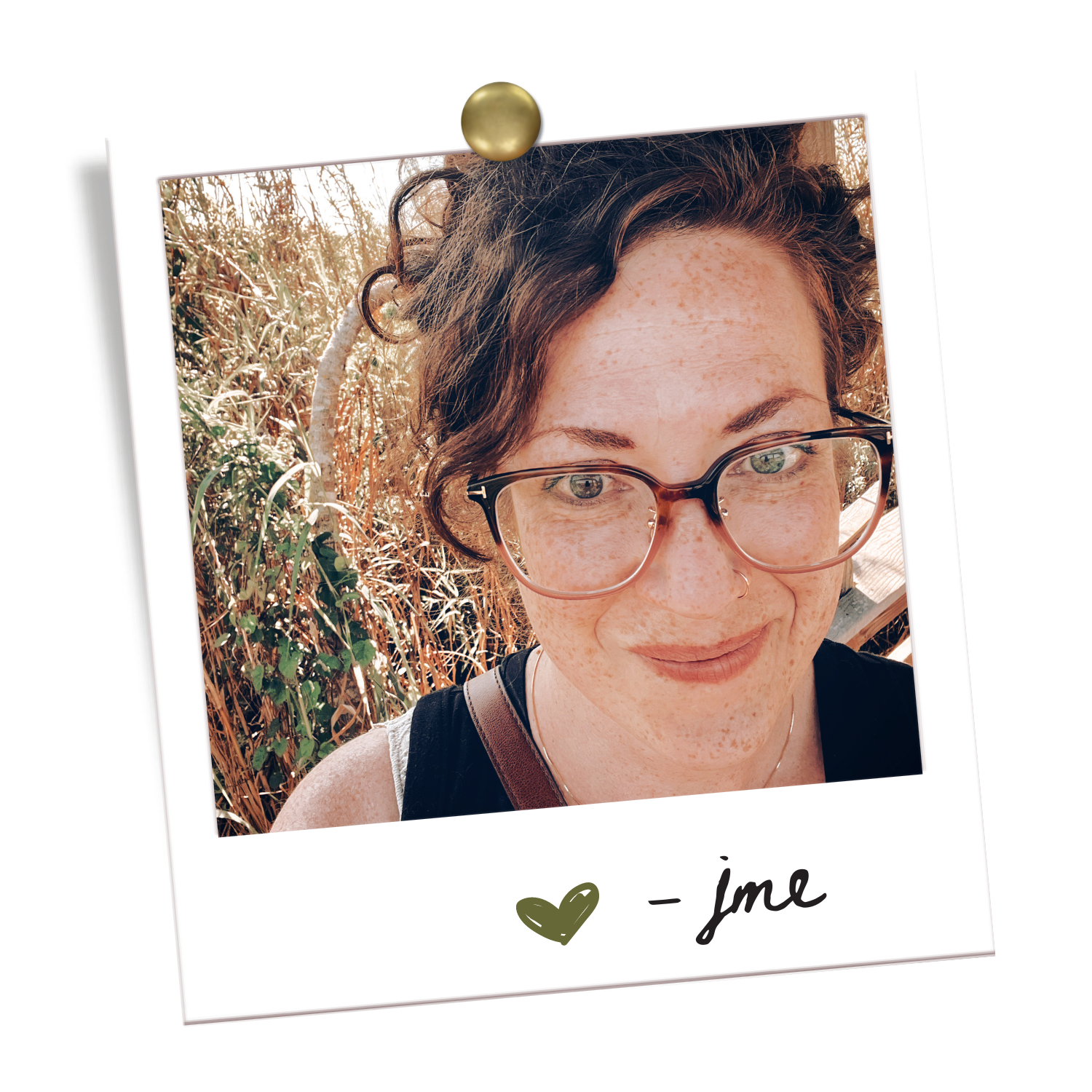 ---
---
I'm the owner and creator of Cupcakes & Haystacks!
---
I'm a bookworm, coffee addict, pastry enthusiast, proud mama to two fur babies, I'm a graphic designer, and I LOVE creating "pretty things."
Starting my online business has given me the opportunity to build a life I love on my own terms and I'd be honored to help you do the same! This is why I create courses and programs for women who are yearning for the freedom to dream big and design a life they adore.

---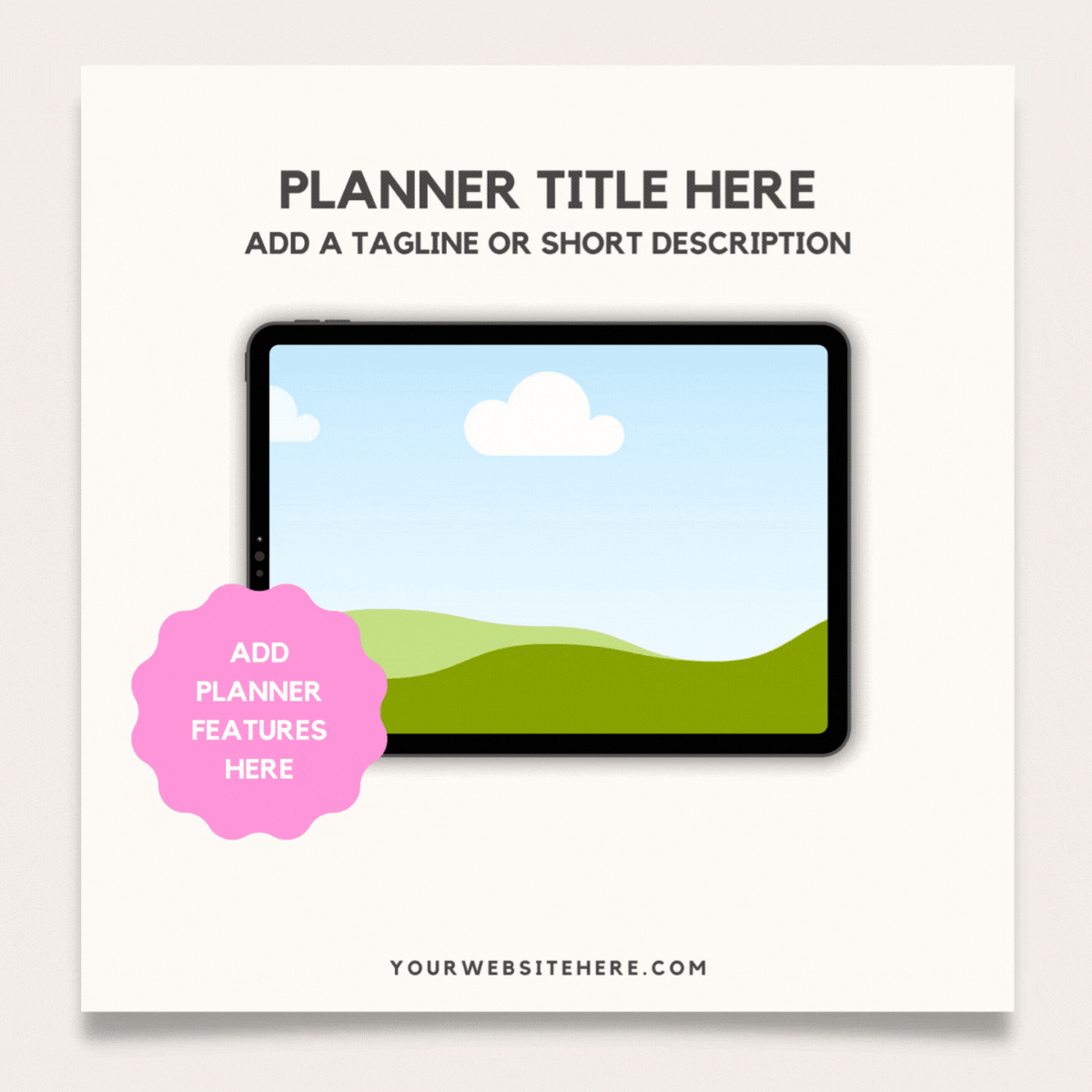 ---
---
Canva templates for creating your Etsy listing and social media marketing images.
---
Once you've finished customizing your BEAUTIFUL digital journals, use these Canva templates to create your Etsy listing images and market your masterpiece on your favorite social media platforms!
Etsy listing PDF
Etsy listing images
Pinterest pins
Instagram posts

---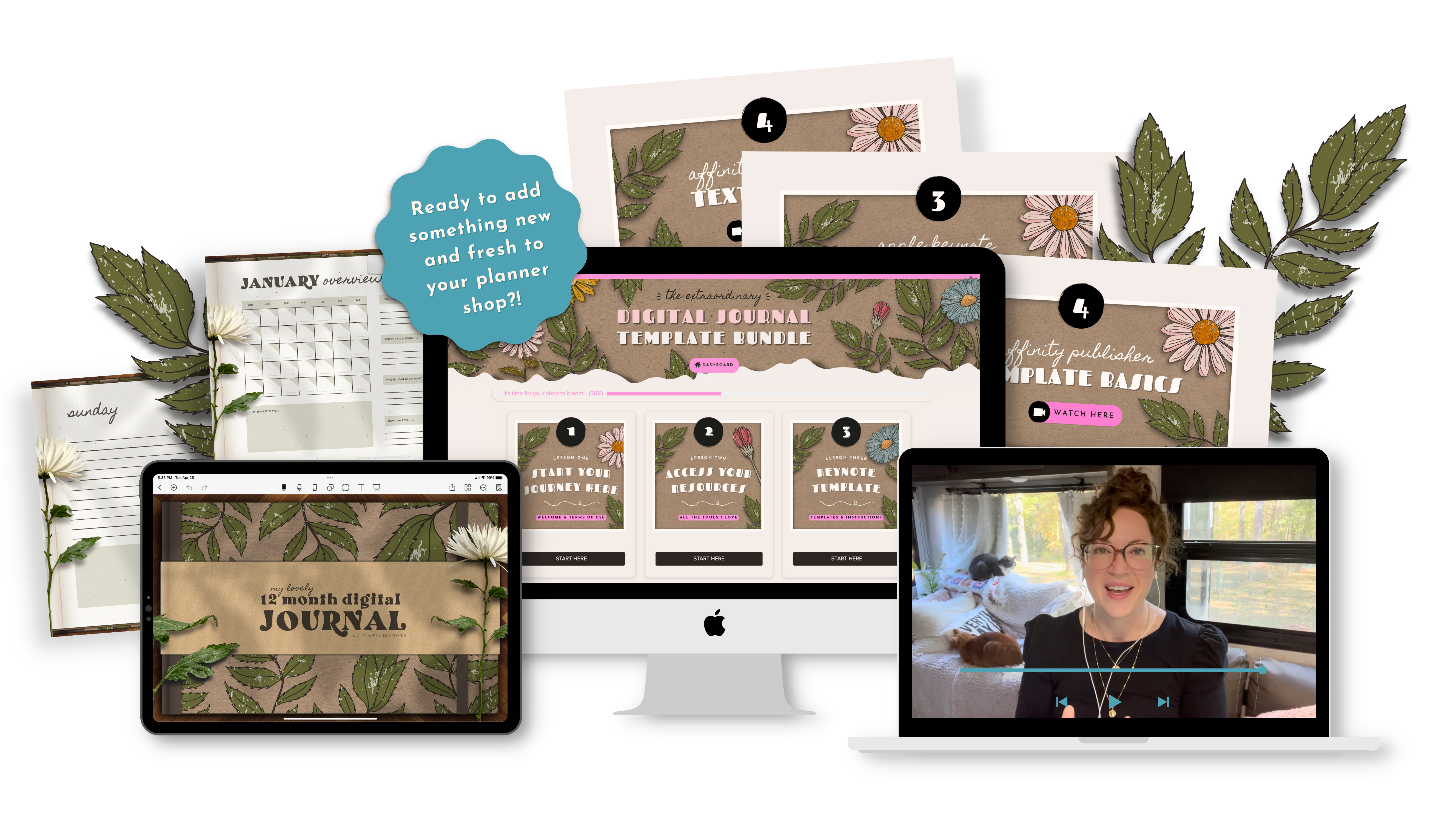 ---
What's included in your purchase...
---
A pre-hyperlinked 365 day landscape-style digital journal template for both Apple Keynote and Affinity Publisher (Version 2)
Step-by-step video tutorials teaching you how to customize your digital journal templates
Canva templates for creating beautiful Etsy listing and social media marketing images
An extended commercial license allowing you to create and sell as many finished digital journals as you like
Access to a private Facebook Group for community and troubleshooting help
Lifetime access to all templates, bonuses, and any future updates
---
---
---
---
---
---
---
Since you gain instant access to the entire template bundle upon purchase, I do not offer refunds. Please read through the whole sales page carefully (including the FAQs below) before choosing to purchase and, of course, if you have ANY questions, please email me by clicking on the chat button in the bottom right hand corner!
---
---
---
---
---
"I absolutely LOVE all of Jayme's courses and planners. The designs are always unique and I know if I buy something from Jayme, it's going to be a high quality product. I love the little details on her designs that leave me wondering -how does she do that?!"
---
---
---
---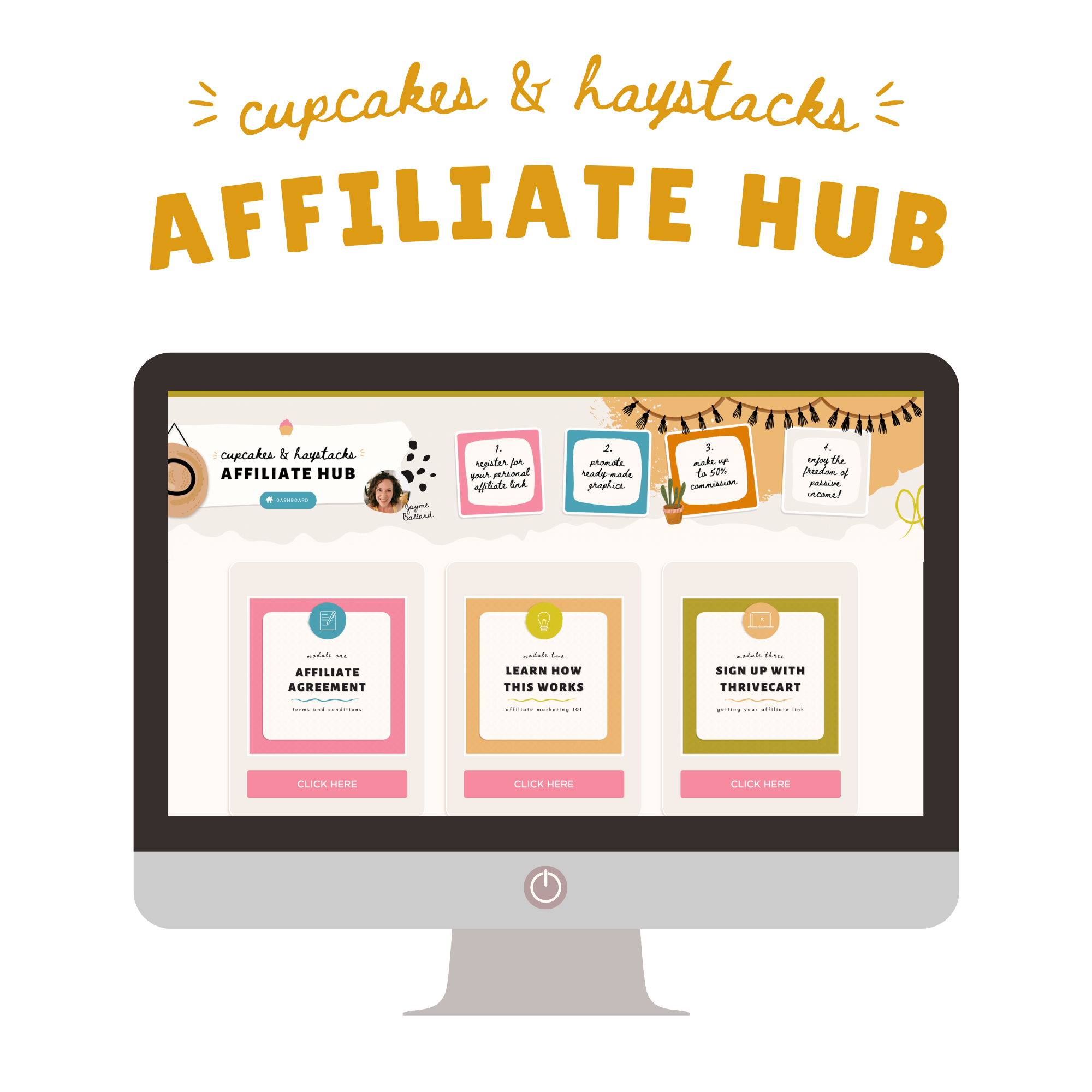 ---
MAKE YOUR money back as an affiliate!
---
When you become a student, you'll have the opportunity to sign up as an affiliate!
When someone uses your unique code to make a purchase, you'll make 50% in commission. That means you only need two referrals to cover the entire cost of the course!
That's a pretty sweet deal, right??
frequently asked questions
---
---